10 Situations Where You'll Need to Submit Extra Paperwork with Your Mortgage Application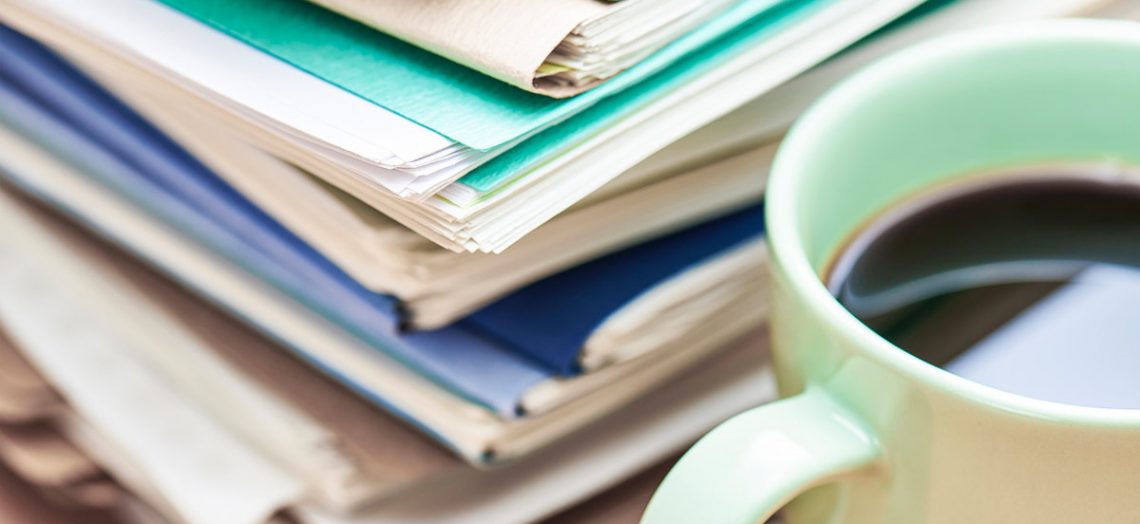 When you're ready to start shopping for a home loan, take advice from the experts: Get organized and come prepared. Applying for a mortgage is a detailed process that takes time and a lot of documentation. Lenders require significant personal, employment and financial information, which they use to determine if you qualify for a loan and at what interest rate.
In order for your loan adviser to advance your application to a mortgage underwriter, who reviews it and ultimately commits or denies the funding, you'll need to supply the documentation they request and possibly more down the line.
"Preparation is really important and starts with getting information together. I don't know if I'll need all the information that I ask for, but I won't know until I look," said Todd Huettner, president of Huettner Capital, a mortgage lender based in Denver, Colo.
Your loan officer or mortgage broker should provide you with a list of necessary paperwork and update you when additional information is required. Many banks and mortgage brokerages offer helpful checklists to guide applicants.
In this post, we've assembled a guide for prospective borrowers to help build your home loan application.
Common paperwork to expect with a mortgage
As part of the loan application process, mortgage officers and brokers will ask for a range of documents that help build your profile. The most common paperwork to expect when applying for a mortgage will include:
A valid, government-issued ID
Recent copies of your bank statements (typically two to three months)
Pay stubs (often last 30 or 45 days)
Last three years of W2s (Your employer gives you one of these annually, and it shows your earnings and any withheld taxes)
Last three years of your federal tax returns
In some situations, applicants will need to provide additional paperwork. The particular documents depend on personal, financial and employment situations, and vary widely. Here again, mortgage experts say it is imperative that applicants be as honest with their lenders as possible, as a seasoned loan officer has likely seen most situations and can help you navigate the process.
If borrowers wait to disclose any relevant information, it can slow down the application process and – possibly – result in a declined application. It's often possible to resolve complications with the proper documentation and detailed communication, experts advised.
"The more information we have, the easier it is for you to go to closing quicker, which gives a buyer more bidding power," said Elysia Stobbe, a Jacksonville, Fla.-based mortgage expert with NFM Lending.
10 times lenders might ask for extra paperwork
Beyond the most common documentation listed above, additional paperwork necessary for a home loan application typically falls into three buckets: changes in your personal life; additional detail related to your personal financials; and added documentation related to business or investments.
#1 You're divorced or separated
Changes in your personal relationships can impact your mortgage application and should be disclosed upfront, no matter how much time has passed. Specifically, if you're divorced, plan to provide a copy of:
Your divorce decree
Any documentation of payment or receipt spousal and/or child support
If you and your former partner owned property together, you may need to produce records of the resolution of any loans and property ownership, including a payoff or a notice of being removed from a loan.
A parenting plan, also called a custody and visitation agreement, that covers responsibility for financial decisions and expenses for children, including child care, medical bills, tuition and activities.
Property allocation documents if any property was transferred as part of the divorce settlement.
Applicants should give themselves ample time to collect these documents, noted Stobbe. For instance, it could take several days or more to track down a county clerk and request a copy of a divorce decree or contact your former lawyer for long-forgotten paperwork.
"Even if you've been divorced for 20 years, things can come up and we may need these documents," noted Stobbe.
#2 You're self-employed
If you are self-employed, applying for a mortgage may require some extra legwork. The exact documentation you'll need is likely dependent on how your company is structured and how you're paid. Your loan officer or mortgage broker can help you determine what forms are necessary based on your particular situation. Here again, it can be helpful to work with experienced financial professionals who have helped other self-employed clients navigate this process.
Among the most likely documentation that self-employed individuals will need are two to three years of tax returns. These documents demonstrate income, which helps establish the amount of a home loan a person can afford, noted Huettner.
#3 You were a long-time renter
If you're currently renting and applying for a mortgage to buy a home, a lender may ask you to supply a lender of recommendation from your landlord, noted Mike Power, Branch Manager for Schaumburg, Ill.-based BBMC Mortgage, a division of Bridgeview Bank Group. This could be used to assess your credibility and demonstrate your ability to make payments in a timely fashion.
#4 You own additional property
If you own any other property, including a second home, retirement home or rental property, be prepared to provide documentation on any related loan, recent property taxes, insurance statements, mortgage payments and any homeowners association fees, advised Huettner.
#5 You have a trust, investment accounts or other non-wage income
If you are the recipient of a trust or a trustee on a trust, your lender may ask for trust documents to show income and ownership.
For any additional accounts, including brokerage accounts, retirement accounts or savings accounts, expect to provide the most recent statements. This includes IRAs, 401(k)s, and any occupation-specific savings programs, such as programs for teachers or members of the armed forces, noted Stobbe. "You want at least the last two months of all asset statements," she said. "You can count these for reserves."
Lenders may also want records of other income, such as a financial gift, royalties, or any additional income stream, Stobbe added. To help with a home purchase, some buyers are fortunate to receive financial gifts towards a down payment from a parent, relative or friend. When you're able to put down a larger initial chunk of cash, it can both lower your monthly payments and possibly your interest rate, Stobbe said.
#6 You've filed bankruptcy in the past
While these financial stumbles can negatively impact your credit, it may still be possible to obtain a mortgage. LendingTree offers guidance on this topic, and be sure to provide all paperwork regarding the bankruptcy or foreclosure, plus any resolutions, to your lender.
#7 You or a co-applicant is a non-U.S. citizen
If you or your partner is a legal resident or green card holder, but not a U.S. citizen, it is still possible to obtain a home loan, but the application will likely require additional steps. Be prepared to provide copies of photo ID (such as a passport from your country of citizenship), as well as your U.S. government-issued proof of residency.
From there, mortgage experts say the process can vary depending on a person's country of origin and source of funding. Applicants should consult their friends and family, and work with mortgage professionals who have experience helping non-citizens successfully navigate the home loan process.
#8 Your employment has changed recently
If you've recently started a new job, you may need to provide extra information to demonstrate the stability of your employment and income. A lender may ask for a letter of employment from your new employer, as well as several weeks or months of pay stubs once you've started the new position.
Likewise, if you've recently retired, you may need to provide statements from your retirement accounts, pensions, 401(k)s or savings account demonstrating that you have enough assets or income to support the home loan.
#9 You own a stake in a business
If you own a stake in a business — even if it is a small minority position — you may need to provide extra documentation. That could be recent company tax returns or other financial statements, like a K-1 form, which reports to the IRS your income, credits, deductions and other information. This can be used to establish income, and also to show any possible liabilities, such as debt or other loans. "Sometimes, when someone has other income, like farm income, other real estate income or other business income, we have to document that and potential liability from the other businesses," noted Huettner.
In some situations, it may not be possible for an applicant to obtain that level of documentation, or they may be hesitant. In that case, a lender may consider a letter from a company's chief financial officer or an outside accounting firm that details the applicant's position, Huettner said. The requirements will vary by situation, so be sure to disclose all of your positions and assets to your lender well in advance.
#10 They find something unexpected on your credit report
Even if you've seen a report on your credit recently, perhaps from buying a car or another large purchase, veteran loan officers say potential borrowers should review their credit before they apply for a home loan. It's easy to run a credit report online and review your credit score and history.
Borrowers should look for any red flags on their credit report, including late payments, collection notices or suspicious activity, such as credit cards they did not open. Many of these issues can be resolved with some legwork, but if a borrower is unaware of problems with their credit, it can slow down the mortgage application process. Debt or credit problems can throw off your debt to income ratio, which could impact your loan amount and rates.
"Sometimes there is a total surprise, like a collection on a bill someone would have paid, they just didn't know about it or they missed it," says Huettner. "Simple scenarios can surprise you and become complex."
Even after your secured your loan commitment, it's wise to keep an eye on your credit and maintain your credit score as best you can. Many lenders pull your credit another time on the day before or the day of closing.
How to get your mortgage closed on time
Get your documents ready to go
Most mortgage experts say home buyers should start assembling their paperwork weeks before they step foot in an open house. The process of applying for a mortgage and then obtaining underwriter approval can take days, weeks or even months. If potential buyers find a property before they understand their options and have at least initiated an application, they may not be able to obtain a loan to fund the purchase or — worst case scenario — not close on their dream home in time.
In addition to gathering your documents far in advance, run a credit check and try and resolve any outstanding concerns. It's easy to run a credit report online and see your status.
When you're ready to speak to lenders, inquire with several companies and ask loan officers about the documents you'll need. They should be fairly consistent, but you may find that some financial institutions ask for more detail or additional documentation.
While many potential borrowers can sail through the home loan application process, grab a quick pre-approval and close on time, Huettner estimated that about a quarter of applicants may have atypical personal, financial or business considerations that can complicate their quest for a loan. Often, he noted, these individuals can face more difficulty obtaining loans not because they don't have access to funds, but because of their unusual situations.
"Sometimes things can be so complex that it is confusing to the underwriters or requires a lot of documentation. That can take a long time for the traditional loan process to get there," he said.
The best way to solve a complex financial puzzle, he added, is with an experienced guide. "You need an adviser who has seen it all and can go through the process with you," Huettner said.