Good Faith Estimate (GFE) and Loan Estimate: Understanding the Costs of Your Mortgage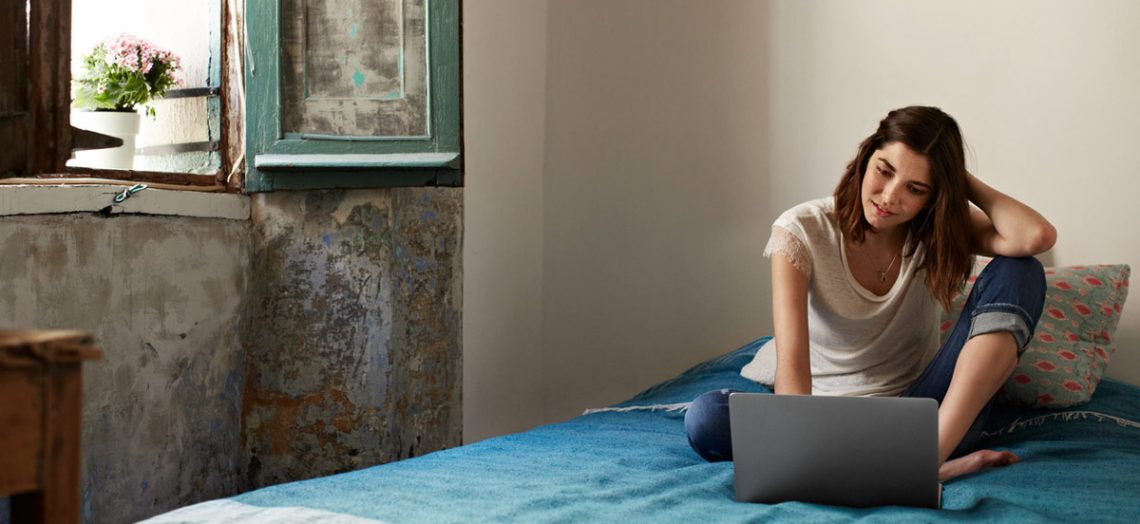 If you applied for a mortgage before October 2015, you might be familiar with a Good Faith Estimate (GFE). A GFE includes a breakdown of approximate payments due upon the closing of a mortgage loan and helps borrowers compare loan offers, understand the real cost of a mortgage, and make more informed decisions.
Before Oct. 3, 2015, lenders were required to provide potential borrowers with a Good Faith Estimate within three days of their application, and most experts recommended against committing to a loan before seeing it.
In many cases, the GFE has been replaced by the Loan Estimate. In this guide, we'll review Good Faith Estimates and Loan Estimates, why they are important, how they help borrowers, and why you may receive an Loan Estimate rather than a GFE the next time you apply for a mortgage.
Good Faith Estimate versus Loan Estimate
When you borrow money to buy a house or refinance an existing mortgage, one important consideration is how much this new loan is actually going to cost. To help answer that question, the government mandated that lenders provide borrowers with a GFE, a three-page form that providing an overview of the loan's terms and estimated settlement charges.
However, Good Faith Estimate forms could be difficult to understand, especially because many lenders don't list the same costs the same way and certain costs may be incomplete or inaccurate. The Good Faith Estimate didn't contain a clear disclosure of the borrower's monthly payment or provide a figure for the cash a borrower needed to close. In addition, loan originators used a variety of methods to estimate property taxes for the Good Faith Estimate. Some prepared an estimate based on their knowledge of the area's real estate market, some gathered estimates from local taxing authorities, and still others simply left a zero in place of a property tax estimate, intending to  update the information prior to closing.
To help borrowers get clarity on the actual cost of a mortgage, the Consumer Financial Protection Bureau (CFPB) issued new rules in 2013 that took effect in 2015. The new rules essentially replaced the GFE with the Loan Estimate for many loan types and replaced the final HUD Settlement Statement with a Closing Disclosure form.
The rules "allow the consumer to review all the information well before closing to make sure they understand the terms and conditions of the loan," says David Hosterman, branch manager at Castle & Cooke Mortgage in Greenwood Village, Colo.
The Loan Estimate has been designed to provide more transparent explanations of the costs borrowers will incur if they go through with a mortgage. The document discloses the loan terms, amount, interest rate and total monthly principal and interest, along with whether or not the item can increase after closing. It also communicates which closing costs a borrower can shop around for and which are fixed no matter what lender you choose.
Lenders are required to provide a Loan Estimate to the borrower within three days of receiving a loan application. (The GFE hasn't completely gone away, though. It is still used for reverse mortgages.)
Is a GFE/Loan Estimate set in stone?
When you receive a Good Faith Estimate from a lender, the interest rate and other estimates provided are only good for the time frame shown in the Important Dates section. In some cases, that could be just until the end of the day.
The Loan Estimate is good for 10 days, giving borrowers a chance to shop around for a better loan.
Hosterman says it's extremely important for consumers to know that they can continue to hunt for a better rate or loan terms with different lenders after receiving the Loan Estimate.
"By receiving a Loan Estimate," Hosterman says, "it does not obligate a consumer to use that specific financial institution."
He also recommends using the Loan Estimate to compare apples to apples, as the fees a lender charges can be different from company to company. "For instance," Hosterman says, "some companies have standard 1 percent origination charges while other lenders may not have an origination charge." When you're looking at 1 percent of a loan amounting to hundreds of thousands of dollars, that seemingly small sum can make a significant difference.
As its name implies, the Loan Estimate  is just an estimate, but the lender's final costs should bear a close resemblance to the Loan Estimate. The lender is required to provide a Closing Disclosure no later than three days prior to closing. Hosterman strongly encourages borrowers to compare the initial Loan Estimate to the Closing Disclosure to make sure the fees and terms are similar to what was initially disclosed. Any major differences should be explained by your lender ahead of a closing.
Whether you receive a GFE or an Loan Estimate, you don't have to take the offered loan. Use the information to shop around and get multiple estimates before choosing a lender. Once you lock in your mortgage rate and get a Closing Disclosure from your lender, there should be no surprises when it's time to close on your loan.
Your GFE: Key terms to understand
Here is an overview of the key sections of the GFE and what you should look out for when reviewing the form.
Important dates
This section discloses how long the estimates in the GFE remain valid and whether your interest rate is locked in or floating. Even if your interest rate is locked, you must close on the loan within the time frame specified in the next section for your interest rate to be effective.
Summary of your loan
This section discloses your initial loan amount, interest rate, monthly payment and loan term. The payment amount shown here includes principal, interest and mortgage insurance (if applicable), but it does not include property taxes or homeowners insurance. If your payment will include a monthly escrow payment for property taxes and homeowners insurance, that will be indicated below.
This section also includes a series of yes-or-no boxes that disclose whether your interest rate can rise, whether your loan payment can increase and whether the loan has a prepayment penalty or balloon payment.
Summary of your settlement charges
This section shows the total for costs that are explained in detail on page 2 of the Good Faith Estimate, including origination charges and fees for other settlement services. You'll notice that the total is referred to as Estimated Settlement Charges. These can change before the loan closes.
Page 2 provides more information about the loan charges, interest rate and closing costs. The top of Page 3 provides information on which charges cannot increase at settlement, which can increase up to 10 percent and which can change by an unlimited amount.
Fees may rise because the lender has applied the standard rates of the service companies it deals with, but those rates are adjusted later on, after your loan is underwritten and finalized. However, look out for lenders that understate their fees in an attempt to lock you into a loan, then raise them just before closing.
When it comes time to close on your home, compare the actual settlement charges with your  GFE figures. They must not vary by more than allowed under the Real Estate Settlement Procedures Act. If you think a lender has violated mortgage disclosure laws, you can call 1-202-708-0502 or send a written complaint to:
Director, Office of RESPA and Interstate Land Sales
US Department of Housing and Urban Development
Room 9154
451 7th Street, SW
Washington, DC 20410
Looking at trade-offs
You may be able to pay higher closing costs in order to obtain a lower interest rate, or pay lower closing costs and accept a higher rate. This section lets you compare how your monthly payments and settlement charges will change if you choose either of these options.
Keep in mind that although paying discount points will result in a lower interest rate and  payments, but it will take months for the savings to make up for the fee.
Types of fees to expect in a GFE
Application fee

A fee charged to cover some of the costs involved in processing an application, including credit checks, appraisals and basic administrative costs. The application fee may be rolled into other fees.

Appraisal fee

Pays for an independent appraisal of the home's value. This is different from the home inspection.

Attorney fees

The lender may involve an attorney in the transaction to prepare and review all of the documents needed to close your loan. You may be able to lower the fee by hiring your own attorney, or successfully contest this fee.

Credit report fee

A charge to have your lender pull your credit history from one or all of the three major national credit bureaus.

Discount and origination points

Points are equal to some percentage of the loan amount. Paying points lowers the interest rate or covers the cost of creating the loan.

Escrow account

These are upfront, prepaid amounts that the lender requires in order to pay homeowners insurance, mortgage insurance and property taxes. Your lender will provide an estimate for home or hazard insurance, but you may be able to arrange a lower premium on your own.

Flood certification

If required, this charge is for running a check to verify that the property is not in a flood zone. If you are being charged for flood insurance, make sure you know why.

Interim interest

Accrued interest from the closing date until your first mortgage payment is due. Scheduling your closing date close to the end of the month can minimize this charge.

Notary fee

A licensed notary public is typically present at the closing of the loan to serve as a witness and ensure that the documents were signed by you. Some lenders waive this fee if the closing takes place at the title or escrow office.

Survey fee

Covers a survey of the property to establish or verify your property's official boundaries or property lines.

Title search

Includes an examination of deeds, court, and property records to verify that there are no unpaid mortgages or tax liens on the property. Most states allow a title insurance company to perform this search, but some states require that the search be conducted by an attorney.

Title insurance

This insurance policy protects the buyer by guaranteeing that the title to the property is clear. There may be a second title insurance fee for another policy to protect the lender.
When comparing offers from competing lenders, look out for significant differences in fees, fees that aren't charged by other lenders, or missing fees that may not have been included but are sure to appear later. Ask your lender about any fees that seem out of line.
Your Loan Estimate: Key terms
Here is an overview of the key sections of the Loan Estimate and what you should look out for when reviewing the form.
Loan terms
This section includes the loan amount, interest rate, total monthly principal and interest, and whether the loan carries a prepayment penalty or balloon payment. It also tells you whether each of these items can increase after closing.
Projected payments
This section discloses your estimated payment, including private mortgage insurance and estimated escrow amounts for homeowners insurance, property taxes and other assessments. If you are required to pay mortgage insurance, this section will tell you how many years it will take to pay down the loan principal enough for the lender to automatically release private mortgage insurance, and how much your new payment will be without PMI included.
Costs at closing
This section shows closing costs in total, as well as broken down by fee type. It also shows the estimated amount you will have to pay at closing, in addition to any money you've already paid.
The Loan Estimate is good for 10 days, giving borrowers a chance to shop around for a better loan. As its name implies, the Loan Estimate is just an estimate, but the lender's final costs should bear a close resemblance to these figures. The lender is required to provide a Closing Disclosure no later than three days prior to closing. Review that Closing Disclosure to ensure that the figures in it are reasonably close to the amounts provided in the Loan Estimate. Any large variance should be explained by your lender prior to closing.