How Does LendingTree Get Paid?
LendingTree is compensated by companies on this site and this compensation may impact how and where offers appear on this site (such as the order). LendingTree does not include all lenders, savings products, or loan options available in the marketplace.
Turnkey Homes: What They Are and How to Find Them
Published on: January 3rd, 2020
Editorial Note: The content of this article is based on the author's opinions and recommendations alone. It may not have been previewed, commissioned or otherwise endorsed by any of our network partners.
Whether you're buying a property to live in or rent out, you will encounter homes that are either move-in ready or properties that need some work before they're ready to occupy. The former type of property is typically called a turnkey home.
Let's explore what exactly turnkey homes are and explain what to consider before purchasing one.
In this article:
What is a turnkey home?
A turnkey home is a move-in ready property. There are no major repairs or upgrades needed, and the appliances are in working condition. Purchasing a turnkey home means you can move right in after closing without any delay.
That said, buying a move-in ready home doesn't mean you should forgo a home inspection. It's always good practice to have a property inspected to confirm its condition and uncover potential issues.
Does 'turnkey' mean a furnished home?
A turnkey home doesn't mean that the home is fully furnished. In the broadest sense, it simply means that you don't have to improve the home before you or a tenant moves into it. Homes listed for sale typically don't include furnishings unless specified, but you can ask the seller to include specific items as part of your offer.
Types of turnkey properties
As you peruse for-sale listings online, you'll come across several types of turnkey properties. For a homebuyer, turnkey could mean a newly constructed home or an existing home that has been fully renovated. For a real estate investor, it could mean an investment property that has been rehabilitated and already has a tenant in place at the time of purchase.
The typical investor's understanding of turnkey properties matches up with how real estate investor Chris Clothier defines them.
"(A turnkey home) is a home that is purchased by a company, has been fully renovated — removing all deferred maintenance — and it is offered to a passive investor with property management in place being offered by that same company," said Clothier, who is a partner at REI Nation, a Memphis Invest company.
Finding turnkey homes for sale
You can find turnkey listings using the same methods you'd use for other homes on the market. Your first step is to hire a trusted real estate agent or broker. You might also work with a company that specializes in move-in ready properties, such as a real estate investment firm or a home builder.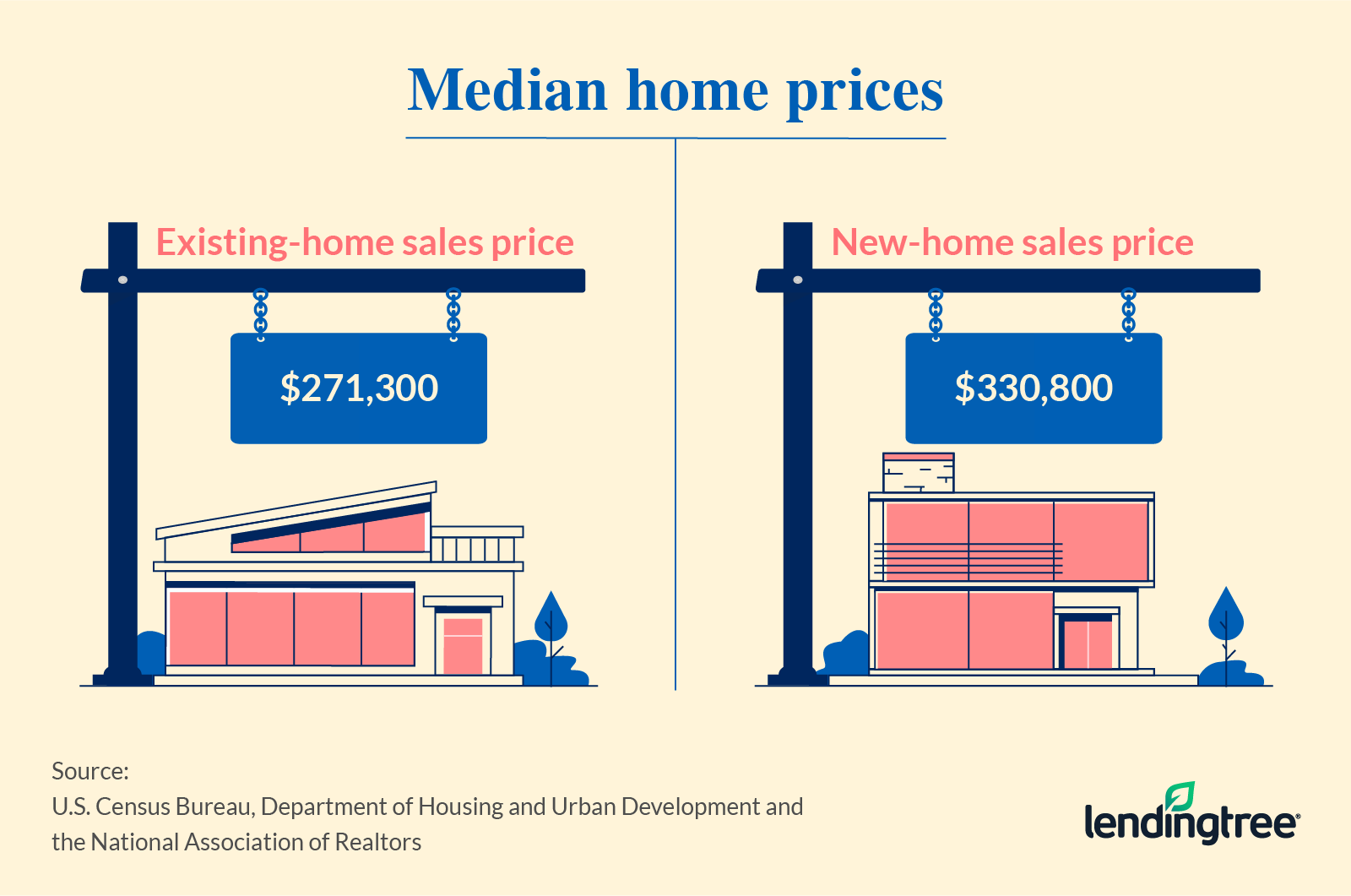 Turnkey house prices are typically more expensive than homes that require repairs or renovations before move-in day. For example, the median sales price for new homes is $330,800, according to jointly released data from the U.S. Census Bureau and the Department of Housing and Urban Development.
Data from the National Association of Realtors, on the other hand, show that the median sales price for existing homes is $271,300. Remember, a turnkey home could either be brand-new or a rehabbed property.
Pros and cons of turnkey homes
Buying a turnkey property has its benefits and drawbacks. Take them into consideration before you make a move.
Pros
The property is move-in ready, which allows you to start using it as your primary residence or investment property as soon as you get the keys.
You'll save money you might have had to use on improvements or repairs, provided that your home inspection doesn't reveal any issues.
Cons
The term "turnkey" is often misused, according to Clothier, because turnkey properties are in high demand. "It's been adopted very liberally," he said. This means some turnkey listings you come across might not actually be move-in ready.
You'll pay more for a turnkey home than you would for a property in need of renovations.
3 things to look for in a turnkey property
If you think a turnkey home is right for you, Clothier recommends keeping the following three tips in mind when shopping around:
Make sure the seller you're working with — whether a turnkey company, a real estate investor, etc. — actually owns the turnkey properties they're selling.
The property should already be fully renovated, and you shouldn't be paying for any repairs yourself.
There should be no strings attached to the home sale, such as requiring a cash-only transaction or refusing to allow a third-party home inspection or home appraisal.
If you're interested in becoming a real estate investor, check out our guide on options for investing in real estate.