How Does LendingTree Get Paid?
LendingTree is compensated by companies on this site and this compensation may impact how and where offers appear on this site (such as the order). LendingTree does not include all lenders, savings products, or loan options available in the marketplace.
What Is My Home Worth? A Tale of 3 Values
Published on: October 16th, 2019
Editorial Note: The content of this article is based on the author's opinions and recommendations alone. It may not have been reviewed, commissioned or otherwise endorsed by any of our network partners.
Your home value story begins the day you move into your home. Every countertop that's replaced, every square of tile laid down and every cubic foot of grass you add to the yard is another page telling the tale of your home's equity.
While you might attach extra value to the custom landscaping in your front yard with a winding brick pathway to your door, a listing agent may tell you your money would have been better spent on upgraded stainless steel appliances. An appraiser might not assess any value at all if all of the houses on your block have custom entryways.
The disparity between these three value stories can create frustration for homeowners if they don't understand how real estate agents and appraisers evaluate what does and doesn't contribute to the market price of their homes.
We'll discuss how each character in the home valuation process approaches the question most homeowners want to know: What is my home worth? Once you understand how your home is being evaluated, you'll be able to assess the value of your home more accurately.
What is my home worth: The owner's story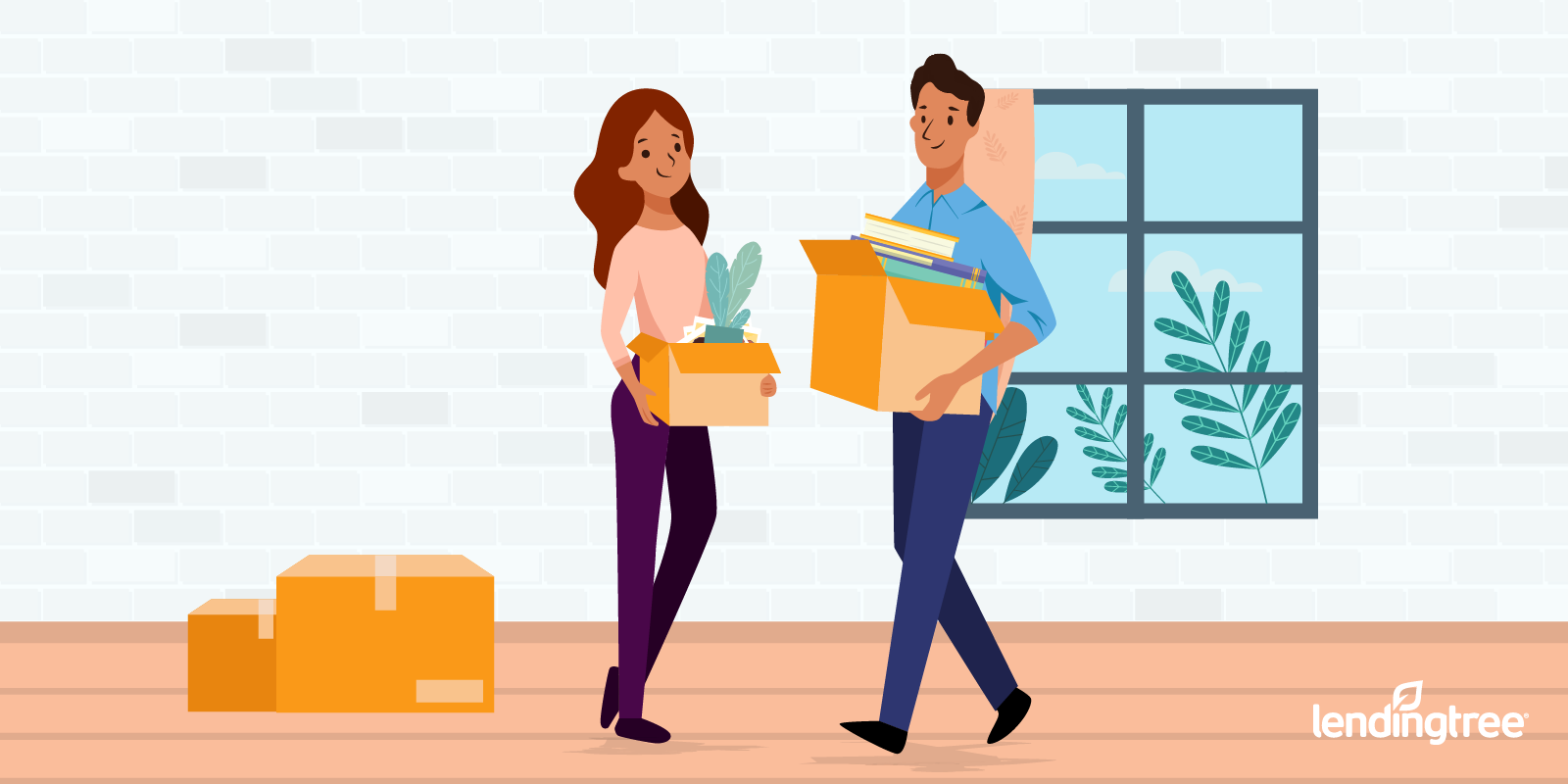 You've probably heard the expression "buying a home is the biggest investment you'll ever make." During the house-hunting process, a lot of time is spent mulling over how much you're willing to spend on a down payment, what mortgage payment you're comfortable with and how many lenders you'll compare to get the best rate possible.
Once you move in, there's less talk about principal and interest and more conversation about flooring upgrades, landscaping and whether or not you want to put a pool in before the next hot summer rolls around.
The house becomes your home. And that's where the consumer's story of home value begins.
Chapter 1: The emotional pull
It's easy to develop an emotional attachment to the features of a home that make it seem worth more.
"Sellers may have different expectations of their view of their home than an outside observer," said Jessica Lautz, vice president of demographics and behavioral insights at the National Association of Realtors. "This is a place they've loved for likely nine to 10 years before selling."
For example, your pool might be situated with a perfect sunset view on long summer's nights, and you place a high value on that, knowing there are only a few houses in the area that have been built with a lot positioned like yours.
When your house with the pool was first built, perhaps there was an adjustment to the comparables on your home appraisal worth $15,000 for the view. But a few years and a few more housing subdivisions built down the road, the demand for that view may have been met by more available homes, which could mean buyers aren't willing to pay as much for a feature that most nearby homes offer.
You may have fond memories of summer barbecues with neighborhood kids by the pool, but the cost of installing a pool is rarely recouped on a resale, regardless of how many water features and awesome slides you have installed.
Chapter 2: The sweat equity
Part of the pride of homeownership is maintaining your home. You may have a spreadsheet of every filter you've changed, appliance you upgraded and hour you spent cleaning windows, floors and maintaining your backyard, but those things may not translate to a higher value if all the homes in your neighborhood are maintained adequately.
There is, however, some benefit to having the best maintained home. Appraisers will give your home a "condition" grade from C1 (the highest grade) to C6, and a well-maintained home may yield a value advantage over neighbors that make average efforts to keep their homes up.
Chapter 3: Home improvement value
Let's say you decide to spend $40,000 on a bathroom addition, complete with cultured-stone vanities, chrome faucets, spot lighting and a matching ceramic tile floor. If you bought the house for $200,000, the value should be $240,000 after the bathroom addition, right?
According to the Cost vs. Value Report by Remodeling.com, you can expect to recoup about 60% of your new bathing haven, or roughly $24,000, which could lead to an appraised value $16,000 lower than the dollar for dollar increase you may have expected.
It's also possible to over-improve a home. If you decide to add a 1,000-square foot addition to a home in a neighborhood filled with 1,300-square foot starter homes, you might think your home's value will be nearly twice a much based on the value per square foot alone.
Buyers looking for a 2,300-square foot home may be interested in your place because it's so different from the other houses nearby. On the other hand, buyers looking in the area may be first-time homebuyers interested in a lower-priced home that fits their budget, and they may not be willing to pay a premium for the extra space in your home. Either way, the extra square footage could be a costly mistake you won't recoup when you sell.
Chapter 4:  The online home value estimator — friend or foe?
There are dozens of free online home value estimators, but you get what you pay for. While the sites may sound technologically advanced, boasting proprietary algorithms to give you the most accurate guess of your home's value, such estimators can yield wildly different results.
That makes it easy to keep trying out different estimators until you find one that gives you the value range that supports your own perceptions. The consequence: You could be very disappointed when an appraiser delivers his report at a much lower value.
Chapter 5: Dinner party home value banter
A neighborhood block party can be a great place for a variety of opinions about where home values are headed. The nervous Nellie of the group might predict the worst based on a news report about a drop in values nationwide. Ollie the optimist may believe values are on the rise because he heard from the cousin of a co-worker that a home two neighborhoods over was under contract for $25,000 more than the last sale in the area.
The problem is some of the gossip may end up being the stuff of suburban home price legend, only to be debunked when a real estate professional or licensed appraiser comes to value the home with verified data.
What is my home worth: The real estate agent's story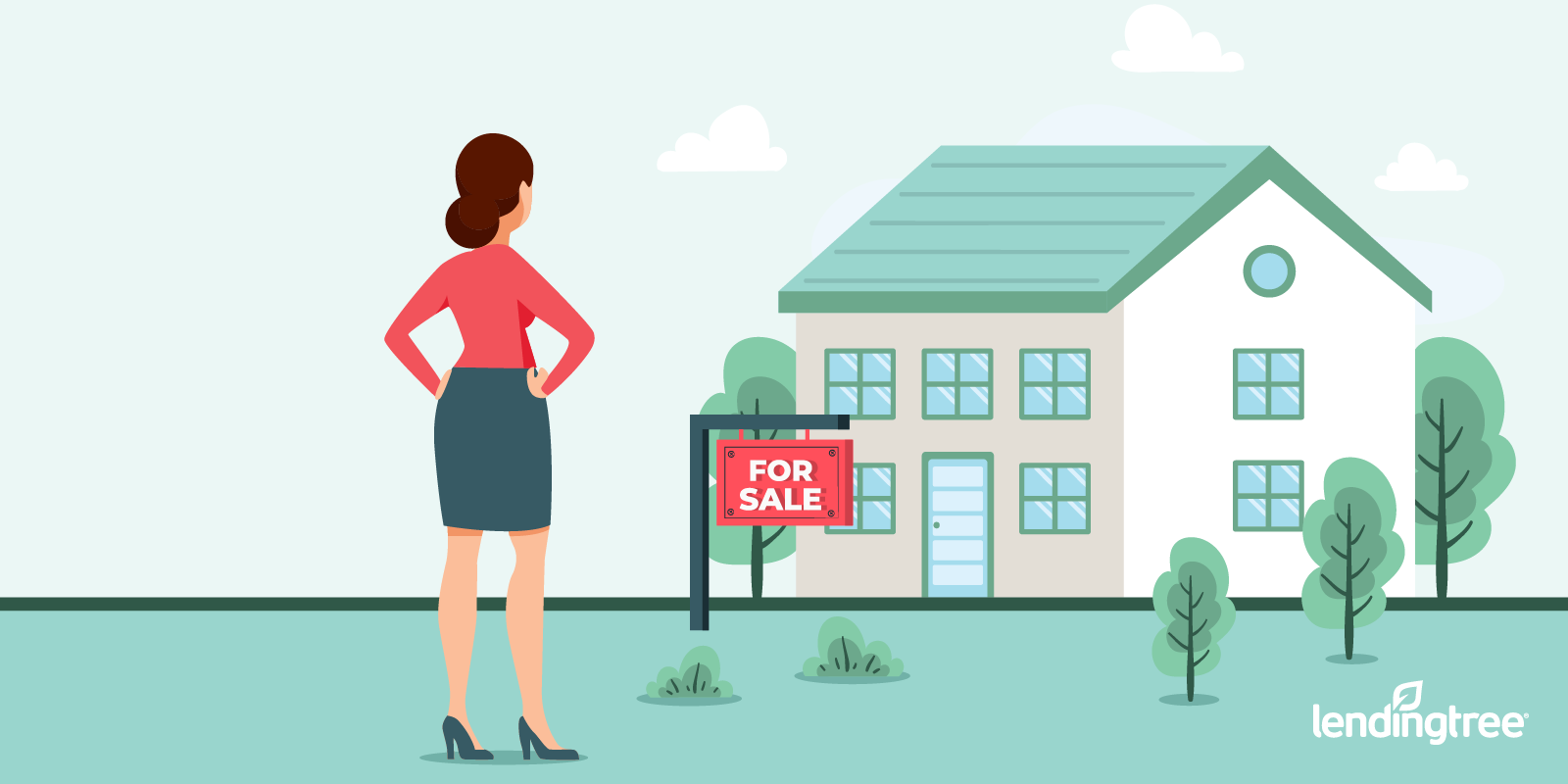 A real estate agent is trained and required to get ongoing education to provide services related to helping people buy and sell homes. According to the National Association of Realtors, 87% of buyers used a real estate agent to purchase their home in 2018, making them the dominant gatekeeper to homeownership.
Most agents have access to a huge database of national home sales through the multiple listing service (MLS). The MLS database provides extensive information on how much homes have sold for, how the sold price compares to what the original listing was, which contracts fell through and sales trends in neighborhoods.
This information is then used by agent to make offers or price homes for sale — and that's where the home price story can get interesting.
Chapter 6: The listing agent
The listing agent works for the seller with the primary goal of getting the highest price possible from a buyer. The target sale price may be based on sales of other houses nearby or home price trends.
Those expectations may put them at odds with how a prospective buyer sees the same home's worth. While the listing agent wants to get top dollar for a seller, they also want to make sure the home is not overpriced when it first goes on the market.
A house that sits on the market for an extended period of time or one that's had several price reductions could raise red flags for buyers, causing them to avoid even looking at the home. The listing agent considers all of these factors when pricing your home for not only the best profit, but also for a reasonably quick sale.
Chapter 7: The buyer's agent
"Buyers today expect homes to look like shows they see on TV," said Lautz. "Agents have to work harder with photos and videos to help buyers imagine living in the home before they ever set foot in it."
A buyer's agent is also concerned with the financing needs of a buyer that may set a threshold for how high the payment is, or how much funds are available for a down payment.
All of these factors influence the offer a buyer's agent makes, and they may not align with the price a listing agent thinks is in the best interest of their seller.
Chapter 8: Balancing the perspectives to determine market value
The middle ground between what a seller thinks a home is worth compared to what a buyer is willing to pay is at the heart of market value. To avoid the influences of what one listing or buyer's agent thinks a home is worth, lenders employ the services of professionally trained residential home appraisers, who look at the stories that other home sales tell when arriving at their opinion of your home's value.
What is my home worth: The appraiser's story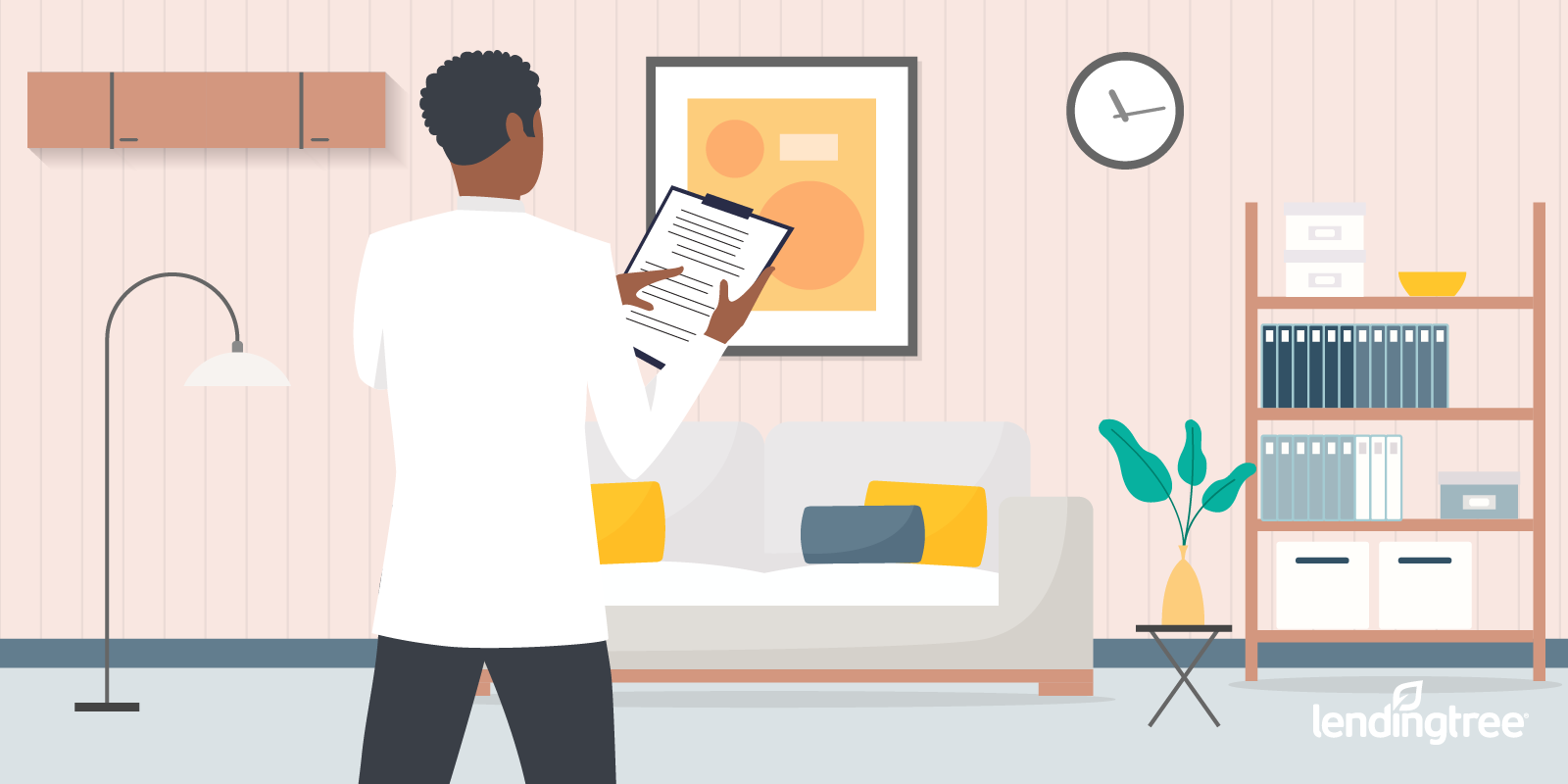 A home appraiser provides an additional third-person perspective to your home's value, in the form of 30+ pages of information contained in a uniform residential appraisal report (URAR). The appraiser is paid an agreed-upon fee in advance, and the amount of that fee doesn't fluctuate regardless of the assessed value of the home.
If you're lucky enough to be eligible for an appraisal waiver, congratulations — you've guessed your home's value accurately enough that the lender will loan you money without a full appraisal inspection. If you don't get that magical property inspection waiver (PIW) or automated collateral evaluation (ACE) notice from your lender, you'll need to know how the appraiser approaches your value.
Chapter 9:  Houses like yours
"People have a perception of what their house is worth based on how long they've been there, and how much they keep track of sales nearby," said Steven Wagner, president of the Appraisal Institute, a professional association of real estate appraisers. "When a real estate appraiser goes out to inspect your home, they are making an impartial, objective and independent opinion of value."
The appraiser's primary goal is to find several houses that have sold recently near yours with similar features and adjust those sales prices to match your home as closely as possible.
"Sales transactions are market evidence of ready, willing and able buyers — which represent market value," Wagner said. If there's no recent sales in your immediate area, the appraiser may have to check other areas to expand the search until enough similar homes can be found to arrive at an opinion of value.
Chapter 10: The mystery of home adjustments
In order to be a residential home appraiser, years of education and mentoring are required, and appraisers rely on experience, regulatory requirements and lending guidelines to determine a home's value. The appraisal report goes into far more detail than a real estate agent's comparative market analysis (CMA) report about every aspect of your home, from the type of roof coverings you have to the exact dimensions of each room in the home.
The report will indicate how the features of at least three or more similar homes compare to your house. At the bottom of each comparable you'll find a value, and the appraiser will use those figures to determine the final opinion of value of your home.
But like any opinion, you are entitled to disagree with it. You can either dispute the value, which involves providing comparables and information you think better supports the value you estimated, or ordering a completely new appraisal from a different appraiser.
Rewriting the story's ending: What you can do to improve your home's value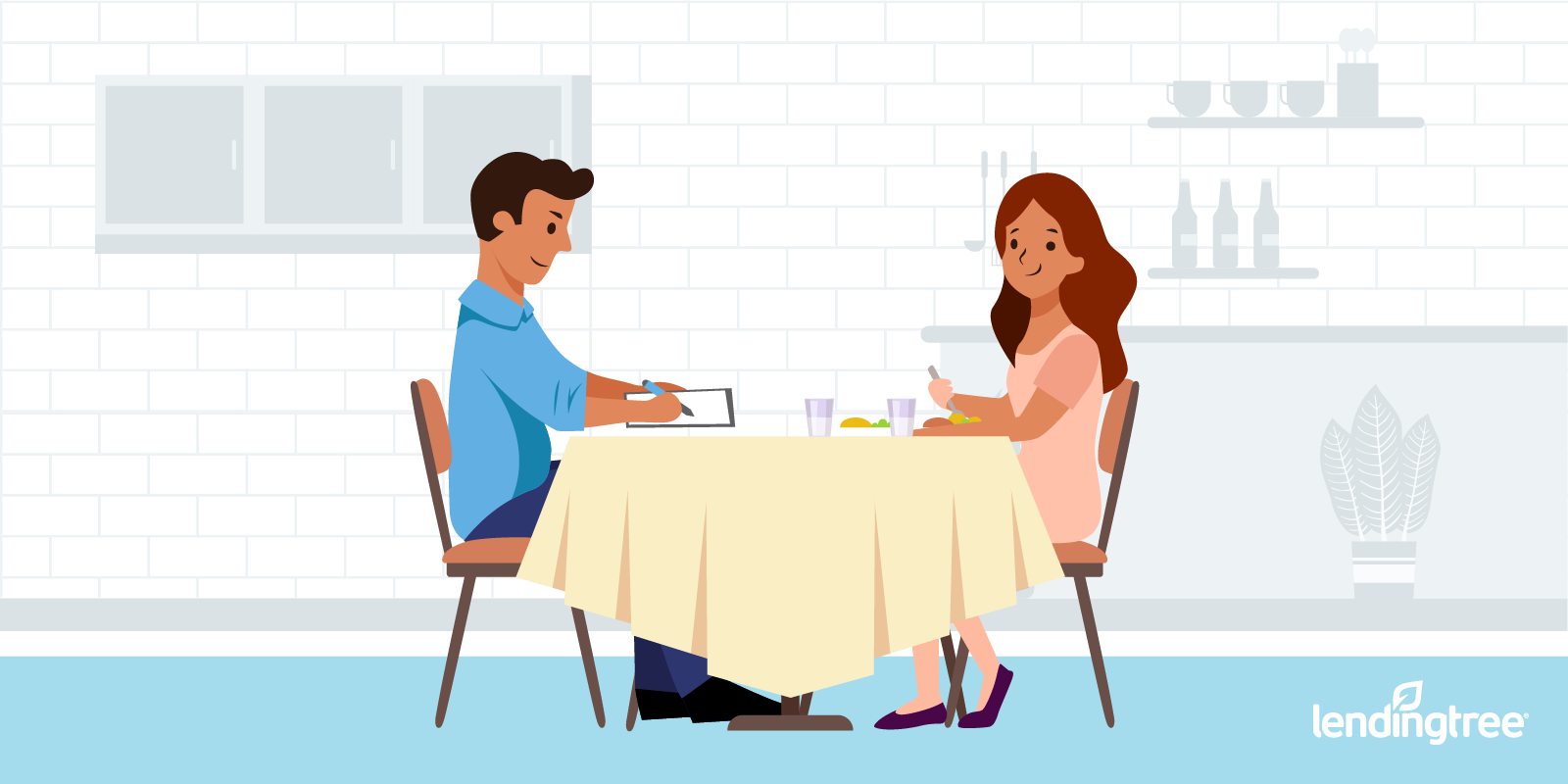 Of course, your end goal is to maximize the selling price of your home. There are some things you can do to make sure you're not over or underestimating your house's value.
Be realistic about the value of home improvements
When preparing to sell or refinance a home, it's important to think realistically about the money you've put into it. Don't let emotions dictate the value of the home improvements you've made. Use a neutral report like the Cost vs Value Report provided above to estimate how much extra value might be gained by improvements you've made, or intend to make.
Make sure the facts about your home are correct
Home prices rise and fall based on a number of different conditions. Appraisers can make mistakes on square footage calculations, or forget to make an adjustment for brand-new kitchen cabinets that you provided receipts for.
Check the square footage, room count, bathroom count and even the lot size to make sure everything in the appraisal report is right. If all else fails, you can pay to have another appraisal done, but be sure you have data lined up to support your value estimate.
Get feedback about your home's value from multiple sources
If a real estate agent is telling you to offer more than you want, or is asking you to sell for less than you believe your house is worth, get a second, third or even fourth opinion. Once you find some consensus, you're probably gaining a sweet spot that tells the true story about your home's value.