Why Jumbo Mortgage Rates Are Sagging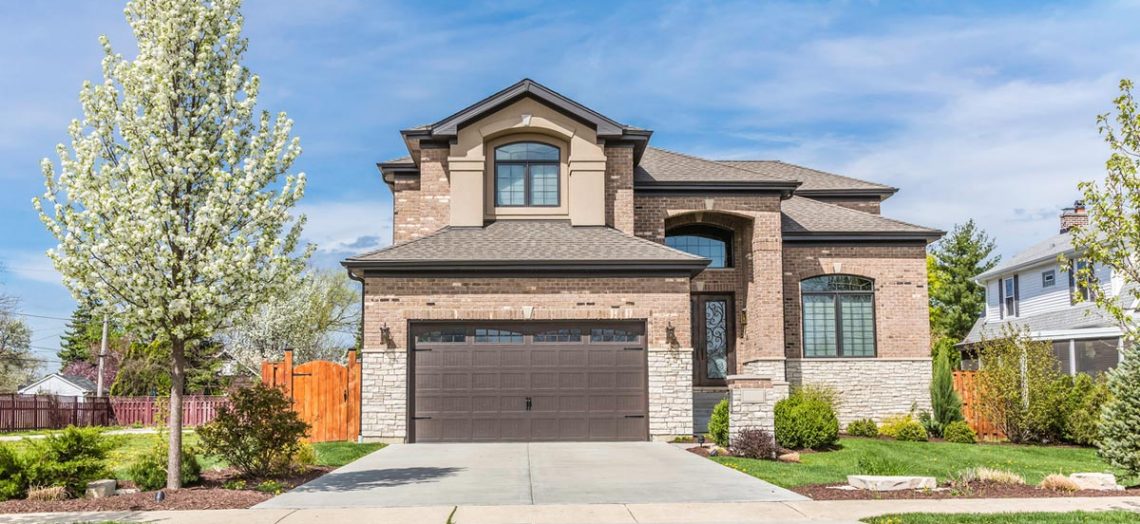 Today, a jumbo mortgage is one that exceeds $417,000 in most areas and can go into the millions. Jumbo home loans, also called non-conforming mortgages, have historically carried higher interest rates than those of smaller loans which conform to the guidelines of Fannie Mae and Freddie Mac.
Why Going Big Costs More
There are several reasons that jumbo mortgage rates are higher:
Jumbo or non-conforming lenders can't sell their loans to investors through Fannie Mae and Freddie Mac, and this lack of liquidity increases lender costs.
The market for jumbo loans is pretty fragmented, and it's more difficult for borrowers to compare rates and get a better deal. In fact, the Mortgage Industry Advisory Corporation (MIAC) found that while conforming interest rates generally varied by about .25 percent between lenders, rates for non-conforming products varied by twice as much!
Jumbo loans can be riskier, because lenders don't have to abide by Fannie / Freddie requirements and can come up with features like interest-only payments, reduced income verification, balloon payments and more. These features can push up costs. In addition, larger loans mean larger losses if the borrowers don't pay as agreed. That can make things difficult for smaller portfolio lenders (lenders that fund and hold loans on their books instead of selling them to investors).
What Went Up Has Come Down
Today, this is not the case — in fact, many lenders have priced their jumbo loans at lower rates that their smaller mortgages!
So, what happened? Why have jumbo rates become so cheap? The answer has to do with the new dynamics of the mortgage marketplace.
Although it may be surprising there's a big market for big loans. CoreLogic DataQuick estimates that just in California there are more than 275,000 properties assessed at a million dollars or more — and sometimes a lot more. Bloomberg News says jumbo loan originations –some for as much as $10 million — have reached record levels.
Jumbo Mortgage Attractions
Four years ago, Congress passed the Dodd-Frank legislation,aka Wall Street Reform. The central purpose of the new legislation was to reduce marketplace risk for borrowers, lenders, and investors. The idea was to flood the mortgage market with cash, holding down interest rates.
Under Dodd Frank, most new loans are qualified mortgages or QMs made within the "safe harbor" created by the new rules. The QM rules include such things as a limit on points and fees, a debt-to-income standard which generally restricts borrowers' monthly obligations to 43 percent of their income, and a ban on interest-only mortgages and financing with a balloon payment. Not only are there limits, there are also benefits for lenders, including virtually no liability for loans done right, a very big deal to lenders who have paid out more than $100 billion in court settlements because of loan irregularities.
Since the safe harbor rules include "portfolio" mortgages – loans which lenders originate and keep – it's entirely possible to have a jumbo loan inside the safe harbor. However – and this is where jumbo mortgages become very interesting – it's also possible to make loans outside the safe harbor, including jumbo financing.
Why would lenders want to originate mortgages outside the safe harbor, a place where a lot of liabilities can lurk? The answer is that many don't. The fact that jumbo mortgages overall have become less risky for lenders also means that overall, mortgage rates for jumbo home loans have come down. However, borrowers who want non-conforming loans with some riskier features should expect to pay more for them. Some of the features these non-QM lenders offer include:
Alternative income verification for the self-employed, requiring only one year of tax returns.
50 percent LTV for up to $4 million in borrowing for those with substantial assets, considerable equity and top-drawer credit.
65-80 percent funding on loans from $250,000 to $4 million for borrowers with substantial investment portfolios.
While lenders are required by law to verify that the borrower can afford the mortgage payments, non-QM lenders have more flexibility about how they do that, and they may approve borrowers with higher-than-QM debt-to-income ratios. Industry experts believe the demand for non-QM loans is about ten percent of the market, but one large non-QM lender expects this to grow to at about 20 percent.