Cash Out Refinance For Home Improvement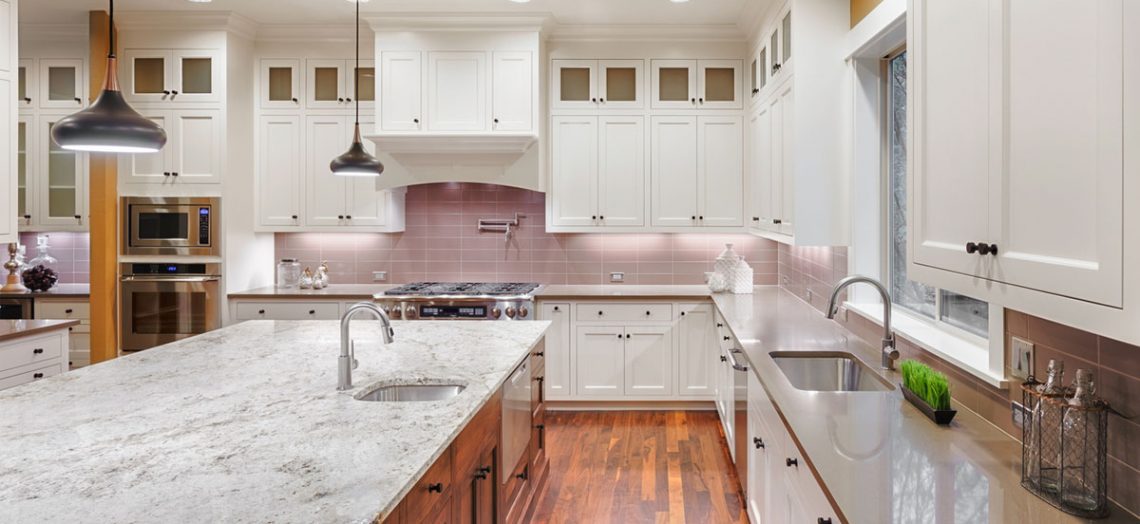 A cash out refinance provides extra funds in addition to the amount required to pay off your existing mortgage. In most cases, homeowners refinance to lower their mortgage rates, but taking additional cash out can assist with other needs. The amount you can borrow depends on factors including your credit history and current home equity. According to Freddie Mac, it may also be possible to roll upfront costs into your refinance amount. A refinance that does not provide cash beyond what's needed to cover the costs of the loan is called a "limited cash out" refinance and is priced and underwritten just like a "regular" rate-and-term refinance.
Home Repair and Maintenance
Water leaks, plumbing problems and the dining room lamp that works when it wants to are examples of home repairs that could lead to major home maintenance issues. Your old furnace stops working and the repair guy says that you need a new HVAC system. When fixing a hole in the roof leads to buying a new roof, a cash out refinance can supply funds needed for big-ticket repairs. Although cash out refinancing can't provide instant funding for emergency repairs, you can use it to plan big repair and maintenance jobs after taking care of immediate repairs. Before shopping for a cash out refinance for home repairs, it's a good idea to request multiple estimates for work that needs to be done; this can help you figure out how much cash you'll need and determine the scope of needed work. If the project is smaller, chances are a home equity loan is a cheaper source of money.
Renovations
You've lived in your home for years. The place is full of memories and is structurally sound, but it's time to re-purpose the kids' playroom. The kitchen could use a "do-over." and you want to expand the master bedroom to a master suite complete with his-and-hers walk-in closets. Your house may need a new roof and exterior; these projects can prompt ideas for remodeling or renovating your home. When planning major home improvements, it's important to consider a couple of things first:
How long you plan to keep your home: if you're retiring or relocating in a few years, your home renovation plan will likely be different than if you plan to keep your home indefinitely. If you're remodeling shortly before selling your home, you'll want to concentrate on home improvements that most home buyers can appreciate. Sure, you might want to turn the family room into a doggie day care facility, but this type of improvement can limit your home's appeal to potential buyers. If you are not planning to sell your home, you'll have more freedom with your renovation and can include projects specific to your hobbies, interests and lifestyle.
Zoning and HOA rules: City, county and homeowners association (HOA) regulations and requirements can impact your project. Before refinancing you'll want to ensure that your project meets building codes and HOA regulations. The Federal Trade Commission advises homeowners that general contractors typically pull permits and work with building inspectors to ensure compliance and recommends hiring a general contractor familiar with code requirements in your area.
How big and how much: Consult with licensed contractors to estimate the cost of your project. Plan for a cash cushion that can cover cost overruns and unexpected expenses. When you know how much your project costs, you can estimate the amount of you'll need from cash out refinancing.
Polishing Your Diamond in the Rough: a Cash Out Refinance Can Help
It's easy for life's events to get ahead of your home repair plans and budget. You've been meaning to replace floor coverings or install energy-efficient windows for years. A cash out refinance can help you update your home and may cost less than financing provided by contractors and home improvement suppliers and vendors. When making home improvements by choice rather than in an emergency it's important to consider which types of improvements can add the most value to your home. Local real estate pros can help with estimating your home's current value and its value after repairs or renovations are complete.
Request and review several quotes for cash out refinancing to find your best match. Compare refinance quotes with care as mortgage rates, lender fees and associated costs can vary.