Cash-Out Refinance: Know Your Options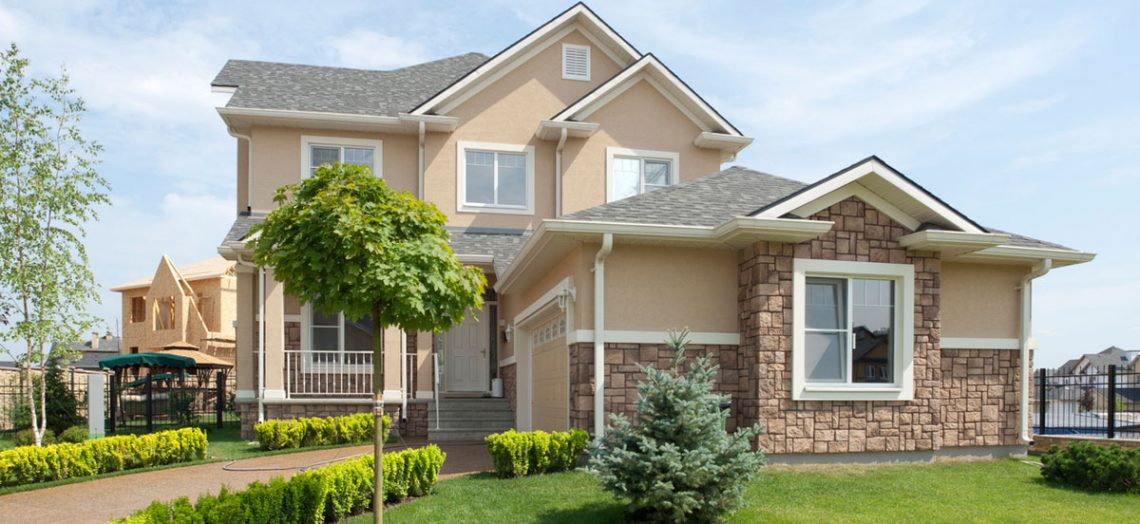 Homeowners use cash-out refinancing to access cash drawn against home equity. If you want to refinance with cash out, it's important to understand lender requirements and loan limits for each cash-out refinancing option. A cash-out refinance differs from standard "rate and term" refinancing by providing cash in addition to the amount needed to pay off an existing home loan(s).
Understanding Loan-to-Value Ratios and Loan Limits
Mortgage lenders establish maximum loan amounts for cash-out refinance transactions by determining a home's present loan-to-value ratio (LTV). Mortgage loan programs also establish maximum dollar amounts for cash-out refinances. Two factors determine your home's LTV ratio before and after refinancing.
Your home's current value
Amount(s) of existing mortgage(s) against your home
Home equity is the difference between your home's current value and any mortgage amount(s) owed against your home. It can be expressed as a percentage or a dollar amount. For example, if your property is worth $100,000 and your mortgage balance is $60,000, you have $40,000 in home equity ($100,000 – $60,000). You could also say that you have 40 percent home equity ($40,000 / $100,000 = .2).
If your mortgage lender allows a maximum LTV ratio of 80 percent for a cash-out refinance, the maximum refinance loan amount would be $80,000. After your existing mortgage of $60,000 is paid off, you would have up to $20,000 additional cash available based on your lender's maximum LTV of 80 percent. (This example does not include accrued mortgage interest, lender fees or other amounts that may be due under an existing mortgage.)
Maximum loan limits (expressed in U.S. dollars) affect how much you can borrow. The maximum amount you can borrow with cash-out refinancing is usually the lesser of the maximum allowable LTV ratio (expressed as a percentage of current home value) or the maximum dollar loan limit allowed for the type of cash-out refinancing you want.
Standard and Limited Cash-Out Refinance Options
Guidelines for standard cash-out refinancing do not dictate how cash proceeds must be used. Standard cash-out refinance transactions usually cost more than rate and term refinancing, and they are considered riskier by lenders. "Limited cash-out" refinancing refers to refinance loans in which the refinancing costs are wrapped into the new loan instead of being paid out-of-pocket by the borrower. Acceptable uses of limited cash back loans include:
Paying discount points, closing costs and prepaid costs associated with refinancing.
Replacing a construction loan with a permanent home loan; this includes paying off liens associated with building your home.
Buying out the interest of a co-owner according to an agreement such as a divorce decree. Heirs of a property may use limited cash-out refinancing to buy out the interest of co-owners.
Replace a first and second mortgage with a single refinance loan. However, only second mortgages used to purchase the property can be wrapped into a limited cash-out mortgage.
Limited cash-out refinancing allows borrowers to receive the lesser of two percent of the refinance loan amount or $2,000.
According to Fannie Mae guidelines, the maximum LTV for limited cash out refinances is 95 percent for single unit owner occupied homes. If your existing mortgage is owned by Fannie Mae, you may qualify to borrow against 97 percent of your home's current value with limited cash-out refinancing.
Mortgage lenders can apply different limits if they don't sell your loan to Fannie Mae to Freddie Mac.
Refinance with Cash Out: Government Loan Options
FHA and VA loan programs offer options for refinancing with cash out subject to strict owner occupancy requirements, maximum loan amounts and loan approval guidelines:
The U.S. Department of Housing and Urban Development (HUD) offers cash-out refinancing through its FHA mortgage insurance programs. HUD guidelines The maximum LTV ratio for FHA cash-out refinancing is the lesser of 85 percent of a home's original purchase price or current appraised value. Homeowners eligible for VA home loans may borrow against 100 percent of the appraised home value plus the VA funding fee and applicable energy efficient improvements with VA cash-out refinancing.
Shop and compare cash-out refinance quotes to find your best option.