Should You Refinance With Your Current Lender?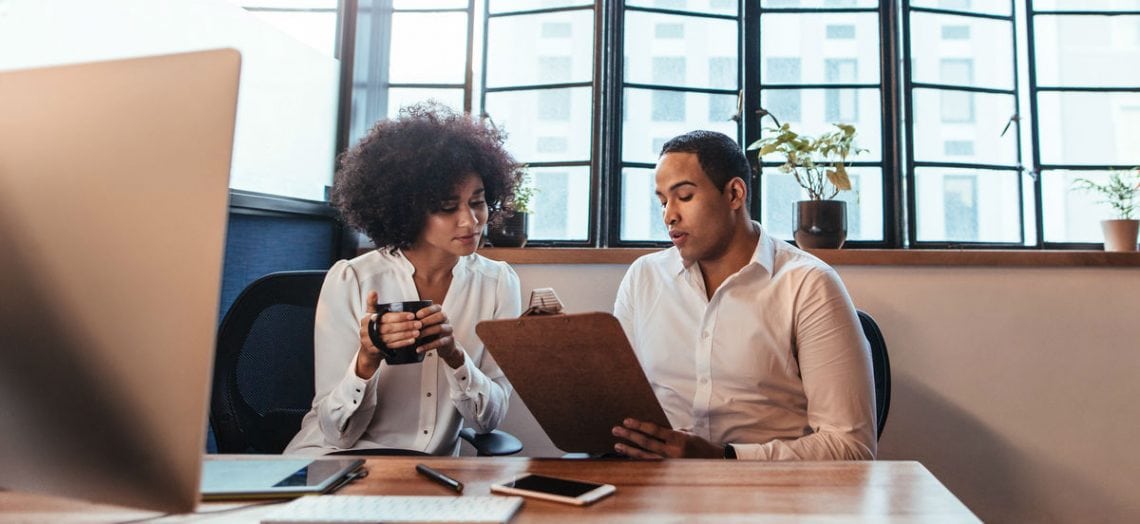 For anyone looking to refinance a mortgage, the first question that should always be asked is why. There are several reasons to refinance, including taking advantage of lower interest rates, lowering monthly payments or gaining access to equity.
Whatever the reason, you'll want to be clear about your goals before approaching a lender — even your existing one.
Reasons to refinance with your current lender
If you like your current lender, this might seem reason enough to refinance with them. While the benefits of good customer service are significant, you'll still want to ensure your current lender can actually help you meet your financial goals before choosing to refinance with them.
The best way to figure that out is to complete a loan application and get an estimate. You should receive an estimate within three business days of the lender receiving your application, according to the Consumer Financial Protection Bureau (CFPB). The estimate allows you to see all the costs associated with the loan (including any fees or closing costs) as well as your new monthly payments. Armed with this information, you may be able to tell at a glance if working with your current lender makes sense for your situation.
Once you have that estimate in hand, it can be easy to get distracted by one or two appealing terms — such as a lower interest rate or monthly payment. Just remember: By refinancing, you're essentially taking out a new loan — and any new loan (even one with your current lender) is going to cost you.
It's not uncommon to pay between 3% and 6% of your loan balance in refinancing fees, according to the Federal Reserve Board. In working with a lender you know, you should see if they're able to waive any of these fees. Don't be afraid to make it known that you're willing to shop around and even switch to a new lender if necessary to get a better deal.
Another possible advantage of working with a lender you know is the timing. While the average refinancing deal can take approximately 20 to 45 days, working with a lender who knows you could end up being faster. As the lender already knows some of your history, they may be able to speed up the process on their end.
A final note on choosing to work with your current lender: Be sure you fully understand the terms of the new agreement. Just because you've worked with the lender in the past doesn't mean you shouldn't read everything over closely. If you're struggling to decide whether the terms of your new loan make sense in the long run, try using a refinancing calculator.
Reasons to shop around for your mortgage refinance
Depending on why you're choosing to refinance, it's important to make sure your current lender can help you meet your goals. If they can't, you should be prepared to shop around for a new lender who can.
When starting your lender search, try to limit your requests for estimates (also called mortgage inquiries) to a period of 14 to 45 days. While some credit agencies may view multiple inquiries as "risky" behavior, inquiries made at roughly the same time generally count as one — which allows you to shop around without hurting your credit score.
Even if you really like your current lender and the estimate they've provided, it never hurts to do some digging to see if you can get a better deal elsewhere.
Costs to consider when comparing loan options include closing, your new monthly payment and the total interest you'll pay over the lifespan of the loan. Be cautious when a lender offers you an agreement with "no closing costs" because you'll likely end up paying these fees in another way.
The two most common ways for lenders to offer mortgages sans closing costs are to add the fees to your new loan balance or to charge a higher interest rate. Ultimately, refinancing with a lower monthly payment and no closing costs might end up costing you quite a bit more.
When shopping around for potential new lenders, you'll also want to be sure they have a solid track record of happy customers. Using a lender review tool, you can see what the experience of other borrowers has been in working with these lenders. After all of this, if your research ends up leading you back to your current lender, at least you'll know you're getting the best deal.
How to negotiate a refinance offer
Negotiating refinance offers works in much the same way that any other negotiation would. Once you have several estimates in hand, take a look at the numbers and see how they stack up. Make lenders aware that you're shopping around and that they'll have to compete for your business.
Most important, make sure you're comfortable making the agreed-upon monthly payments, as a loan offer is only as good as your ability to pay it back responsibly. Finally, make yourself aware of any prepayment penalty terms included in the loans.
The bottom line
Ultimately, refinancing a loan should be more about the terms offered than which lender you choose. Like any other shopping experience, you'll want to go with the lender that provides you with the most favorable terms — even if that means ditching your current one for someone new.
---
Featured Articles