Current VA Loan Rates: Find Your Best Deal on a VA Mortgage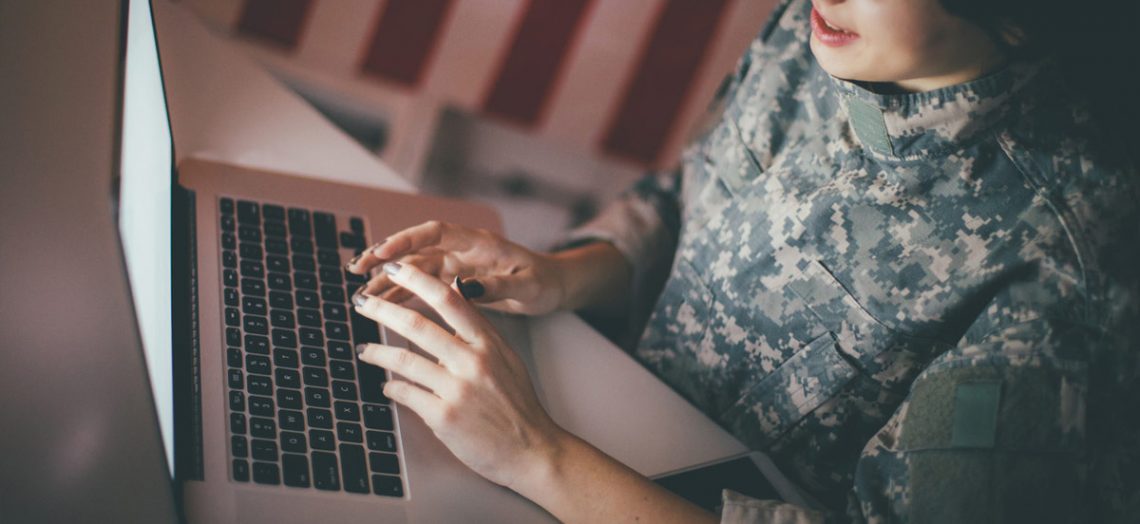 VA mortgages for servicemembers, veterans and (under certain circumstances) their families represent one of the best bargains in mortgage financing today — especially for those putting less than 20 percent down when they purchase their property. How do VA mortgage rates compare to coventional (non-government) or FHA mortgage rates? It depends on the down payment, borrower's credit rating and other factors. Anyone who is eligible for a VA home loan is probably leaving money on the table by not checking current VA loan rates when they request mortgage quotes. Here's a quick comparison taken in August 0f 2014 showing the rates that were available on LendingTree's LoanExplorer.
What Makes VA Home Loan Rates Different?
The main difference between VA and other mortgage rates is the cost of protecting the lender if the borrower defaults on the loan. Here's how each program manages this protection:
The VA requires an upfront funding fee, which can be financed, and it may be waived for a borrower with a service-related disability. The amount of the fee depends on the servicemember's status (regular versus Guard or Reserves), transaction (purchase or refinance), down payment,and on whether the VA eligibility has been used before. This table was built assuming a first-time user who is a regular military veteran. In this case, the funding fee is 2.15 percent with zero down, 1.5 percent with at least five (but less than ten) percent down, and 1.25 percent for down payments of ten percent or more.
For a home purchase with at least 3.5 percent down (FHA doesn't do zero down loans),the FHA requires an upfront mortgage insurance premium of 1.75 percent plus annual premiums (divided by 12 and added to the monthly payment) for the life of the loan. These premiums range from .45 percent to 1.55 percent per year and are determined by the loan amount, down payment and loan term. For a typical FHA borrower with a 30-year loan under $625,500 and putting down 3.5 percent, this annual premium is 1.35 percent of the loan amount. That's $112.50 per month for every $100,000 financed.
Conventional loans with private mortgage insurance are trickier to figure out. The premiums are determined by several factors — the type of loan (fixed or adjustable), the type of property (condo, single family, multi-unit, etc.), the borrower's credit score, the property use (primary residence, second home or rental), the loan amount and other factors. These premiums are usually assessed annually, divided by 12 and added to the monthly payment. There is no upfront premium requirement. The annual premium for a borrower with a 700 FICO, putting five percent down on a primary residence (single family home) financed with a fixed-rate loan is .89 percent, according to one of the largest mortgage insurers in the US. However, premiums can change at any time and can vary between insurers.
Risk-based Pricing
A second factor that affects VA home loan rates is risk-based pricing adjustments. Fannie Mae and Freddie Mac, the corporations that buy and sell most of the conventional mortgages in the US, add surcharges to their loans based on, among other things, the borrower's credit score, property type, loan features like cash-out refinancing, and loan-to-value. For example, a borrower with a 620 FICO wishing to purchase property with 15 percent down pays an extra 3.25 percent fee, which is 3.00 percent more than a borrower with a 740 FICO. That's $3,250 for every $100,000 financed that borrowers with government loans like FHA and VA don't have to pay.
Home buyers eligible for VA financing should always compare the VA programs to conventional and FHA loans before making a decision. LoanExplorer by LendingTree is an exceptionally easy way to do so. Users simply click the plus sign labeled "More Options" and select "Eligible for VA Loans." If they also input their credit score range, zip code, home price and down payment, they'll see customized loan offers for government and non-government mortgages and can choose the one that best fits their profile.