What is a VA Loan? 8 Things You Must Know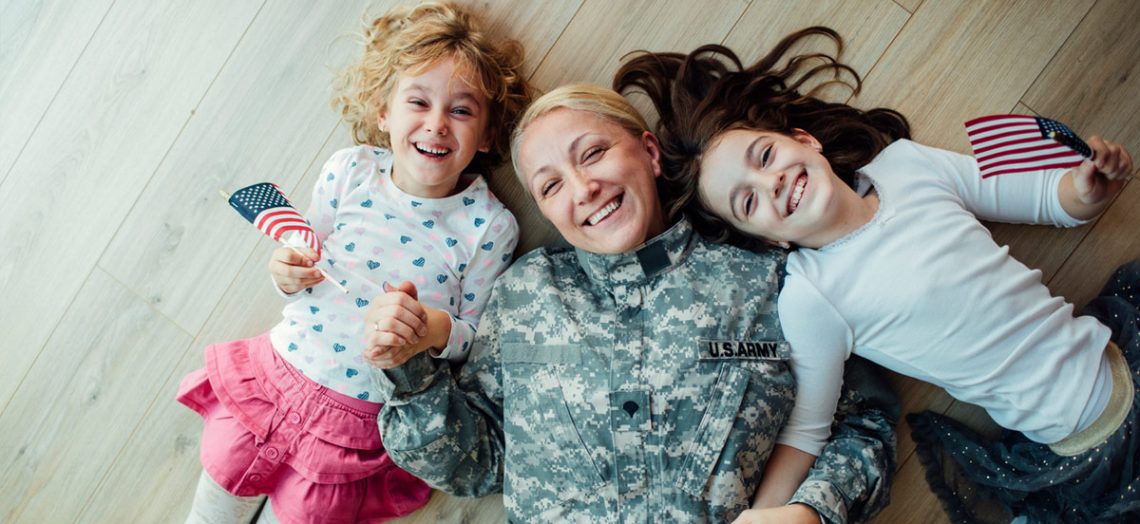 You may be aware that the Veterans Administration (VA) sponsors mortgage loans, but you may not know just how versatile those loans are – both in terms of who they can assist, and how they can help. Knowing the full scope of VA loan uses is essential because it can help you become a home owner, and hold onto a home you already own. To show you how, this article will review eight things you must know about VA loans.
A variety of benefits are available to people who have served in the armed forces or National Guard, and they are all forms of compensation for that service. If you want to make sure you get your due for the time and effort you put in, you need to understand the full potential of VA loans.
What is a VA Loan?
Both the VA and participating lenders can provide you with a great deal of detail about VA loans specific to your needs and situation, but for starters, here are eight things you must know about VA loans:
VA loans can help you buy a home with no down payment. Perhaps you think you are not ready to buy a house because you have not saved up a down payment. However, one of the major advantages of a VA loan is that you can buy a house with little or no money upfront. The most important things you need are okay credit and a reliable income to meet your ongoing loan payments.
VA loans allow you to avoid paying for Private Mortgage Insurance (PMI). PMI is not insurance that protects the homeowner — it protects the mortgage lender. Because the government guarantees VA loans, this insurance is not necessary. Avoiding paying for PMI can save you money month after month.
Getting a VA loan does not prevent you from shopping for the best rate. Were you planning on shopping around and comparing lenders? Good. It may be called a VA loan, but that does not mean you get it through the VA. A wide selection of approved private lenders offer VA loans, so you can compare them to get the best terms available.
A VA loan can help you save money when refinancing. VA loans are not just for buying a house. The VA's Interest Rate Reduction Refinance Loan (IRRRL) program streamlines the process of refinancing from one VA loan to another, so if you already used a VA loan to purchase your house, you can still benefit when interest rates fall.
A VA loan can help you access home equity. If you have been paying down your mortgage for a while and have built up some equity in your home, cash-out refinancing can be a relatively low-cost way of borrowing against that equity for repairs, renovations, or other expenses. The VA's Cash-Out Refinance Loan program that allows you to do just that up to 100 percent of your home's value. You can even refinance a non-VA loan with a VA Cash-Out Refinance Loan.
Not just veterans are eligible for VA loans. You might assume that a loan program sponsored by the Veterans Administration was intended for veterans of the various wars the US has fought over the years. However, subject to the right qualifications, VA loans are also available to active servicemembers and those in the National Guard or Reserves.
Surviving spouses may be eligible. VA loans are available to eligible surviving spouses of veterans who died as a result of their service, are missing in action or prisoners of war, or were disabled by their service prior to passing away.
The VA can provide assistance if you run into trouble with your mortgage. Beyond just helping you get a loan, the VA wants to see you succeed as a homeowner. The VA can provide financial counseling designed to help you keep your home if you have trouble making the payments on a VA loan.
VA loans are more versatile than many people probably think. Can they help you? The most important first step is determining if you are eligible for a VA loan. The VA offers a variety of ways to get your Certification of Eligibility (COE), so go to their Website to check out the details, or talk to an approved VA lender — on many cases, an approved VA lender can get your COE for you through the VA's WebLGY system. You may find that these loans are an excellent "thank you" for your service.