The Complete Guide on How to Get a VA Loan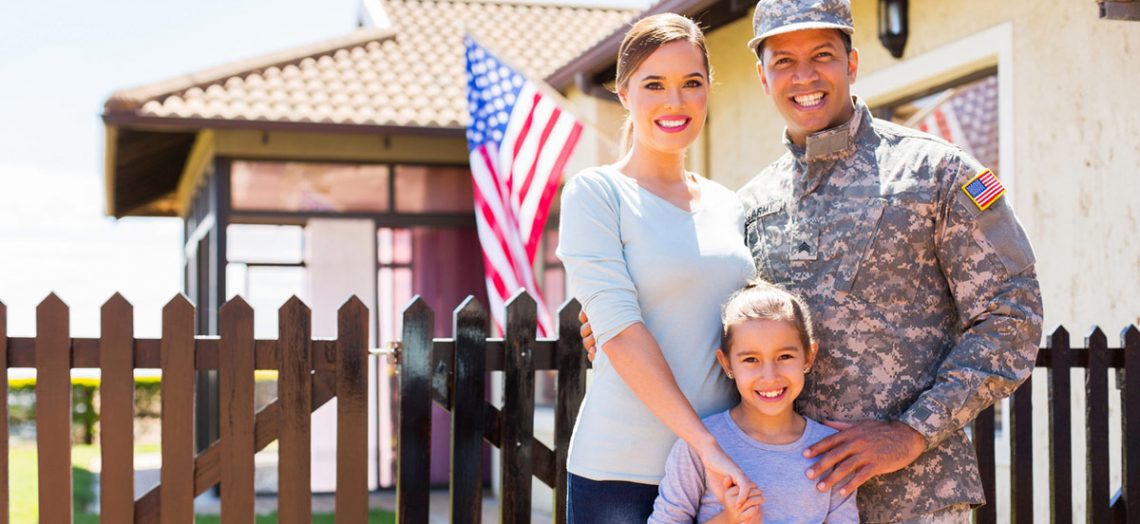 Military training teaches the importance of proper procedure: a complex task can be made simple when it is broken down into manageable steps. Veterans and service members should keep that training in mind when they go to buy a home. VA loans make the path to homeownership easier, and the key to how to get a VA loan is following the right steps.
The VA loan program guarantees lenders against defaults by qualified borrowers. This does two important things for would-be home buyers. First, it allows them to qualify for a loan without having an extensive credit history. Second, it enables them to get a mortgage with little or no money down.
Interested? If you want to know how to move forward, the following section breaks the procedure for getting a VA loan down into 7 manageable steps.
How to Get a VA Loan: 7 Steps
If you are interested in getting a VA loan, here are 7 steps you should follow:
1. Check your eligibility
Broadly speaking, VA loans are for current service members and military veterans, but eligibility depends on the length and type of service. To see whether you are eligible, compare your service history with the chart of eligibility criteria on the VA's web site.
2. Apply for a Certificate of Eligibility
If you think your service qualifies you for a VA loan, the next step is to apply for a Certificate of Eligibility (CoE). This will confirm that your service record meets the eligibility requirements. To get your CoE, you can apply to the VA online or by mail. Or, if you already have a lender in mind, that lender should be able to arrange for you to obtain your CoE if it regularly processes VA loans. Note that a CoE does not mean you automatically qualify for a loan based on income and credit standards; it simply means that you have the military record necessary to be eligible for a VA loan.
3.Check your credit report
Even though you don't need an extensive credit history to qualify for a VA loan, black marks in that history will count against you. Check your credit report before you start house shopping, because getting ambushed by credit problems later in the process could stop you from getting the house you wanted.
4. Address any problems on your credit report
If there are reasons for concern on your credit report, finding them early will allow you to fix mistakes by contacting the credit rating agency, arrange with creditors to catch up on any late or missing payments, or generally start to improve your score by practicing better financial habits.
5. Crunch the numbers
Once you are confident that your military service will qualify you for a VA loan and your credit is healthy enough to get approved, you can start thinking about how much you can afford to pay for a home. Don't follow any rules of thumb about what percentage of your income you can afford to pay for housing, because you may have other expenses to account for, plus not everyone needs to spend as much as they possibly can on a house. Figure out what makes sense for your budget, and use a mortgage calculator to see what size loan those payments would support at current interest rates.
6. Shop in your price range
Having a clear price figure in mind is good when you start house shopping, because you can limit your search to properties you know you can afford. This will help prevent you from getting talked into spending more than you intended.
7. Compare lenders
Two key things to know when it comes time to apply for a VA loan: loans are made by participating lenders rather than the VA itself, and mortgage rates differ from one lender to the next. Since there are hundreds of lenders to choose from, you should take advantage of this range of choices by shopping for the best rate available.
VA loans create a pathway to home ownership for people who have provided their country with military service. If you follow the above seven steps, you will find yourself moving steadily along that pathway.