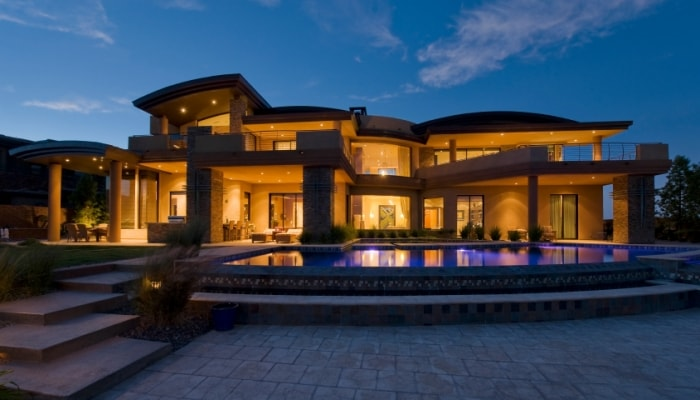 Home improvements are a great way to help improve the livability of your home while also helping you add value, especially if you live in an outdated home in a great area. With home values on the rise, now is a great time to make those home improvements you've been putting off. Learn what home improvements you should make and how to pay for them. Don't let your savings stop you, take advantage of historically low market interest rates and rising home values. It makes a lot of sense to get approved for financing before you start planning your project: that way you'll know what you have to work with rather than getting heartbroken if you find out your budget is smaller than you had hoped, after all it only takes 5 minutes.
Home Improvements That Add Value To Your Home:
1. Improve Your Homes Curb Appeal: This will help with first impressions. Lots of times buyers will make a decision whether to keep perusing the home in the first few seconds of pulling up to the curb.
2. Update Your Kitchen: While many buyers don't want to pay a huge premium for an immaculate kitchen, upgrading your kitchen finishes to be tasteful and less outdated will provide a lot of wow-factor for the buck, while also ensuring that your potential buyer isn't frightened away with the feeling that they'll immediately need to make large investment updating the kitchen.
3. Spruce Up Your Bathrooms: Updating your bathrooms tastefully is also important for buyers. After all you don't want the feeling that you are getting dirtier by stepping into a stain filled shower.
4. Add Space: Are the other homes in your neighborhood bigger than yours? Do they sell for even more per square foot? If this is the case then buyers in your neighborhood are looking for bigger homes, so adding space will definitely help your home to be on par with your neighbors. Who knows, maybe after you add the space you'll even be more inclined to live there longer yourself!
Cheapest Ways To Pay For Your Home Improvements
Now let's go back to reality, home improvements are nice but how do you pay for them? Likely you're not Bill Gates and if you were, you'd probably already have the "perfect" home. Instead of being deterred by the expensive costs and often times having prospective buyers negotiate you down off your targeted asking price, make those costly updates with these 2 very cheap financing options.
1. Home Equity
Tapping your home equity is one of the best options for people that live in a quickly appreciating area, or for people who have lived in their home for a while. If it's available, borrowing against home equity is hands-down the least expensive way to finance a home improvement project, since your home is acting as collateral. Furthermore, the interest is almost always tax deductible, so when you factor the write-off, the true cost is even less. Lots of times the money you will need is less than the amount your home has appreciated, especially in this quickly rising market. Use a home equity calculator in conjunction with a home value estimator to determine how much your home is worth and how much equity you can access.
Pros
Usually cheaper than other forms of borrowing money because your home is used to secure the loan.
Usually the repayment period is quite a bit longer (10 – 20 years) which will make monthly payments more budget friendly.
Can write off interest on your tax returns.
Cons
Equity financing reduces your equity cushion. If your property value goes through a decline period, this could potentially cause you to be upside-down on your home.
If you don't pay the loan responsibly, the lender could take the title to your home.
Get Up To 5 Offers In Minutes (It doesn't hurt to see what deals you can get)
---
2. Credit Cards
Using a credit card is another great way to pay for home upgrades—if you do it right. While using a credit card for expensive projects can seem counter intuitive, there are actually dozens of new cards on the market that have a 0% introductory APR period, meaning you will not be charged interest on your purchases until the intro period is up. This can be as much as 18 months of 0% money. Even better, if your contractor takes credit cards, you could even earn cash rewards on the cost of the renovation. So maybe you'll be able to get that new kitchen and a free flight somewhere using your rewards points to celebrate! The drawback to using a credit card is the 0% APR period will only last for so long, so you want to make sure you pay off the card in its entirety as quickly as possible. One interesting strategy would be to use a 0% card to make the renovations, then get the home appraised with the added value reflected, and then take out a home equity loan to pay off the credit card. That way you get the best of all worlds, including rewards points AND a low tax deductible interest rate.
Pros
Credit cards are the cheapest option as long as you can pay off your debt before the end of the 0% APR period.
Credit cards come with benefits for spending money on them. Depending on the card, you could earn significant rewards points that you could cash in for cash back or traveling.​
Cons
Credit cards will become the most expensive option after the 0% APR period ends, so you'll want to have a plan to pay it off either during the 0% period or shortly afterwards. This isn't much of an issue for those who plan to sell, but may be something to think through for those who aren't selling immediately.
To secure a great credit card with great benefits, you often need a solid credit score. Find your credit score for free at lendingtree.com
Depending on your income, your approved credit limit may not be large enough to pay for a kitchen remodel. Most people will likely need some cash to supplement the money borrowed on credit.
Some contractors may charge you a credit card convenience fee.