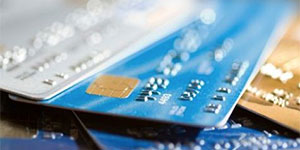 We researched and reviewed nearly 100 credit cards in order to select the 5 best cards for those with excellent credit, each excelling in one of the popular categories below. We only included a card here if it offers something exceptional, whether that be a long 0% intro APR offer on balance transfers, a massive intro bonus, tens of thousands of miles or best-in-class cash-back rewards rates.

We leaned toward cards that don't charge an annual fee unless the rewards or incentives being offered were so great they dwarfed the fees charged. We periodically update the list, so you can be confident that the information below is current and represents the best offers available.
Biggest Intro Bonus Offer: Chase Sapphire Preferred® Card
Why It Won: There really is no comparison here: New card holders can get 50,000 miles ($625 in value if redeemed at the Chase Ultimate Rewards site, or $500 in cash value) by getting the Sapphire Preferred and using it to make $4,000 in purchases in the first 3 months. A single card holder will get the first 50,000 miles, then will get another 5,000 miles by adding a second authorized user (great for couples or families). The miles are also exchangeable into some of the top travel rewards programs on a 1-1 basis (which is unique in the world of independent travel cards), including United, Virgin, Southwest, British Airways, Virgin Atlantic, Hyatt, Marriott and more. If a second user is added, the total bonus miles increase to 55,000, worth a staggering $687 at Chase Ultimate Rewards.

The verdict: It's tough to compete against an intro bonus worth as much as $687 just for getting and using a new card.
Credit Required: Excellent
The Best Miles Rewards Card
Why It Won: The Venture Rewards came out on top of our analysis of the highest paying travel rewards cards. It offers a very generous intro bonus (40,000 mile bonus) as well as a very high miles rewards rate (2 miles per dollar spent on all purchases, no caps or category restrictions). The card also wins in the fees and APR comparison against the other high paying travel cards. Using typical spending habits in our comparison, we showed that the Venture Rewards card came out with $640 in net rewards during the first year of using the card, and $181 annually thereafter.

The Verdict: If you spend more than $1,000 per month on your cards, this is the best card to maximize your miles rewards and bonuses.
Credit Required: Good/Excellent
Best Balance Transfer Card
Why It Won: The Slate offers a long 15-month 0% intro APR term for all new balance transfers, and is one of the few cards we can find that does not charge a balance transfer fee (on balances transferred in the first 60 days). So if you have a balance on another card charging you interest, it makes all the sense in the world to transfer it to the Slate. No transfer fee, no interest and no annual fee combine to mean that this really is free money during the first 15 months. So if you are carrying a balance on a card, and that card is charging you interest, make sure to transfer that balance over to the Slate in order to start saving, without getting hit with any fees for doing so. It really is a remarkable offer in today's climate, and a powerful debt management tool.
The Verdict: Used properly, this is equivalent to a 15-month interest-free "loan", which is pretty amazing.
Credit Required: Good/Excellent
Best 0% Intro APR Card With A Strong Cash-Back Program
Why It Won: There really is no comparison here: All the other cards we reviewed make you choose between a long 0% Intro APR for balance transfers OR a top-flight cash back program. The Discover it®-18 Month Balance Transfer Offer is the only one that delivers both, featuring a staggeringly long 18-month 0% APR on balance transfers AND a cash-back program paying up to 5%. It also has a big first year bonus: after your first 12 months using the card, Discover will add up all the cash back you earned during the year, then matches it as a thank you bonus. Needless to say, we are very impressed with everything the card offers.
The verdict: If you're looking for a single card for both a balance transfer and new spending, this is definitely it.
Credit Required: Good/Excellent
Best No-Fee Miles Rewards Card: Discover it® Miles
Why It Won: At a constant 1.5 miles earned per dollar spent, the Discover it Miles pays almost as much as the big boys, yet doesn't charge an annual fee. Also, it offers a unique and generous intro bonus: Discover will add up all the miles you earn during the first year you have the card, then match them as a one-time year end bonus. So whatever you would have earned, you earn match during the first year. We have a simple rule of thumb for deciding on which is the right miles rewards card. If you spend more than $1,000 per month, it generally makes sense to pay the annual fee and go with the Venture Rewards card because of the higher miles payout rate. But if you usually spend less than that, we definitely recommend the no-fee Discover it Miles.
The verdict: The highest paying and most valuable no-fee miles rewards card
Credit Required: Good/Excellent
Summary
With so many issuers competing to offer such great introductory incentives, it seems smart to make use of them in the right way! We hope our reviews of these cards was helpful, and if you have any comments, please don't hesitate to let us at the LendingTree Credit Card Review Team know!
5 Best Credit Cards At A Glance
Card Name
Purchase Intro APR
Annual Fee
Balance Transfer Intro APR
Credit Needed
Features
Our Rating & Bottom Line
Chase Sapphire Preferred Card®
​
N/A
Intro $0 for first year, then $95
N/A
Excellent
Earn 50,000 miles by making $4,000 in purchases in the first 3 months. Get an additional 5,000 miles by adding a second user. Intro bonus worth more than $600.
Our Rating:
5 out of 5
Best intro bonus potential offer of 55,000 miles, worth more than $600
More
Details
Capital One® Venture® Rewards Credit Card
N/A

$0 intro; $59 after

N/A
Good/Excellent
Enjoy a one-time bonus of 40,000 miles once you spend $3,000 on purchases within the first 3 months ($400 value in travel)
Earn unlimted 2x miles per dollar spent.
Our Rating:
5 out of 5


Best combination of intro miles bonus, ongoing miles per dollar spent rate and fees/APR make the Venture our Editor's Choice miles rewards card.

More Details
Chase Slate®
0% intro for first 15 months, then 13.24%, - 23.24% (variable)
$0
0% for 15 months
No transfer fee
Good/Excellent
$0 introductory balance transfer fee during first 60 days your account is open; 0% intro APR on purchases and transfers
Our Rating:
5 out of 5
A great card for less than excellent credit, while offering solid features like $0 transfer fee & 15 months 0% APR
More Details
Discover it® 21 Month Balance Transfer Offer
0% for 6 months then
​11.49– 23.49(variable*)
$0
0% for 18 months fee of either $5 or 3% of the amount of each transfer, whichever is greater
Good/Excellent
Earn 5% cash back in rotating categories each quarter like gas stations, Amazon.com, restaurants, wholesale clubs and more, up to the quarterly maximum each time you activate. Plus, unlimited 1% cash back on all other purchases.
Our Rating:
5 out of 5
Excellent combination of 0% intro APR on purchases and balance transfers plus match your cash back the first year.
More Details
Discover it® Miles
0% intro for the first 12 months, then 11.49- 23.49(variable*)
$0
10.99% for 12 months, then

11.24% - 23.24% (variable*)

Good/Excellent
Match your miles your first year. Earn 1.5x miles on every dollar you spend on purchasess. 0% Purchase Intro APR for 12 months. ​
Our Rating:
5 out of 5
Excellent combination of cash back rewards and 0% intro APR; $150 bonus opportunity
More Details
---