Lending a hand, supporting a future.
To us, giving back means doing what's best for the community — not what a few people decide in a boardroom. That's why we practice a trust-based model of philanthropy, which means granting individuals who work in underserved communities the freedom to use our financial support exactly as they see fit. That's where LendaHand, made up of The LendingTree Foundation and LendingTree Philanthropy, comes into the picture.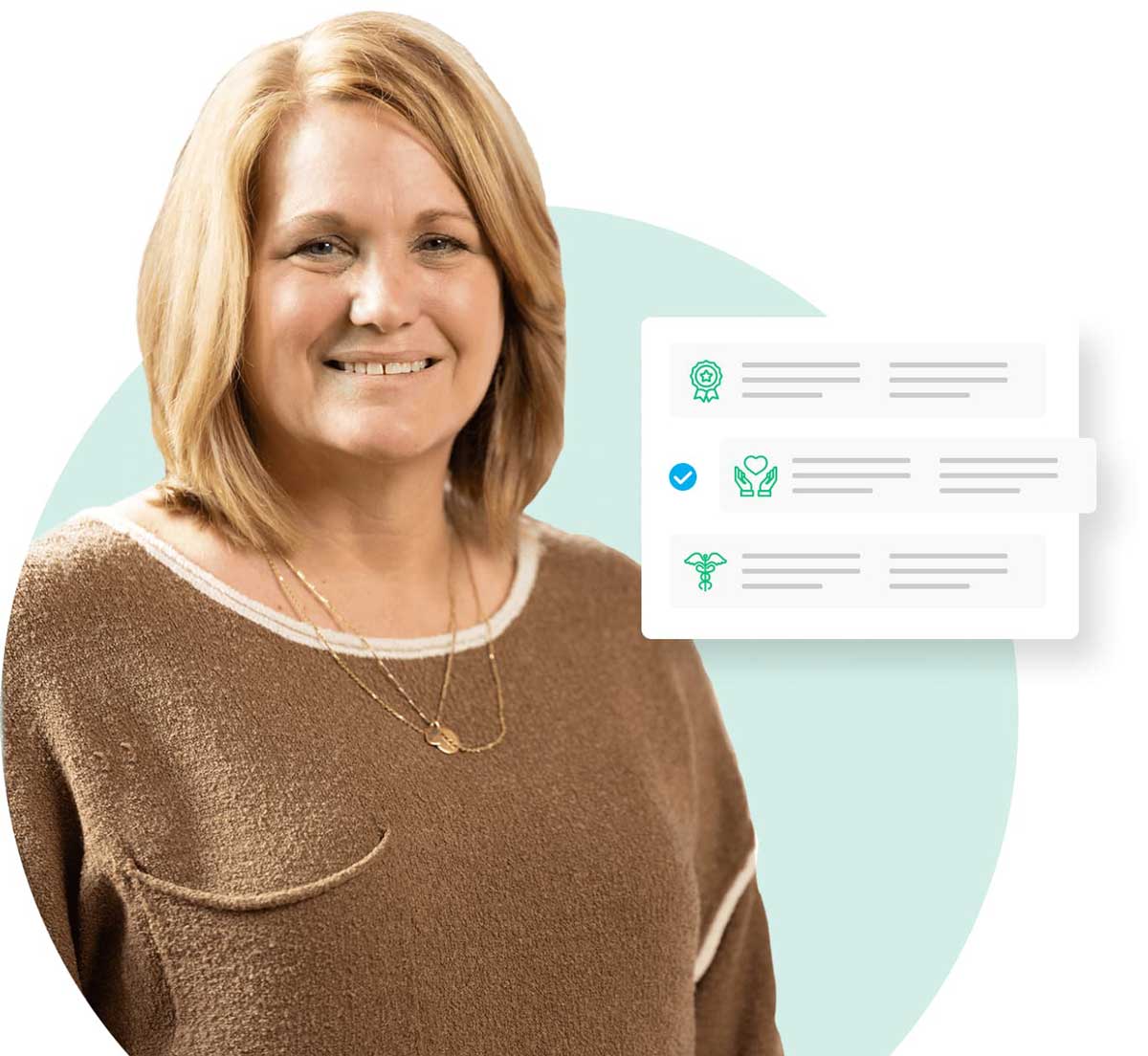 Our Story
LendaHand was born in 2012 when our CEO, Doug Lebda, gave every LendingTree employee $200 to donate to the organization of their choice, empowering them to support the causes they cared about. Since then, the LendaHand Initiative has grown to encompass our corporate giving, employee charitable benefits and The LendingTree Foundation. We're proud to be rooted in the tradition of helping others and we're excited to see how we'll continue to grow.
Our Impact
The LendaHand Initiative is comprised of all LendingTree corporate philanthropy programs along with The LendingTree Foundation's grants and employee charitable efforts. In 2021, our LendaHand Initiative contributions totaled $2.2 million in all giving and volunteer programs. In addition, we launched the signature program of The LendingTree Foundation — the LendaHand Alliance Cohort. Here are some of the specific ways we made an impact in our community in 2021. See the entire story.
LendaHand Alliance Cohort
The LendingTree Foundation launched the LendaHand Alliance Cohort with over $3.5 million in pledged support. The LendaHand Alliance Cohort is a multi-year investment in 10 transformational nonprofit organizations in our community. Each cohort member will receive $125,000 a year for three years, along with getting access to the Foundation's business expertise and social capital.
Employee Impact
With Dollars for Doers, The LendingTree Foundation donates $25 for every hour an employee spends volunteering at a nonprofit of their choice. We donated $50,000 in the first year of this program. In addition, we matched $270,000 in employee donations through Bright Funds, where LendingTree employees can apply for a match to almost any charitable donation they make, stretching their charitable dollars even further.
Supporting Arts & Culture
Through our three-year pledge of $750,000 to the Charlotte Arts Infusion Grant, The LendingTree Foundation made a long-term commitment to supporting artistic learning, growth and expression in our community.
Get Connected
Reach out our team to explore all our partnerships or to ask about an opportunity.
Contact Us