10 Signs You Need a Personal Loan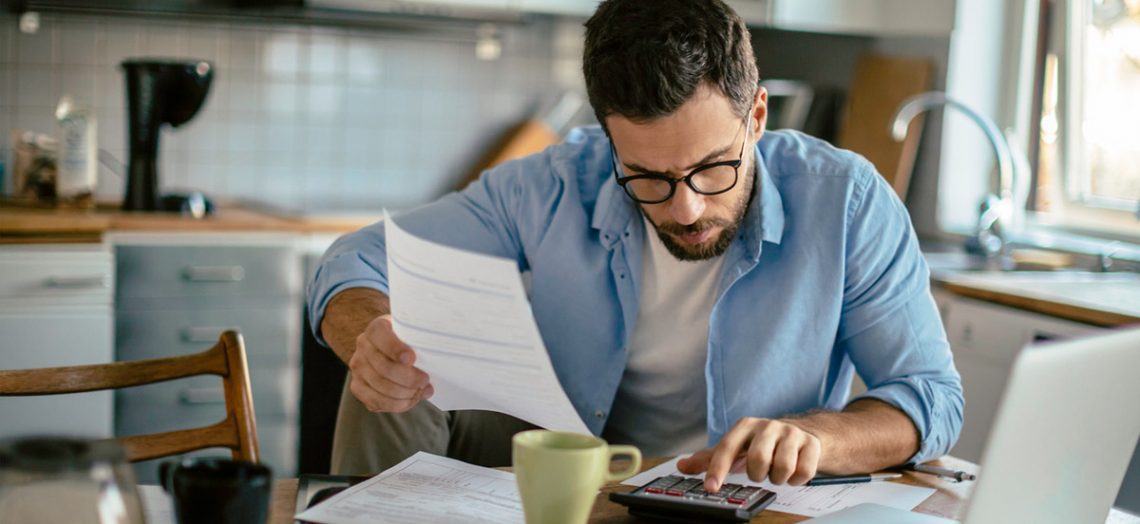 While more expensive than secured loans, personal loans can be game changers when used prudently at times of need. Sudden moving costs, high medical bills, runaway credit card balances, or expenditures that are more than you budgeted for them all can be eased with a single personal loan. Borrowed and repaid on schedule, a personal loan can help repair credit and ease financial burdens. With personal or signature loans currently available as low as 5.32% APR, it pays to see if one of the following 10 common uses for a personal loan is right for you:
1. Pay Medical/Dental Bills
Even if you have health insurance, it's easy to get sideswiped by emergency medical bills. A crown, orthodontics, gum surgery or root canal can gobble up savings in a hurry. Some policies won't cover elective surgeries or aftercare. A personal loan can pick up missed payments on an existing physicians account before it impacts your credit.
2. Consolidate Existing Debt
A 2015 Nerdwallet study found that the average household carries $15,762 in credit card debt, for a total of $733 billion nationwide. One of the most popular personal loan needs is to consolidate other loans to a single fixed-rate loan with a closed-end term. These can include outstanding debts for home repairs, used cars, payday loans, and credit cards. Which leads us to:
3. Retire High Interest Credit Cards
If you're over your head in high interest credit card debt, a personal or signature loan can keep the wolves away. While unsecured loans cost more than a home equity loan, their interest rates are going to be lower than those on plastic. Once the debt is refinanced, the consumer can decide to cut up the cards or, with a prudent view toward borrowing, keep them.
4. Pay for Home Improvements
A home equity loan or line of credit used for remodeling or possibly installing a swimming pool, is going to cost less than a personal loan. However, borrowers who need to make upgrades and have little home equity can finance improvements with a personal loan. Some repairs simply won't wait, like needing a new AC unit in the summer months. REALTOR® Magazine's Cost vs. Value Reports show which home remodeling, additions and improvements bring the greatest return on investment in terms of home value.
5. Improve Your Credit Score
Consolidating your debts can improve your credit score if you repay the personal loan on time for at least six months. If the personal loan pays off existing debt, be sure the account information is reported correctly to the three credit bureaus. Be sure old debts are charged off.
6. Pay for the Wedding
Even a modest wedding can include costs for a dress and wedding party attire, music, food, the venue, a videographer, and flowers. Pay for all or part of it with a personal loan without draining the bank account.
7. and for the Honeymoon
Whether it's the honeymoon or a trip of a lifetime, a trip to a resort or for a cruise to paradise is a hefty expenditure. Educational trips or guided safaris will cost several thousand dollars per person. Travel is one of the more customary uses for a personal loan.
8. Buy an RV, Motorcycle or Boat
A secured loan is the most popular way to finance a car, bike or RV. But individuals with no credit history or those lacking equity can use a personal loan to pay for their favorite on- and off-road fun. It may be the person's first loan and can be a good way to establish credit history.
9. Pay for Relocation Expenses
The cost of a sudden career transfer or new job in a different city can shock the savings account. A personal loan can finance an unexpected move, from packing crates, moving trucks, vehicle transport, and rental down payments.
10. Finance Funeral Costs
It's an unpopular, inevitable topic: paying for funeral expenses. A casket alone runs from $2,000-$12,000, according to the Federal Trade Commission. There are basic services fees, upfront cash for goods and services, and transport fees. Many people buy insurance to cover final costs, but families may need to pay all or part for the funeral and activities.