Can You Refinance a Personal Loan?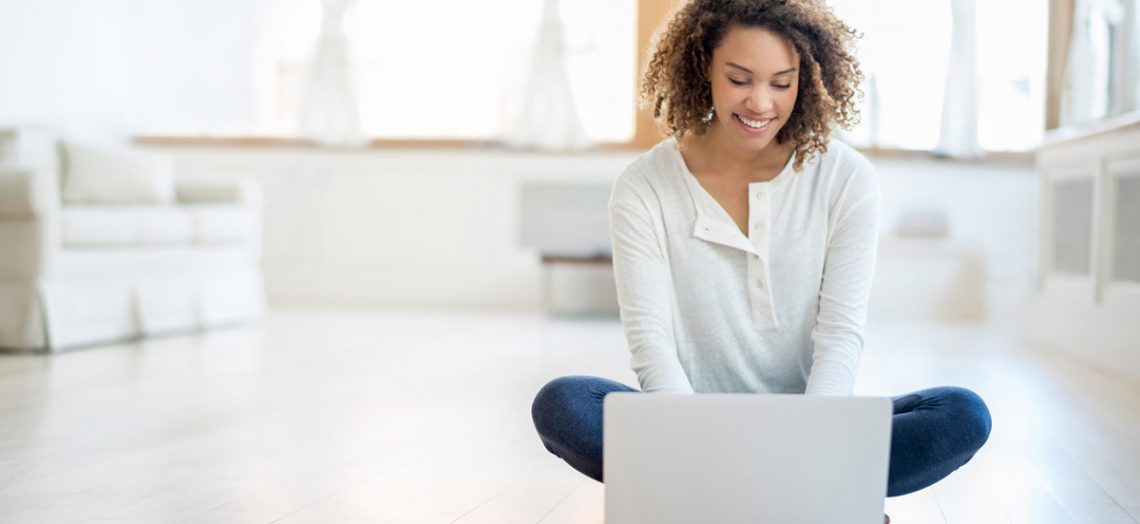 While personal loans can be a practical solution to consolidating debt or paying for a home improvement project, borrowers may be able to save even more money by refinancing during the life of the loan.
Refinancing a personal loan means that you pay off the old loan — ideally with a new one that has better terms, such as a lower fixed interest rate and lower fixed monthly payments. In essence, it's another method to consolidate debts. But rather than traditional debt consolidation, where you use a new personal loan to pay off multiple debts, you'd only be refinancing one existing personal loan.
"By consolidating, they are able to simplify their payments and have the convenience of just one payment, as opposed to needing to stay on top of a bunch of bills. Ideally, the payment will also be smaller," said Kim Wijkstrom, chief marketing officer at OneMain Financial,  a company that offers personal loans.  "This is where refinancing a personal loan may really help."
You can apply for a refi loan with your current lender or another. It's important to shop around to make sure you get the best deal possible. As with any refinancing effort, you should always do the math before signing on for a new loan. Getting a deal with a longer term may feel like it's yielding savings now, but it could result in you paying more in interest than you would on your original personal loan.
Let 's walk you through the personal loan refi process and help you figure out if it's the right move.
5 steps to refinancing a personal loan
Before you refinance your personal loan, you need to determine if doing so will benefit you financially.
1. Check your credit
When people look to refinance, they're often doing so because their credit has improved or interest rates have declined; they figure they'll be able to lock in a lower rate.
But in order to get the best terms on a new personal loan, you have to have strong credit.
Personal loan interest rates are greatly influenced by your credit score, and if your score has improved since you applied for your original loan, you may indeed qualify for a lower rate. You can check your crediting rating online through LendingTree. Be sure to review your credit report to make sure that there are no errors that are hurting your score.
Here's how lenders look at credit:
If your credit score is 740 or above, you have very good credit and lenders will offer you low rates and good terms on refinancing a personal loan.
Lenders consider a score between 679 and 739 to be "good," and lenders could still give a borrower with a credit score in this range a low interest rate.
If your score is as low as 580, there still may be lenders who will approve a loan for you. However, these kinds of loans come with strict terms and higher interest rates that may not be lower than the one on your existing loan. You also may need a cosigner who has good credit to get the loan approved. Here you can find an article on cosigners and their effect on your personal loan application.
If your credit score is not high enough to get a lower interest rate, you can improve it before applying. It will take a few months, but if you pay your bills on time and keep low balances on your credit cards, your score could go up.
2. Compare loan options
Lenders can offer different rates and terms, so by all means, shop around for the best refinancing deal. A solid place to start is LendingTree's personal loan tool, where you can fill out a short online form and have the potential to receive quotes from multiple lenders.
When you have a few offers on the table, it can't hurt to approach your current lender and try to see if it will match the lower rate. If not, you should feel free to accept one of the offers from the other lenders.
Some lenders want to talk with you first about whether refinancing a personal loan is the best choice.
At OneMain Financial, customers talk through why they need the loan and provide information about their financial situation, income, expenses and any appropriate collateral, such as a car, that could help secure the loan for a lower interest rate, Wijkstrom said.
"Once we've looked at their information and we've established they have sufficient income to meet their financial obligations, including whatever loans they are applying for, then we get to the decision of issuing the loan," he said. "It becomes an individual exercise for every customer."
3. Calculate refinancing costs
Before you approach lenders, some prep work helps. LendingTree's online refinance calculator will give you an idea of what loan terms you'll need in order to save money.
As with most loans, refinancing a personal loan can include fees and costs associated with originating a new package. In some cases, these costs can run so high that they cancel out the savings you'd get with better loan terms on a refinance. These costs can include application, processing and origination fees. Talk to your lender and read the fine print.
Remember, too: Fees vary from lender to lender and depend on the amount of the loan, and some fees may be negotiable. An origination fee, for example, could be as high as 8 percent at some lenders,  depending on your credit and loan amount.
Here's a breakdown of some potential refi costs:
Application fee: While not all lenders require this, be sure to ask if you'll be charged a one-time fee to fill out an application.
Origination fee: Some lenders do not charge origination fees, while others' base the fee on the amount and terms of the loan. As noted above, a recent analysis of origination fees at LendingTree's subsidiary, MagnifyMoney, showed that fees can range from zero to 8 percent of the loan amount.
Some lenders are willing to negotiate the   fee, while others may deduct it from your loan amount, which means you don't have to pay the fee upfront but will receive less money from your loan.
Early repayment fees: Most lenders don't charge a prepayment fee, which is an extra charge for paying off the loan early. However, there are those with some tricks up their sleeves: They want to make sure they maximize the interest they'll receive on the loan by structuring payments so that you pay more interest in the early years of the loan. This is called precomputed interest, and if you plan to pay off your loan early, it will be a bad deal for you.
Don't be afraid to ask lenders if they incorporate precomputed interest into personal loans. If they do, strongly consider looking elsewhere to refinance your personal loan.
Ongoing fees: Watch out for small fees that may add up over the life of the loan. For example, some lenders may charge a processing fee if you pay with a check that is returned, and others may charge a fee for late payments.
Loan insurance: If a lender tries to sell you loan insurance to cover a potential default, say no and walk away. Personal loans are unsecured, and you don't need insurance for your own loan.
4. Apply for the new loan
After you've found terms and an interest rate that will save you money, it's time to apply for the new loan. This process likely will be simpler if you get the loan from your personal lender. Otherwise, be prepared to fill out standard loan paperwork.
When you apply, you will be asked to provide some personal financial and employment documentation about your income, assets and debts. This could include:
Paystub
Most recent W-2
IRS Form 1040
If you apply online, you can scan these documents and upload them with your application. If you apply in person, have these documents in hand.
5. Pay off the old loan and make sure it's closed
As part of the application process, you will need to designate how you will receive the money. The lender may be willing to pay off the old personal loan directly. But in other instances, the new loan sum will be given directly to you and you will be responsible for paying off your old loan.
In either situation, it's imperative that you follow up and make sure that the old loan is paid off. If your new lender pays it off, you should receive confirmation that the transaction was completed. If you don't receive a confirmation letter, get in touch with your old and new lenders to check on the process. You also can confirm a loan payoff by checking your credit report, where it will be recorded.
How many times can you refinance a personal loan?
As long as you can be approved for new personal loans, you can refinance old personal loans by paying them off with a new loan. However, it's unlikely that you'll regularly be approved for lower interest rates and terms that would make frequent refinances financially beneficial.
Wijkstrom of OneMain Financial said that while hypothetically there is no limit to the number of times you can refinance a personal loan, if you are constantly refinancing, it can eliminate the benefit of savings through increased fees. That's another reason to use a refinance calculator before you make the jump.
Instead, strategically refinance by waiting until you qualify for an interest rate and terms that will save you money and allow you to pay off the debt quickly.
Dragging out repayment of debt, even if you can refinance multiple times for lower monthly payments, could wind up costing you more over time in fees and interest payments. Stay focused on paying back a personal loan refinance in a timely manner.
Does it make sense to refinance your personal loan?
Even if you can find a new personal loan for a lower interest rate, refinancing isn't always the best choice. It can be a good idea if you need to free up money in your budget for short-term needs, such as an unexpected new monthly expense, but refinancing could cost you more over the long haul.
It's key to talk to a financial counselor or use an online refinance calculator to determine whether refinancing your personal loan will save you money. A thorough financial analysis will look at the amount of each loan, compare interest rates and monthly payments and calculate your costs over the life of each loan.
You may find that it's wisest to focus on repaying your current personal loan rather than refinancing. In this case, with a disciplined budget and spending habits, you can pay off your personal loan on time and take one more step toward freedom from debt.
Finding the best rates
Interest rates for personal loan refinances change daily with market fluctuations. For the best rates, use LendingTree's online personal loan tool to get up to five personal loan offers within minutes.