5 Steps to an Easy Loan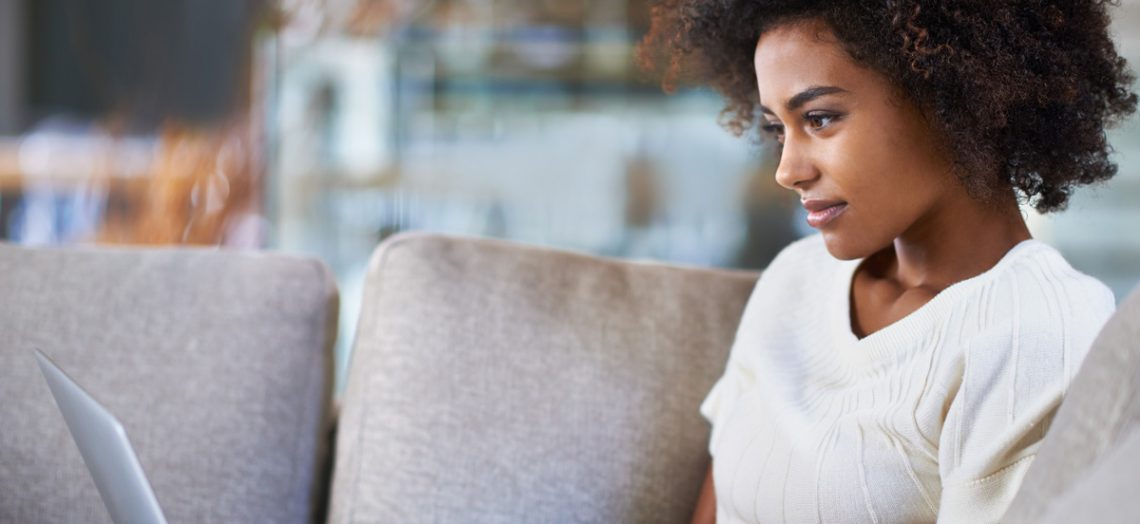 Thousands of people need access to cash quickly every day, yet they don't always know where to turn. The problem is, getting money in your bank account usually takes time.
While you can always apply for a loan at a bank or credit union, it takes several days to access your money. Signing up for a new credit card presents a similar problem; you can apply online and get approved today, but your card may not arrive in the mail for a week or even longer.
Fortunately, LendingTree offers a loan solution that takes the waiting out of the equation. With our online loan marketplace, you can qualify for easy loans from up to five lenders in minutes. Best of all, you may be able to access your new funds within 24 hours of approval.
Why LendingTree?
But, why get an easy loan? No matter why you need a loan, easy loans that can solve your cashflow problems in a matter of minutes. Check out these testimonials for some real-world reasons to use an easy loan:
"I borrowed a small loan to pay off a loan with almost 300% interest! I went from $300/month payment to $168/month payment. The transaction was as easy as 1-2-3. Money was in my checking account within 48 hours! Now I can clean up my credit. Thank you LendingTree!" – Lorelei
"After trying many different routes to consolidating credit card debt, I finally turned to LendingTree. Only wish I had done it sooner. The entire process was easy and straightforward and within a short period of time, the entire amount I requested was in my bank account. This is such a relief for me since I was able to pay off four different credit cards and now pay a much smaller amount each month. Thanks, LendingTree." – Paula
"I recently closed a personal loan that reduced my interest rate significantly and the experience was so positive I used LendingTree for re-financing my home as well. Great service." Darrell P.
5 Steps to Get an Easy Loan in Minutes
As you can see, easy loans offer solutions to the real-life money issues we all face. Not only can a personal loan help you consolidate debt, but it can help you downsize the amount of interest you're paying every month. Perhaps you have medical bills to pay off, or you want to remodel your kitchen or bath. Maybe you need the money for college or to repay a friend. Whatever the reason, LendingTree can help.
If you're in the market for a personal loan and don't have time to waste, the best thing you can do is begin the application process. Here are five steps to access easy loans in minutes.
Step 1: Visit the LendingTree loan marketplace
Head to LendingTree's personal loan marketplace to compare offers and find the best deal on your easy loan.
Before you get started, make sure you have an idea of how much money you need to borrow and how long you need to pay it back. Once you're ready, you can move onto step 2.
Step 2: Answer some basic loan questions
What is the purpose of your loan? What is your estimated credit rating? How much money do you want to borrow? These are questions you'll need to answer during the next step of this process.
Keep in mind that LendingTree offers easy loans between $1,000 and $35,000, and that your chances improve if you have good, or at least decent, credit. It also helps if you work full-time and have a steady, verifiable income.
Beyond these details, LendingTree needs to know if you own or rent your home, your email address, and the last four digits of your social security number.
Step 3: Compare loan offers
LendingTree will give you more than one quote right away. While each loan offer might look the same at first, it's important to note the differences if you want to get the best deal.
For starters, you should compare the annual percentage rate (APR) on each loan offer you receive. Since your APR represents the amount of interest you'll pay on your loan, it's important to pay close attention. In the meantime, you should also consider the repayment schedule you're offered. Will you need to make payments on your loan for 24 months or 60?
Step 4: Decide on a monthly payment you can afford
No matter what, it's crucial to pick a loan offer that actually works with your budget. For most people, this means selecting a loan with a repayment plan you can live with. Your monthly payment depends on an array of factors – how much you borrow, for example, along with your APR and how long your loan lasts.
LendingTree's personal loan calculator is a smart tool that can help you play around with some numbers as you decide. You might want to borrow $10,000 and qualify for an APR of 5.99%, for example. If you borrowed this amount for five years, your monthly payment would be $193.28. If you wanted to pay down your loan in two years, on the other hand, you could expect to pay $443.16 per month.
Step 5: Pick the best loan for your needs
Once you've compared loan offers from several lenders, you can proceed through the application process. If approved, you'll get access to your cash faster than you might think – in as little as 24 hours!
Final Thoughts
No matter the reason you need a personal loan, you shouldn't have to endure lines at the bank, awkward conversations, or long waits for your money. Fortunately, LendingTree makes easy loans simple with a seamless, online process that can put cash in your hands within 24 hours. It doesn't get any easier than that.