How to Finance a New AC Unit: What You Need to Know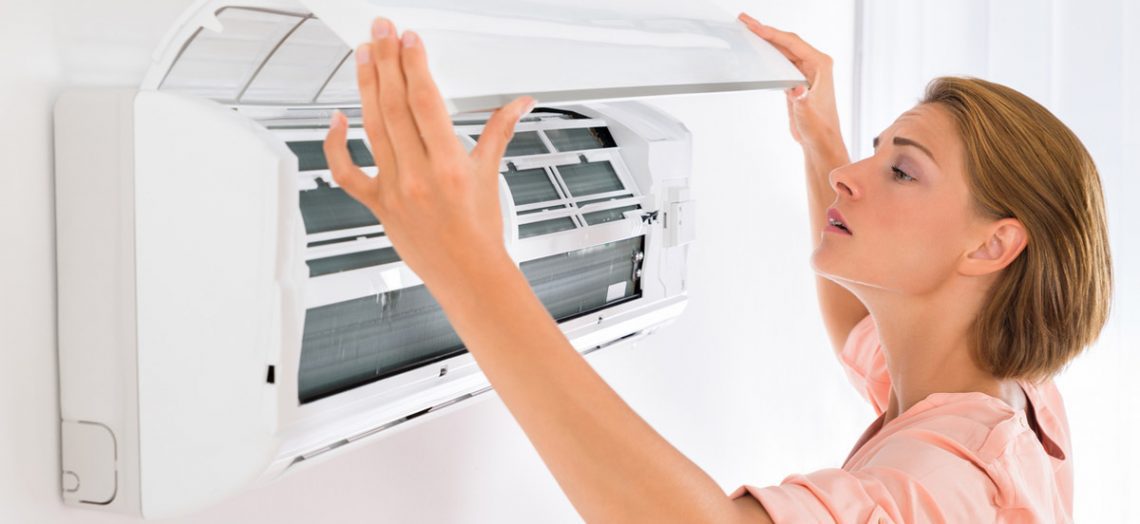 Installing a new air conditioning system is a major but necessary expense. While being miserable in the summer heat is no fun, it's important to know how to finance a new AC unit or system by comparing all options. Three common methods for paying for installation of your new air conditioning or HVAC system include credit cards, contractors' in-house financing and using a personal loan from a financial institution.
Credit Cards, Contractor Financing and Home Equity Options
Homeowners may have generous credit lines associated with credit cards, but using a credit card to fund your new AC unit can be costly and possibly detrimental to your credit scores. According to FICO, a major U.S. credit scoring company, amounts owed account for about 30 percent of your credit scores. . Depending on your credit standing, your credit cards may also carry higher interest rates than for a personal loan from your bank or other financial institution.
Contractors may offer financing for air conditioning equipment and installation costs. While this may be convenient, it's important to review the terms of the financing provided and compare the cost with other financing options. The Federal Trade Commission advises that financing home improvements can carry potential risks unless you've carefully reviewed interest rates, repayment terms and the "small print" for any financing you're considering. Most importantly, it's essential to know whether or not contractor financing puts a lien against your home. Failing to determine this can potentially lead to foreclosure and the loss of your home if you cannot repay your loan.
Home equity loans and lines of credit can provide financing for home improvements at lower rates than unsecured loan options, but it's important to weigh the advantages and disadvantages of tapping your home equity for goods and services that can be financed without mortgaging your home and reducing the "security cushion" provided by home equity.
How to Finance a New AC Unit with a Personal Loan
Banks and other financial institutions offer personal loans, also called signature loans, for a variety of purposes. The major advantage of personal loans is that they are not secured by your home or other collateral. You can buy and install your new air conditioner or HVAC system without using your home as collateral. When shopping for a personal loan, it's important to request and review several loan quotes as lender fees, loan terms and interest rates can vary. In general, a personal loan is made for a specific amount with a fixed interest rate and consistent installment payments. This works well for a one-time home improvement, such as installing new air conditioning. If you're considering installing air conditioning or HVAC as part of a major home renovation, a personal line of credit provides access to funds as needed up to your available credit limit. Personal credit lines typically carry variable interest rates and repayment terms; again, it's important to shop and compare multiple quotes for finding your best option.
Before making a final decision on how to finance a new ac unit, be sure to shop carefully for equipment and contractors. Installing environmentally friendly air conditioning equipment and comparing local contractors can also help you save in the near and longer term.