How to Qualify for Peer-to-Peer Loans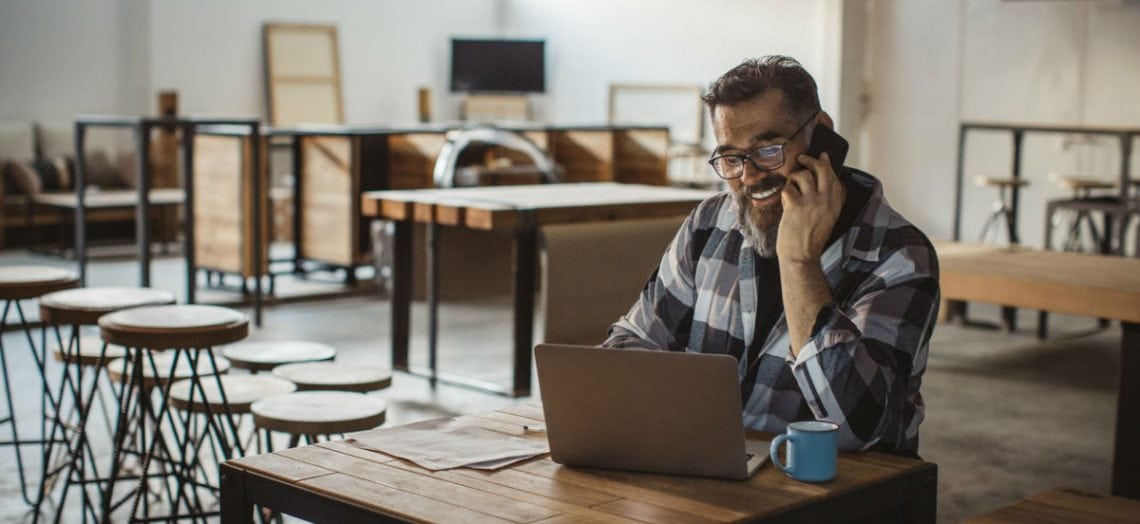 Whether you're looking to cover an emergency or fund a new purchase, the right loan can help when you don't have the cash to pay upfront for an expense. But without excellent credit and a steady stream of income, you may have a hard time getting approved for a loan by a traditional lender. You might find alternative lenders who are quick to approve you, but the loan offer will usually come with a hefty price tag.
Enter peer-to-peer (P2P) loans. These loans are typically easier to qualify for than a traditional loan. At the same time, they can offer more favorable rates and terms than those from predatory lenders. Your interest rate will depend on your credit score, and you're never guaranteed approval. If you think a peer-to-peer loan might be right for you, here's how you can qualify.
What is a peer-to-peer loan?
Peer-to-peer lenders connect borrowers with investors who want to earn returns through lending. By operating online and streamlining the lending process, peer-to-peer lenders can offer affordable, flexible loans to a wider range of consumers. Peer-to-peer loans range from $1,000 to $50,000, and loan terms typically range from three to five years.
The application process can be simple, and if you're approved, you'll receive a loan offer with your amount, term and interest rate. If you accept, your loan details will be listed on a marketplace where potential investors can choose to back your loan. Once your loan is funded, your money will be deposited to your bank account. With most peer-to-peer lenders, the process takes around one to two weeks.
Typical requirements for peer-to-peer loans
Some requirements are universal to peer-to-peer lenders. To qualify for a peer-to-peer loan, you must be:
A U.S. citizen or permanent resident
18 or older
A holder of a bank account where you can receive direct deposits
Also, while full borrower requirements will vary by lender, peer-to-peer lenders will likely consider the following when determining your eligibility:
Credit score
Income
Debt-to-income ratio
Credit history
Many peer-to-peer lenders require a credit score of at least 600 to receive approval, though some will go slightly lower than that. Upstart even accepts borrowers without a credit history. Others, such as Prosper and LendingClub, require that you have a lengthy credit history with multiple positive accounts and no recent bankruptcies or delinquent accounts. You'll also find it harder to get approved with a low debt-to-income ratio, as lenders like Prosper require a ratio below 50%.
Tips for qualifying for a peer-to-peer loan
If you're worried that you won't get approved for a peer-to-peer loan, there are ways to increase your chances of approval. Consider taking the following actions before applying for a loan.
Check your credit score
You should know your credit score before you apply for any type of financing to get a sense of for what you can qualify. You can check your credit score online, and it won't ding your score.
Pull your credit report
Your credit score won't show you a detailed report of your credit history. For that, you'll need to pull your credit report. You can do this for free once a year from each of the main credit reporting bureaus at AnnualCreditReport.com. This report will help you understand your credit score and how to improve it, and pulling it won't impact your score.
Dispute any inaccuracies on your credit report
As you comb through your credit report, you might see some negative marks, such as late payments or delinquent accounts. If you feel that any of these marks are inaccurate, don't hesitate to contact the three major credit bureaus — Experian, Equifax and TransUnion — to dispute them. If their investigation shows that a negative mark was inaccurate, it will be removed from your report, and you could see a significant increase in your credit score.
Pay off all late accounts
If you're dealing with past-due accounts, your chances of approval for any loan without predatory terms will be very low. Make the required payments on those accounts, including late fees. While a missed payment will remain on your credit report for seven years, its impact on your credit score will diminish over time.
Double down on your debt
Because your debt-to-income ratio is a determining factor in your loan application, paying off any existing debt you have can increase your chances of qualifying. If your debt load is already high compared to your income, it's probably unwise to borrow more money.
Seek a steady source of income
Lenders consider your income and employment because it indicates your ability to repay a loan. Most lenders want to see that you're either employed or have sufficient income from another source, although some will consider you if you have a job offer. Upstart, for example, considers those who are starting a full-time job within the next six months. If you don't have a stable source of monthly income, consider securing full-time employment before applying for a loan.
Wait for delinquencies to fall off your credit report
If you have any major delinquencies on your credit report, such as an account that was sent to collections or a prior bankruptcy, waiting for these to fall off your report will greatly increase your chances of approval. Most negative marks fall off your credit report seven years after the original delinquency, although Chapter 7 bankruptcy takes 10 years to fall off your report.
Ask to only borrow what you need
If you try to borrow more than you can afford, you'll find it hard to get approved. But even if you can afford it, never borrow more than you need. Debt is expensive, even when you qualify for lower interest rates.
Choose the right lender
Eligibility requirements vary by lender, so you'll want to do some research and choose the right one based on your financial situation. If you have excellent credit, finding lenders with the lowest rates will help you save money. If your credit history is less than perfect, looking for a lender who accepts applicants with your credit score will help you avoid applying for loans for which you don't qualify, which can drag down your credit score.
The bottom line
While loans can be a useful financial tool when used properly, debt should be a last resort that you turn to after you've already exhausted other options. Ask friends and family if they can lend you the money you need, or consider picking up a side gig or second job.
If you've already considered the alternatives and still find yourself in need of some extra cash, peer-to-peer loans can be an affordable way to get the money you need when traditional lenders don't approve you.