What Credit Score Do You Need for a Personal Loan?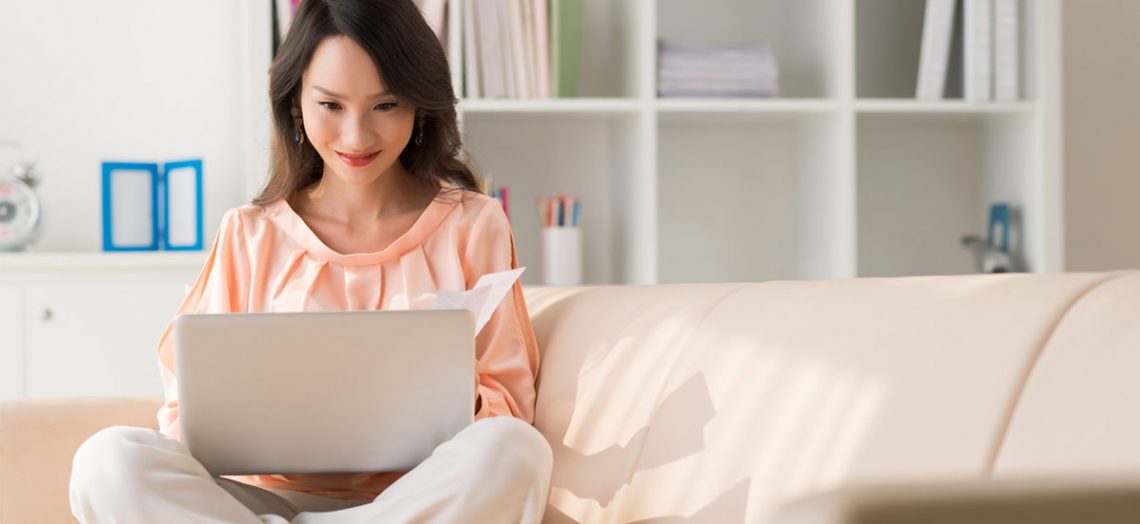 If you're looking for a personal loan (also called a signature loan or unsecured loan), you probably want to know what credit score you'll need to get approved. In addition, your personal loan credit score determines your interest rate, so you'll want to know what sort of rate your FICO will get you.
"No Credit Check" Personal Loans Are NOT Personal Loans
A quick search online turns up all kinds of lenders willing to make you a "personal loan" or "signature loan" with no credit check. Too bad they aren't really personal loans – they're title loans, payday loans and cash advances by any other name. They're very short-term loans with extremely high fees and interest rates – beware!
Real Personal Loan Interest Rates from LendingTree Lenders
Personal loan underwriting is extremely fast – a look at your personal loan credit score and a glance at your paycheck may be all that's required. Consequently, personal lenders rely more heavily on credit scores and grades than other lenders might, pretty much the way credit card companies do. And just like credit card interest rates, personal loan interest rates diverge quite a bit. LendingTree data shows that comsumers using the site in March 2015 received interest rate quotes ranging from 3.99 percent to 41.7 percent.
The table below shows average rates for different credit tiers of consumers who used the site. Median rates for the various credit tiers ranged between 8.18 and 30.02 percent.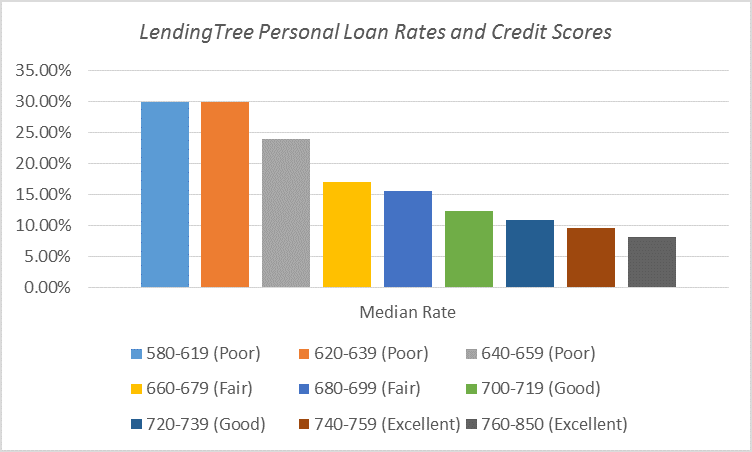 So how much is improving your credit score worth? Potentially, a lot. An average borrower in the lowest tier financing $10,000 for four years would pay $360.10 per month and pay $17,288.46 over the loan's term. An average borrower in the highest tier would pay just $244.98 per month and pay $11,758.80 over four years. And here are the numbers for all tiers:

The important thing for you to realize by looking at this chart is that even if you have bad credit, raising your score by 20-to-40 points, enough to get you out of the 30 percent range into the 24 percent range, can save you a lot of money. The average borrower in the above example shows that improving your credit score to 640 could save you about $1,800 on a four-year $10,000 loan.
While this article concentrates primarily on how your credit score affects the interest rate you might be offered, it's important to note that other factors influence the rate you pay. Longer repayment terms, for example, come with higher interest rates than shorter terms. If you're trying to minimize your interest expense, then, it makes sense to choose a loan with a shorter term as long as it has an affordable payment.
Another factor is the policies of individual lenders. For borrowers with 619 FICO scores, for example, lender offers range from 23 percent to 40.85 percent. So it definitely pays off to shop around and get quotes from several lenders.
The bottom line? There are many personal loans out there and rates and terms vary a great deal. Shop carefully and get a lot of interest rate quotes if you want the best loan for your credit grade.