The Complete Guide to Graduate Student Loans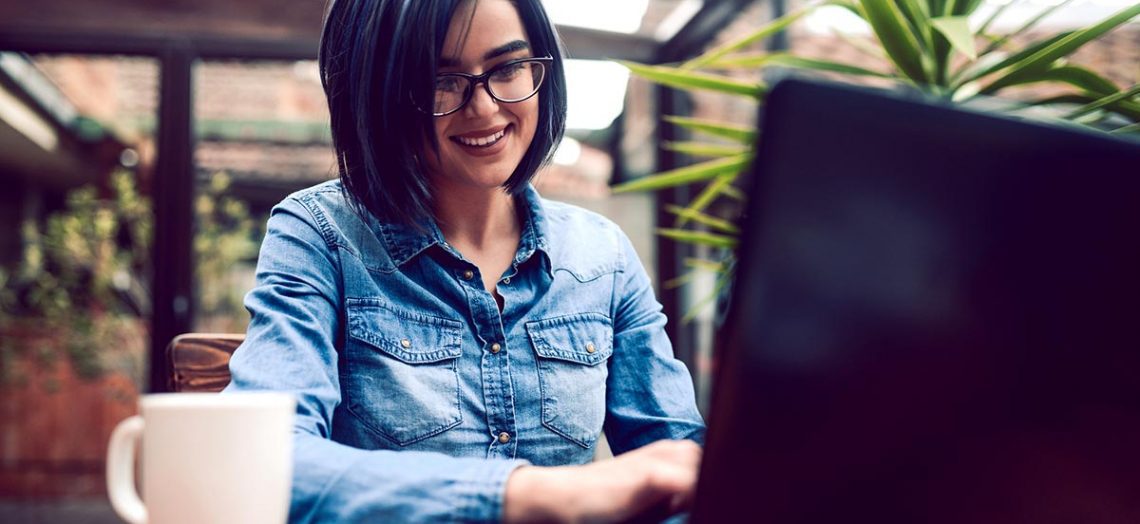 College is an expensive investment. For many students a higher education requires taking out student loans to finance said education. We often hear about undergraduate students and their struggles with student loans. Rarely discussed however are graduate student loans for those going back to earn an advanced degree. According to the National Center for Education Statistics, there were close to 3 million graduate students in 2014. If you're considering going back to school and need help financing the degree, here are some things to keep in mind when pursuing a graduate student loan.
What's Needed to Get Graduate Student Loans
If you used student loans to fund all or part of your undergraduate experience, you're likely a pro with the Free Application for Federal Student Aid (FAFSA). You will need to fill that out again to apply for graduate student loans. You fill it out much like you did when completing it for undergraduate loans with one critical difference – they don't ask for your parents' information.
It is important to remember the deadline to turn in the FAFSA. If you plan on attending school during the 2017 academic year, it must be turned in by June 30, 2017.
Graduate vs. Undergraduate Student Loans
It's a common assumption that graduate student loans operate much like undergraduate loans. They do share some similarities, such as needing to fill out the FAFSA to apply for aid, as well as both private and government-backed loans being available. That being said, there are a lot of differences to be aware of, such as:
You can borrow more federal money with a graduate student loan. You can currently borrow up to $20,500 per year for graduate student loans and even more if you're going to medical school. The current cap for an undergraduate student is $5,500 for subsidized Stafford loans.
Federal graduate loans carry a higher interest rate than do undergraduate loans. The interest rate for graduate loans is more than a full percent more than are undergraduate loans, starting at a 5.31% rate. You can plan on higher rates if you take a Direct PLUS loan.
Federal graduate student loans are not subsidized. This means that while you're in school, interest will begin to accrue. You may have had a subsidized loan for your undergraduate degree. That option is not available for graduate students, which means your balance will continue to grow as you go through school.
You may find more success in refinancing your graduate student loans. Many loan refinance companies look at repayment and job history – both of which may be more of a likelihood for graduate students.
There is no federal aid for low-income students for graduate school like there is with Pell Grants for undergraduate students. This may result in more debt for the graduate student.
You may find other slight differences between graduate and undergraduate student loans, but the above are the major differences to keep in mind.
Types of Student Loans for Graduate School
Private Loans for Graduate School
Grad students looking for financial assistance may find what they need through private lending institutions such as banks, credit unions, and other private lending institutions. And if you're a graduate student who's approaching or already at the limit for government loans, you may want to consider also applying for private student loans to help finance your studies.
It's important to understand that private loans may have limited consumer protections compared to government loans. For example, many private loans don't come with interest deferment or grace periods, and they also don't typically offer "forgiveness" options, in which repayment of some or all of a loan isn't required. In addition, loan repayment options are often not as flexible as government loan repayment programs.
So why choose a private loan to pay for graduate school? The cost. Private graduate loans offer significantly lower interest rates than federal loans, making them attractive for savvy consumers.
If you're thinking about a private loan to help fund your graduate studies, take time to shop around and compare rates and payment terms on graduate student loans before committing to one.
Sallie Mae Graduate Student Loans
Sallie Mae Loans are a form of private student loans available to both undergraduate and graduate students. Their Smart Option Student Loans for grad students offer a variety of flexible variable and fixed rate loans, often at a lower rate for qualified applicants than federal Grad PLUS loans. In addition, Sallie Mae Loans for grad studies offer three different repayment options. The financial aid offices of many schools often offers guidance for completing and submitting Sallie Mae grad loan applications.
Grad PLUS Loans
Federal PLUS loans help eligible graduate students pay for education expenses. Participating schools offer these loans through the U.S. Department of Education Direct Loan Program, which means the loans are offered by the government but administered by the schools. To qualify for a Grad PLUS loan, borrowers must have a satisfactory credit history. The maximum amount of the grad PLUS loan is the student's attendance cost (as determined by the school) less any other financial aid received.
A nice perk of Grad PLUS loans are the income-linked repayment program options available, such as Pay-As-You-Earn, Income-Based Repayment and Income-Contingent Repayment. Your career choice may also impact your repayment. If you take work in a public service position for at least ten years, your federal loan may be forgiven.
Stafford Loans For Graduate School
These popular low-interest government loans assist undergraduate and graduate students at accredited American colleges. Grad students may apply for a Direct Unsubsidized Loan under this program, and receive up to a maximum of $20,500 for each year of study. While Stafford Loans for graduate students aren't based on financial need, interest does accrue on the loan through all periods of study.
Currently the interest on Stafford Loans is a full percentage below the rat on Grad PLUS Loans. And if you enroll in an auto-debit payment when your Stafford loan begins the repayment phase, your interest rate drops even more.
Federal Perkins Loans For Graduate School
The Federal Perkins Loans Program offers loans to students with "exceptional financial need". As not all schools participate in this program, check with your Student Financial Aid Office to see if your school offers them, and if you'd qualify. With Perkins Loans, the school itself is the lender, and payments are made to your school. The loan amount per student depends on how much money is available, as well as your individual financial need.
If you're looking for a grad student loan, do your research and consider your private and federal loan options carefully. Your choice of career, income, and credit history may all play a part in your decision. And depending on where you live, don't forget to check out your state and municipal loan programs as well to find the best financing options for your situation.
Look for Options Outside of Student Loans
If you're contemplating graduate school and paying for it on your own, it's important to look beyond student loans. You may need to take out loans, but it is possible to pool together aid from multiple sources to finance your graduate education.
The first option to consider is tuition reimbursement if your employer offers it. You're more likely to be in a full-time job than when you were attending undergraduate school, so it makes sense to take advantage of it, if available.
Depending on your degree track you may also have access to different fellowships or scholarships, in addition to working for the school, to mitigate costs. Make sure to do your due diligence to find possible alternatives to help defray costs especially considering interest on loans will begin to accrue right away.
Bottom Line
Graduate student loans are often necessary to fund a professional degree. Make sure to go into them with your eyes open to avoid a nasty student loan payment once you graduate.