​College Ave Student Loan Refinancing Review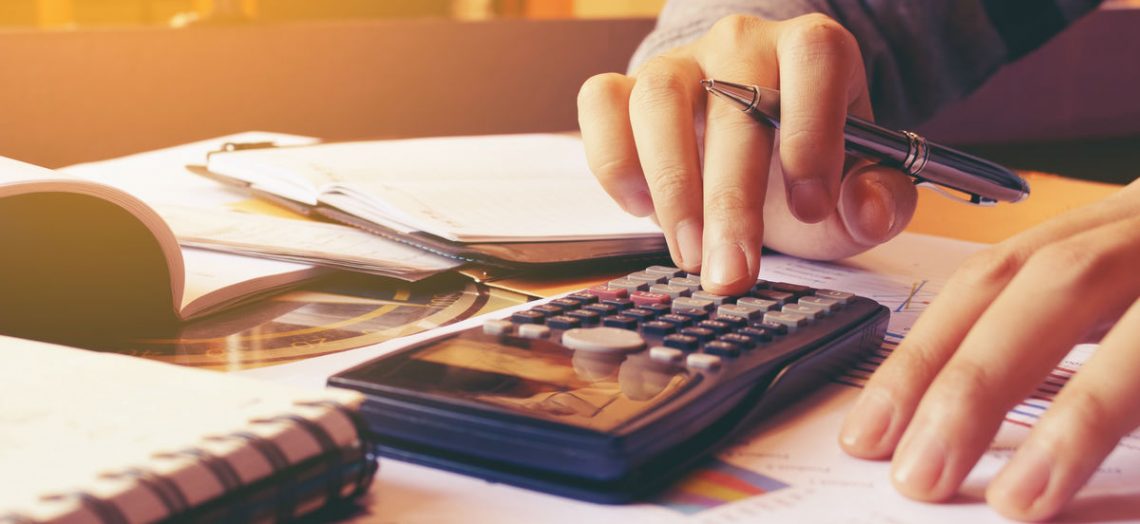 College Ave is a lender focused solely on student loans. You may refinance your existing private and federal student loans, or apply for a new private student loan to help pay for college. College Ave takes pride in offering payment options that help students get back on track with lower monthly payments, or save money with a lower interest rate and shorter term.
Many of the people working for College Ave have been a student, or parents of students, so they know what it's like and strive to make the student loan process as simple and uncomplicated as possible so you can worry about school, and not your loan.
A Quick Look at College Ave Student Loan Refinancing
Fixed APR range
3.50% – 8.00%
Variable APR range
3.00% – 7.50%
Loan terms offered
5 – 15 years
Min loan balance
$5k
Max loan balance
$150k (Undergraduate) and $250k (Graduate)
Interest Rates & Terms
With fixed rate loans from 3.50% to 8.00% APR and variable rate loans from 3.00% – 7.50% APR, College Avenue offers competitive student loan refinancing. Loan terms range from 5-15 years. Choosing a shorter term will reduce the amount of interest you pay on the loan, while choosing a longer term will reduce your monthly payment, but will mean paying more interest over the life of the loan.
Loan Payment Options
College Avenue student loans offer two loan repayment options:
Full principal and interest payments. When you start making full payments right away, you have the highest monthly payment amount, but you save the most money in the long run.
Interest only payments. This option gives you two years to pay just the interest on the loan. Overall, you spend more money on interest, but it gives you some time to adjust, with a lower overall monthly payment for two years.
Discounts
College Ave offers one discount:
Automatic Payment Discount: Receive a 0.25% reduction on your interest rate by signing up for automatic payments from a bank account.
How Much Can You Borrow With College Ave?
One of the advantages of a College Ave student loan refinance is their low minimum refinance amount. You may refinance as little as $5,000 with College Ave. The maximum amount a graduate or undergraduate may refinance is $150,000, while medical, dental, pharmacy, or veterinary students may refinance a maximum of $250,000.
Eligibility Requirements
You must meet the following requirements in order to be eligible to refinance your student loan with College Ave.
18 years or older
U.S. citizen or permanent resident
Graduate from a Title IV eligible undergraduate or graduate programs
Meet underwriting requirements, which include minimum credit score and income requirements.
Although College Ave won't release specifics on the underwriting requirements, they do offer a free credit pre-qualification tool to help you determine if your credit score qualifies, and what interest rates you may expect before you apply. Using this tool won't impact your credit score.
Advantages of Refinancing with College Ave
A quick process. The application process for College Ave is known to be a quick and easy three step process. They even claim that it only takes approximately 3 minutes to complete!
Multiple repayment options. College Ave offers a full payment option, as well as an interest-only repayment option for two years.
Automatic Payment Discount: Save 0.25% in interest when you sign up for automatic payments from a bank account.
Drawbacks of Refinancing with College Ave
Interest rates. College Ave's interest rates tend to be on the higher end in comparison to other student refinancing lenders. It's always smart to shop around for rates to ensure you find a lender that best fits your financial situation.
Connection to Navient: Navient is one of College Ave's 3rd-party servicers, so if you aim to move away from Navient you may find your loan being serviced by the same company.
Customer Service
College Avenue Student Loans has an A+ rating with the Better Business Bureau. College Avenue is fairly new to the LendingTree network, but other verified reviews demonstrate fast, smooth transactions with friendly customer service.
Is College Ave Right for You?
While College Ave offers some of the same advantages other banks do, if you're looking to pay off other expenses and debts, College Ave is one of the few banks to offer a 2-year interest only payment option to help lower payments for a time. This could help you get back on track before having to deal with a full student loan payment.
While College Ave may have connections to Navient, they are their own company with competitive interest rates, a 0.25% interest rate discount offer, and multiple repayment plans that can save you money while providing flexible terms. If you don't want the runaround and hassle associated with the complicated loan process of other banks, College Ave is a good choice.
Wondering how College Ave sizes up to other lenders in the student refinancing space? Check out this student loan refinance lender comparison table. The table allows you to multiple compare lenders in one place.
Ready to Apply?
College Ave offers a quick and easy online application where you may get approval as soon as you complete the application.
Gather your documents. This includes your pay stubs, monthly housing costs, school information, loan amount, loan billing statements, and loan amount.
Apply online. Submit your personal information, including contact information, Social Security number, and citizenship status, along with your school information, employer information, and income.
Soft offer. After submitting your information, you'll see a summary of the possible rates and fees available on the loan. This is not a loan offer, just an estimate. Once you say yes, College Ave will review your application and send you a specific loan offer.
Review. College Ave will review your loan application and may request additional information, like employment verification or tax returns.
Verify your terms and interest rate. Once your application is accepted, and your information verified, you'll receive a loan offer. Be sure to read the fine print, and make sure the loan term, interest rate, fees, and APR match your expectations.
Sign loan documents. Once you've verified all our loan information, electronically sign the loan documents to agree to the loan terms.
Disbursement. Once your loan gets funded, College Ave will pay off your existing student loan 3-4 weeks after you receive your final disclosure. Be sure to submit the correct account number and payment address to avoid delays. Continue making payments on your existing loan until you see the payoff posted to your account. Then you'll begin making payments to College Ave.
What You'll Need
S.S. Number.
Annual household income.
School Information.
Employment information.
Billing statements from the current loan, including total loan amount to refinance.