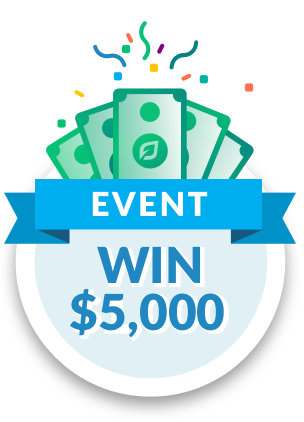 $5,000 Personal Loan Customer Appreciation Event
Automatically be entered by registering a new LendingTree account and closing on a personal loan.
Plus get a chance to win another $1,000 through our Link Your Accounts Sweepstakes.
$5,000 Personal Loan Customer Appreciate Event eligibility limited to new, completely registered LendingTree customer accounts. Subject to credit approval as determined by financing provider. No purchase necessary to enter or win. Not available in DE, FL, MI, and ND. See rules, terms, and conditions for complete details. Event open from Aug. 16, 2021 through Sept. 19, 2021.
Eligibility for Link Your Accounts Sweepstakes open to new and existing LendingTree Account holders. For more information on the $1,000 Link Your Accounts Sweepstakes, login in to your LendingTree Account and visit the Sweepstakes page.
Better rates. Better process.
LendingTree makes financing easy and transparent. We help you find immediate, personalized offers from trusted lenders across the nation. In minutes you can get rates and payments to compare, saving you both time and money. You can easily check customer reviews to have confidence in who to work with.
It's also quick to apply for your preferred offer, with some lenders offering as fast as same-day financing. Whether you're looking to consolidate existing debt, or finance a large expense, LendingTree is here to help.
Personalized offers in minutes
No impact to your credit score
Easy to apply and fast funding
Nationwide lender network
Customer-rated lender reviews
Data and privacy secured
Get Started
Find financing using LendingTree in 3 easy steps
SEARCH
Complete our secure online form. It only takes a few minutes and it's 100% free. You don't have to pay to see your results.
COMPARE
We'll match you with up to five lenders that fit your financial profile. You'll then get real offers to compare.
CHOOSE
Pick the lender and quote that fits your needs. The best rated lender? The best APR? The lowest monthly payment? Completely up to you.
Find Your Best Offer