3 reasons refinancing now still makes sense – for your home & bank account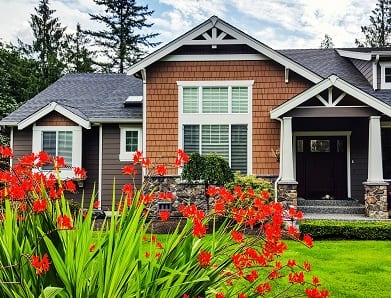 Need to lower monthly bills? Want to eliminate debt fast? Then, refinance your mortgage today
You may be thinking: "Wait, aren't rates rising? Is now really a good time to refinance?"
Yes and yes. Mortgage rates spent most of 2018 on the climb before unexpectedly dropping near the end of that year. And while rates have fallen so far in 2019, the Mortgage Bankers Association estimates they'll start a slow crawl upward as the year goes on.
That's why you should refinance now. Rates could change at any time. Take advantage of the current rate environment before you miss out on the benefits of getting a better mortgage, freeing up your budget and growing your savings.
Here are three reasons why refinancing your home loan still makes sense, even if rates rise.
You want money from your equity
A mortgage may be debt, but it's also a significant source of wealth. As you pay down your home loan, you build equity. And that equity can be turned into big money when you need it most.
A cash-out refinance lets you exchange your current mortgage for a better one and get out the difference between the two loans in cash.
Use that money however you like. Get a new roof. Send your kid to college. Pay off overdue medical bills. Wipe out your other debt. Whatever's lingering on your to-do list, a cash-out refinance could be the key to getting it done.
You want lower monthly payments
There's no way to spin it: paying for a mortgage is expensive. The median monthly mortgage payment in the U.S. was $1,578 at the end of 2018, according to a recent report from Realtor.com. Pair that with other financial obligations, such as utilities, childcare or the occasional date night, and paying off a home loan can place a huge strain on any buyer's budget.
Refinancing your mortgage may offer relief. Swap your existing mortgage for a new one with a better interest rate, and watch your payments drop! Add more flexibility in your monthly cash flow and stop making those hefty payments every 30 days.
You want a shorter loan term
About 90 percent of American borrowers chose to get a 30-year fixed-rate mortgage when shopping for a home in 2016, according to the most recent data available from Freddie Mac.
The reason is simple: Fixed-rate mortgages offer financial predictability. The rate you get is the rate you keep over the life of the loan, meaning your interest rate and monthly payments never change.
And that's great, so long as you're comfortable paying the same amount – no matter how big – for 30 years.  But what happens if, a few years in, your financial situation changes? What if you lose a job or get a higher paying one? Take in a parent? Have a child?
Suddenly, that attractive fixed payment isn't so attractive anymore, and neither is the idea of paying down a single source of debt over the next few decades. Here's the good news: You don't have to wait 30 years to pay off your mortgage.
Cut your loan term in half when you refinance your 30-year FRM to a 15-year one. You can potentially save thousands in interest over the life of your loan because you're eliminating 15 years of mortgage payments in one fell swoop.
Plus, refinancing to a shorter loan term now can spare you the burden of paying off a mortgage later. Enjoy retirement without worrying about affording house payments!
The bottom line
The benefits of refinancing are hard to beat. Visit LendingTree® to find lenders offering the most competitive rates on their marketplace. Choose the refinance loan that's best for you and rising rates or no, you still win.