Still the best place to work
Work at the company that thrives on the entrepreneur spirit, work life balance, collaborative environments, fantastic team offsites and product innovation…all with the kindest, most brilliant people on the planet.
We're hiring!
Think you got what it takes to join our squad? We'd love to talk.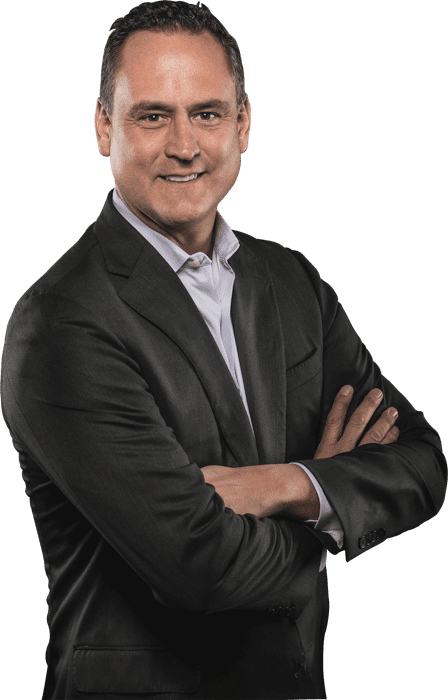 Meet the management
Doug Lebda
Company Founder and CEO
After experiencing the frustrations and complexities of getting his first mortgage, Doug envisioned a way to simplify the loan shopping process. Instead of physically going to multiple banks, customers could go to a website where the banks would compete for their business. That was 1996, and the website would become the one you're reading right now.
Some of the perks
We have all your basic benefits. But here are just a few perks that separate us from the rest.
Biannual cash bonus eligibility

We are not talking about a "participation ribbon" for showing up! We pay cash bonuses twice a year to all our employees when we hit our goals for a quarter.

In house gym & personal trainers

Who has time for a workout? We do, especially when our personal trainer offers classes – before, during and after work hours. We even have two workout rooms in the Charlotte office.

401(k) matching

While we'd love people to work here forever, you really should plan for the days after your retirement party. To help the Company will match 50% of your 401K contributions into our plan up to the first 6%.
Innovative work environment

This one should be obvious as you learn more about LendingTree. What other company includes the things we've listed in their recruiting site?

Unlimited vacation days

Yes, we are all adults here! This doesn't mean you can take off all the work days in months with an "r". It means we all know that we need to get our work done and keep our bosses happy, even while we take some time off work.

Daily catered lunch in Charlotte

What's better than the craft table at a movie shoot? OK that may be a bit of an oversell since you probably won't meet any movie stars at our lunches…but it's just $3!
People love working here
LendingTree is one of the top three places to work in Charlotte according to the Charlotte Business Journal (and our very happy employees).
Our company
About LendingTree
LendingTree is an online loan marketplace for various financial borrowing needs including mortgages, auto loans, small business loans, personal loans, credit cards, and more. We also offer comparison shopping services for autos, home improvement pros, and education programs. Together, these services serve as an ally for consumers who are looking to comparison shop among multiple businesses and professionals who will compete for their business.
All about Lenny
Lenny is our cute, cuddly, cynical, bitingly honest, ultra-confident, utterly shameless spokespuppet. Lenny has no problem saying what we all wish we could. And because he knows everything there is to know about LendingTree, he has plenty of ammunition to make banks really squirm.