If You're a Veteran, You May be Missing Out on Mortgage Benefits (Up to $41k)
The average veteran saves $41k in VA mortgage benefits over a lifetime. If you're a veteran you may want to check to make sure you are receiving the full value of your VA benefits to which you're entitled. Even if you already have a VA backed loan, you may be able to lower your interest rate. Browse offers today and claim your benefits.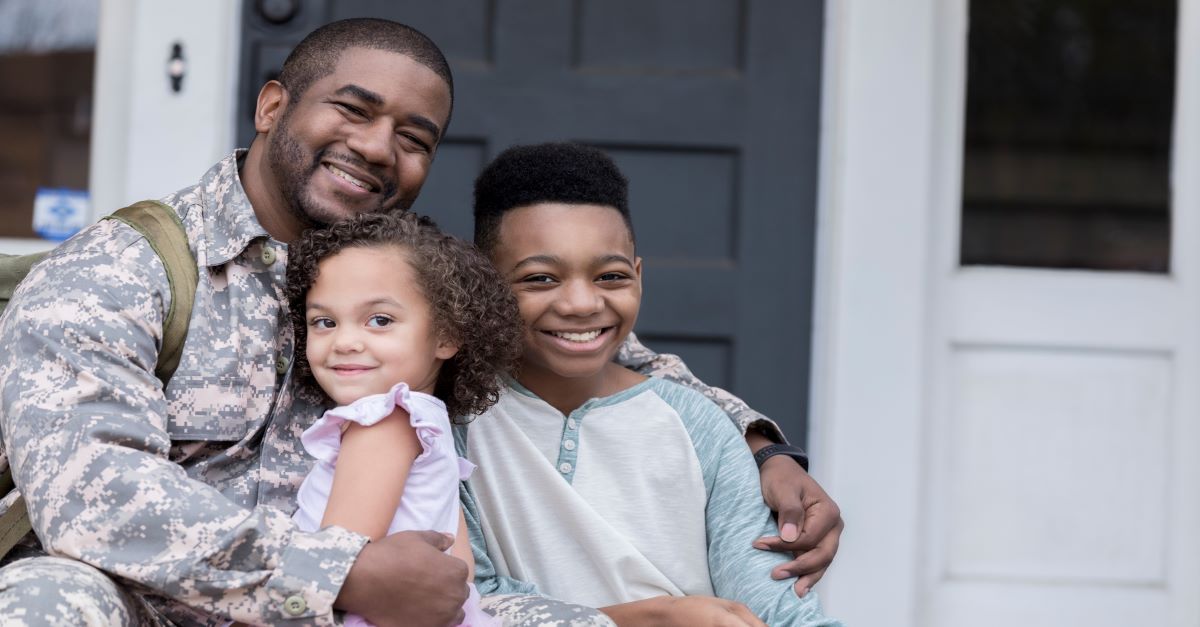 Already Have a VA Loan? You May Still be Eligible for a Lower Rate
Consider refinancing your home to take advantage of historically low interest rates. A minimal 0.5% reduction in interest can result in anywhere from $15k – $40k in savings over a lifetime. At LendingTree you can browse rates for free and get matched with up to five lenders.
You may be able to reduce your existing rate through a "Streamline Refinance" or IRRRL (Interest Rate Reduction Refinance Loan). Switching to a lower rate is easy.
No appraisal required
No out-of-pocket expenses
No certificate of eligibility
No credit underwriting required
No income verification
Have a Conventional Loan? You May Missing Out on Your Veterans Benefits
Veteran interest rates are historically lower than FHA and conventional mortgage loans. VA-loans also offer a variety of cost-saving perks. The average mortgage veteran savings is just over $41k. Remember, there's absolutely no cost to see if you are eligible. Claim your benefits today.

A VA Cash-Out Refinance makes it possible to move from a non-VA mortgage to a VA loan.
Receive up to 100% of your home's equity as cash back
Eliminate Your PMI Payment (Save up to $345/mo)
Completely replace your current mortgage
Minimal closing costs
This is a great option for veterans looking to reap the full rewards of the VA loan system. You may be able to find a lower interest rate and lower your monthly payment. A cash-out refinance can also be extremely useful for any veterans looking to access large amounts of cash quickly.
How Do I Qualify For a VA Cash-Out Refinance?
The Department of Veterans Affairs and lenders have a general guideline to qualify for a VA refinance.
A Credit score above 580
A debt-to-income ratio that is lower than 41%
Income and employment verification
Eligible military service history
Who is Eligible For a VA Loan?
To show that your military service meets mortgage requirements you must obtain a VA certificate of eligibility (COE). You may be eligible for a VA loan if you match one of the following criteria:
Served during WWII
You served for at least 90 days of active duty during wartime
You served for at least 181 days of active duty during peacetime
You have 6 years in the National Guard or Reserves
You are the spouse of service member who has died in the line of duty or as a result of a service-related disability
Keep in mind that even if you don't meet the general guidelines for a VA loan listed above you still may be eligible. Find out if you are eligible today.

What is an IRRRL?
An IRRRL, sometimes referred to as a "Streamline Refinance" is the US Department of Veterans Affairs' Interest Rate Reduction Refinance Loan. These loans are exclusively for Veterans that already have a VA backed loan. An IRRRL works to reduce interest rates by refinancing an existing VA loan. This is a great option for Veterans looking to reduce their monthly payment or refinance an adjustable-rate mortgage into a fixed-rate mortgage to stabilize their monthly payments. See if you can reduce your monthly payment today.