The Best Money Market Accounts
Why choose a money market account
Conservative savers find money market accounts attractive because they sometimes offer higher yields than other savings accounts and more liquidity than certificates of deposit. There are some downsides, of course: The interest rates are variable, the best money market accounts often have high minimum deposits, and there are limits to your liquidity.
If you've decided that a money market account is right for you or your business, shop around for a great rate. And take a look at the best personal, business, and jumbo money market accounts (by APY) below.
First, a quick note about money market account liquidity: Regulation D (Reg D) from the Federal Reserve Board limits money market account holders to six withdrawals per statement cycle on several transaction methods — financial institutions can charge fees, convert the account to a checking account or even close the account if you exceed the limit. All money market accounts are subject to the regulation, though fees vary by institution.
Personal Money Market Accounts
Bank/Institution
APY
Min to earn APY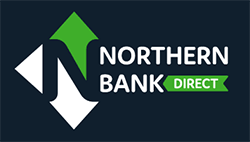 Northern Bank Direct
Money Market
Apply Now
on Northern Bank Direct's secure site
Business Money Market Accounts
Bank/Institution
APY
Min to earn APY

Premier Members Credit Union
Business Money Market Account
Apply Now
on Premier Members Credit Union's secure site
Don't confuse a money market account with a money market fund
A money market account is not the same as a money market fund and the two should not be confused. Money market accounts are insured by the FDIC or the NCUA. Investments in money market funds are not. The reason some people are willing to invest in money market funds is that they offer the potential for a higher return, but that comes with a higher risk of losses.