The Best Online Savings Accounts in April 2019
Making a switch to an online savings account could help you get a larger return on your savings. And if you're worried about online banking, don't be. In addition to showing you the online banks that offer the highest rates on your savings account, we'll show you how online banks compare with brick-and-mortar lenders.
Here's a hint: If you're comfortable with technology, you may love your online bank more than your current bank. Let's get started with how we chose the best online savings accounts, and then we'll provide a breakdown of the highest interest rates available today.
The 10 best online savings account rates
Bank/Institution
APY
Min to earn APY

Salem Five Direct
eOne Savings

DollarSavingsDirect
Dollar Savings Account

Bank7
High Rate Online Savings

PurePoint Financial
Online Savings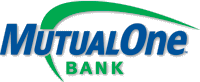 MutualOne Bank
Online Savings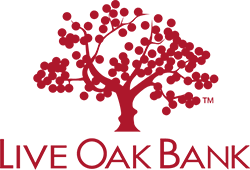 Live Oak Bank
Savings Account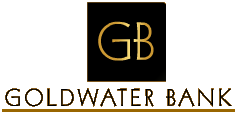 Goldwater Bank
Savings Plus Personal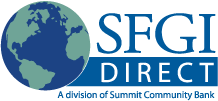 SFGI Direct
SFGI Direct Savings Account
We used data from DepositAccounts.com, a LendingTree company, to compare online savings account rates by annual percentage yield (APY). We excluded institutions with a health rating below a B, as well as credit unions with very restrictive membership requirements.
Next, we chose the 10 savings accounts with the highest APY. If two had the same APY, we broke the tie by choosing the one with the least rate fluctuation. In case that also resulted in a tie, the one with the lower minimum deposit won. (We consider the one with the lower minimum a better choice since it will be available to more people.) All products discussed on this page are insured by the Federal Deposit Insurance Corporation (FDIC).
If you feel comfortable banking online or using a mobile app to make deposits and transfers, you're probably going to like the convenience that online banks offer. You won't have to drive to the bank or stand in line waiting for a teller. If, on the other hand, you struggle with technology, or you like talking with your banker in person, you may have some difficulties making the leap.
When it comes to choosing the right account for you, there are many things to consider. Although comparing interest rates is an important part of choosing a savings account, don't forget these things as well:
Minimum balance requirements. Minimum balance requirements are important to consider. Depending on how much you have to invest, you may be able to get a much higher interest rate by going with a bank with a higher minimum deposit.
Monthly service fees. If you're only investing a small amount, the interest you earn may not be enough to cover a monthly service fee, even if it's only $4. If a bank is charging a monthly service fee, there had better be a good reason to choose that bank and pay it, otherwise there's likely a comparable choice that doesn't charge a fee.
Other fees. Be aware of other fees like overdraft, account inactivity and returned-item fees. These are common across all banks, but you'll want to be aware of how much each fee is, and make sure you avoid them.
Online and mobile banking options. Most of the banks offering the highest rates in today's market are internet-only banks. This means you won't be able to walk into a branch to do your banking. Make sure you feel comfortable with the bank's online and mobile banking options.
Customer service hours. If having access to customer service is important to you, choose a bank with a wide range of hours to meet your needs. Some banks only offer weekday support. If you foresee needing assistance on a weekend, you'll want to choose a bank that offers that option.
ATM and shared ATM locations. Some savings accounts will provide you with an ATM card to access your money. Look on the bank's website for ATMs near you and be sure to check if there are any fees for using these ATMs.
Other terms and conditions. Be sure to read the fine print for any other terms and conditions that may make your savings account less than perfect.
Online banks don't have the same operating costs that brick-and-mortar banks have. Consequently, many internet-only banks make it part of their mission to provide higher interest rates for their customers. That's why you'll see many of the best savings accounts are offered by internet-only banks.
In addition, many online banks invest in sophisticated apps and online banking options to make accessing and managing your money easy. For example, you may be able to simply take a picture of a check in order to make a deposit. In this regard, there isn't much need for using a physical banker and many people enjoy not having to drive to a physical bank in order to make deposits or other transactions.
Still, some may find this experience a little less personal or even difficult when technology malfunctions.
Online banks may have agreements with physical ATM locations so you may use these ATMs (potentially at no cost) to access your money. These shared ATM locations will usually be listed on the bank's website. In addition, some internet-only banks offer to reimburse a certain amount of ATM fees, which will allow you to use any ATM that's convenient. Be sure to check with your bank for ATM locations and fees before you access your account using an ATM.
Another way to access your money with an online savings account is by linking an external account to your online savings account. In this case, you'll be able to keep your brick-and-mortar account and transfer money from your online account to it. Be sure to ask your bank if this is an available option.
In addition to online banks, another popular option is credit unions. Credit unions hold the same philosophy as internet-only banks in regard to providing customers with the highest return on their investment. In addition, credit unions offer shared banking, where you're able to do your banking at a credit union near you as if it were your financial institution, but keep your accounts with the other credit union, which may be in another state.
In order to attract new customers (and money), banks will often offer special, limited-time interest rates that are much higher than competing bank rates. If you have the money available, these special offers can help you to earn more money, but be sure to ask what the regular rate will be once the promotion ends.
The Federal Open Market Committee holds eight meetings throughout the year to determine if interest rates should be adjusted based on economic conditions. Financial institutions have the option to make an adjustment to their savings account rates if the Federal Open Market Committee makes an adjustment, but this doesn't always happen quickly.