VA Loan Closing Costs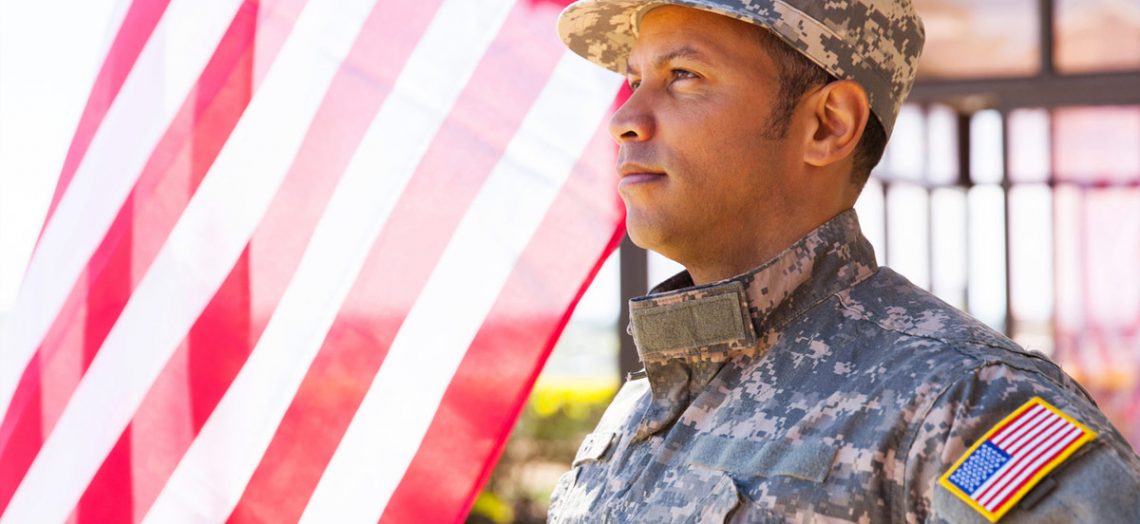 VA loans are designed to allow military veterans, active service members, and eligible family to buy a house easily. The VA loan program helps borrowers secure loans with better terms, including no requirement for a down payment. This means borrowers can finance 100 percent of their loan without having to pay mortgage insurance or penalties for prepayment. However, this doesn't mean that VA loans are without cost. Borrowers need to calculate VA loan closing costs when deciding whether they are in a financial position to buy a house with a VA loan.
While VA loans are backed by the U.S. Department of Veteran Affairs, the loans are secured through local mortgage lenders who have their own rules for VA loan closing costs. Local lenders set their own interest rates, closing costs, and discount points.
Before borrowers approach lenders about VA loans, they should be aware of common rules for VA closing costs.
VA Loan Closing Costs That Can Be Charged to Veterans
The U.S. Department of Veteran Affairs guarantees the VA loan program. They offset the costs to taxpayers by assessing fees on all VA loans, which are called VA funding fees. Borrowers usually opt to finance these VA closing costs rather than pay them in cash at closing. Some borrowers can even receive a refund of the fee depending on their circumstance.
The VA funding fee is primarily determined by the amount of a borrower's down payment. This fee can also vary depending on whether it's the borrowers first use of the VA loan benefit, the borrower's military category, and the type of loan service the borrower receives. The fees can be added to the loan amount, but they do not affect how much money the borrower needs to provide to close the loan. For example, if a borrower buys a $200,000 house and finances the entire loan, the funding fee will be 2.15 percent, or $4,300. The basic VA funding fee is 2.15 percent, but it can be reduced to 1.5 percent with a 5 percent down payment and 1.25 percent with a 10 percent down payment.
There are a few exceptions to the VA funding fee. Borrowers usually do not have to pay the fee if:
They receive compensation from the VA for a disability connected to their time in service.
They are a surviving spouse of a service member who died in military service or from a disability related to service.
They would be entitled to compensation for a disability related to their military service if they were not receiving retirement or active-duty pay.
If you do pay the funding fee, and you're eligible for an exemption, the VA will refund what you paid towards the fee.
Origination and Administrative Costs
Another fee associated with VA loan closing costs is a 1 percent origination fee. This is designed to fully compensate the lender for any processing and underwriting costs. For a $200,000 house, this fee would be $2,000.
Lenders can charge a flat 1-percent fee or itemize fees, as long as they don't exceed 1 percent of the cost of the house. Administrative fees can be charged for document preparation, loan closing, notary services, tax services, application and processing, delivery and wire, marketing, and trustee's services.
Miscellaneous Costs
Borrowers also can be charged for a credit report, which costs between $50 and $65 and is collected as soon as the borrower applies for a loan. An appraisal fee, which averages between $400 and $450 for a single-family house, is charged to determine the value of the property and is used to determine the maximum amount the can be borrowed without a down payment. This fee is non-refundable, even if the loan doesn't close, and is due when the appraisal is completed.
Title insurance covers a policy that a title company issues after conducting a title search and determining that there are no outstanding liens against the property. This fee varies based on the amount of the loan and regional insurance rates, but it usually ranges between $600 and $800.
A recording fee, which averages between $20 and $75, covers recording the borrower's deed in county records.
Fees That Sellers Can Be Asked to Pay
Many fees associated with VA loan closing costs can be negotiated with sellers, who may be willing to pay some or all of the fees to expedite the sale of the home. Once borrowers receive a loan estimate, which a lender must provide three business days after receiving a full loan application, they will have a good understanding of the costs associated with the purchase of the home and can begin discussions with the seller.
There is no limit on how much of a borrowers' VA loan closing costs a seller can pay, and the amount will depend on how well the buyer can negotiate. Sellers are not required to pay any VA closing costs and they may be unwilling to negotiate when housing markets are hot. However, sellers frequently will pay most or all closing costs for VA borrowers, including local and county taxes, recording fees, and VA appraisal fees.
Here are some costs that borrowers can approach sellers about paying:
Discount points: These points represent a one-time fee at closing that can lower the interest rate on the loan from the current market rate. Borrowers can reasonably expect to negotiate with sellers for up to 2 discount points, which means the loan's interest rate would be lowered by 2 percent.
Concessions: The seller can be asked to pay up to 4 percent of the amount of the loan in "concessions," which can include prepaid finance charges or liens against the borrower.
VA Loan Closing Costs Veterans Don't Have to Worry About Paying
Traditional loans require a 20 percent down payment to avoid mortgage insurance. Borrowers who put down a lesser amount are required to pay mortgage insurance that could increase monthly payments by several hundred dollars.
Here are other closing costs the VA does not allow military borrowers to pay:
Termite inspection fees: Sellers are required to pay this fee in all but nine states. Borrowers may only be required to pay it if the loan is being refinanced.
Brokerage fees, commissions, or "buyer broker" fees.
Notary fees, lender document fees, or transaction coordinator fees.
How to Minimize VA Loan Closing Costs
For VA borrowers on a tight budget, VA closing costs can make or break a home purchase. Here are some ways that borrowers can proactively manage closing costs to ensure that their loan application is affordable and successful.
Get advice before negotiating with the seller. One of the biggest benefits of VA loans is that sellers can pay all of the closing costs. Sellers have the right to refuse, however, so buyers should be savvy in their negotiations. Lenders and real estate agents can provide helpful advice about how to negotiate and restructure your offer to make paying VA loan closing costs more appealing to a seller. For example, a borrower paying $125,000 for a house may pay $4,000 in closing costs. A seller who accepts this offer may be willing to pay the VA closing costs in full for a $129,000 offer instead. The buyer then rolls the closing costs into the loan and does not have to provide cash at closing for the costs.
Ask family and friends. Military borrowers may find that family members or close friends may be willing to cover their VA loan closing costs as a gift. It could be worth asking.
Ask your lender. Lenders may agree to cover the closing costs if you agree to a slightly higher interest rate on the loan.
Save in advance. Even if a seller pays all of the VA loan closing costs, veteran borrowers will still need some cash to pay fees during the purchasing process.
The VA loan program can be extremely helpful for military personnel, both assisting them in buying a house and staying in it. With some advance research, personal savings, and help from skillful lenders and real estate agents, borrowers can benefit from minimal VA loan closing costs and purchase a home with little money out-of-pocket.