VA Loan Closing Costs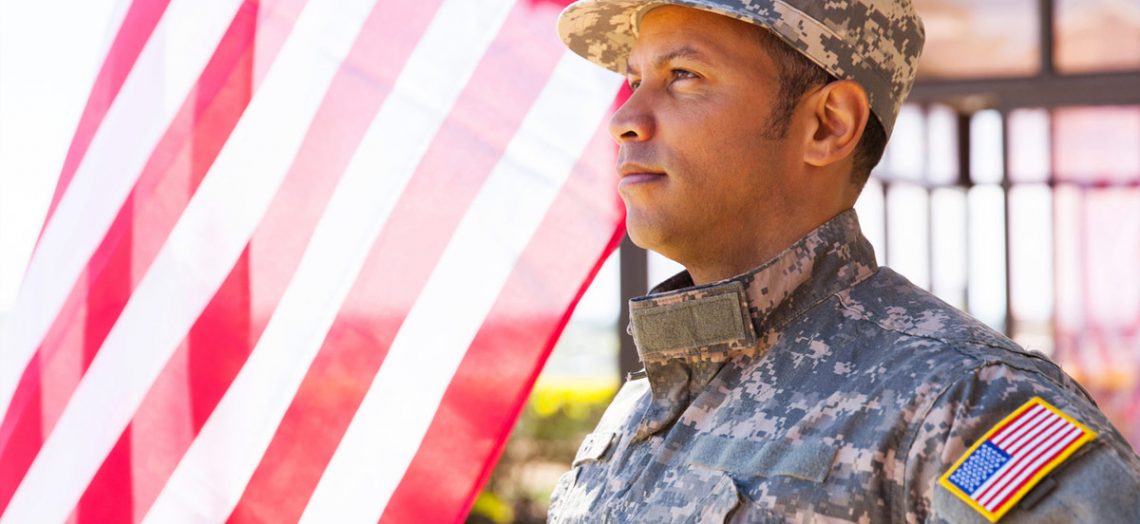 Among the benefits to serving the country as a member of the military is access to a mortgage backed by the U.S. Department of Veterans Affairs.
VA loans are designed to help servicemembers and veterans become homeowners. The VA guarantees a portion of the loan, which enables lenders to provide borrowers with more favorable terms, including low or no down payment, more flexible eligibility requirements and lower interest rates.
While a VA loan may lower the barriers for eligible, aspiring homeowners, one remaining hurdle is closing costs. Closing costs are the fees paid to the lender and other third parties in exchange for facilitating the home purchase. The amount you pay depends on several factors, including the price of your home, the lender's requirements and the location of the property. In this guide, we'll help you understand the closing costs for a VA loan, how to budget for them and what you can do to reduce the amount you'll pay.
What are the closing costs for a VA loan?
VA loans are not offered directly by the U.S. Department of Veterans Affairs. Instead, they're provided by VA-approved lenders, such as banks and mortgage companies. Because VA loans are offered by private lenders rather than the VA itself, and because each state has its own rules and regulations surrounding real estate transactions, the type and amount of fees you'll pay can vary.
The good news is VA rules limit the amount you can be charged for closing costs.
Funding fee
Most VA loan borrowers must pay a funding fee. The funding fee varies based on the type of loan, the borrower's military category and whether the borrower makes a down payment. Funding fees typically run from 1.25% to 3.3% of the loan amount.
Borrowers do not have to pay the fee if they are:
A veteran receiving VA compensation for a service-connected disability, or
A veteran entitled to receive compensation for a service-connected disability if they did not receive retirement or active duty pay, or
A surviving spouse of a veteran who died in service or from a service-connected disability.
Borrowers can finance the funding fee into their loan amount, but the other closing costs must be paid out of pocket at closing.
Loan origination fee
Anthony Powell, chief operations officer at AAFMAA Mortgage Services, said one set fee that all VA lenders can charge is a loan origination fee of up to 1% of the loan amount. This fee is meant to cover the administrative costs of processing your loan. So if the lender charges a loan origination fee, they cannot separately charge:
application and processing fees
document preparation fees
loan closing and settlement fees
notary fees
interest rate lock-in fees
tax service fees
commitment or marketing fees
trustee's fees or charges
Other VA loan fees to consider
Fee
Description
Average Amount
Appraisal fee
An appraisal fee is paid to a professional appraiser who gives the lender an estimate of the home's market value.
The maximum allowable appraisal fee varies by state.
Attorney fee
Some states require that an attorney prepares and reviews all closing documents to ensure the interests of the buyer and/or lender are properly represented.
Attorney fees are state-specific and can vary.
Credit report
There is typically a fee for the lender to access your credit information. The lender may pass this fee on to the borrower.
The credit report expense cannot exceed $100.
Discount points
This is an upfront fee paid to the lender in exchange for a lower interest rate.
Up to 2% of the loan amount
Flood determination
This fee is paid to a third party to determine whether the property is located in a flood zone. If your property is located in a flood zone, your lender may require that you purchase flood insurance in addition to homeowners insurance.
Typically $15 to $25
Home warranty fee
If you purchase a home warranty on the property, the annual premium is included in your closing costs.
Average cost ranges from $350 to $600, although enhanced coverages can drive the cost higher.
Homeowners association (HOA) fees
If the home you buy is located within a homeowners association, the association may charge a fee to cover the property manager's time and documentation requirements for distributing the community's rules and regulations to the new homeowner. A portion of the HOA dues may be paid at closing, as well.
Varies
Hazard insurance
The premium for homeowners insurance is typically paid in full at closing.
Varies depending on location, size, age and construction of the home.
Inspection fees
Inspection fees are paid to professionals who tell you whether the home you want to buy is in good condition and whether the property needs expensive repairs that may not be evident to the untrained eye. There may be a separate pest inspection to check for termites and other infestations.
Typical range is $300 to $500 but can vary based on the region, size and age of the house and the scope of services provided.
Land survey
Lenders may require a property survey to determine the boundaries of your property, and whether there are any encroachments or easements you should be aware of.
Can run anywhere from $200 to $1,000 depending on property's history, size and location.
Prepaid interest
If you close on your loan in the middle of the month, the lender collects interest on the loan from the closing date until the end of the month.
Varies depending on mortgage amount and rate.
Property taxes
Six months of property taxes are typically paid at closing.
Varies depending on property tax rates in your area.
Recording fee
State and local governments may charge a fee to record your deed and other mortgage documents.
Typically ranges from $20 to $75.
Title insurance
Provides protection in case someone later sues and says they have a claim against your home, either for a previous owner's delinquent property taxes or contractors who were not paid for work done on the property.
Averages from $600 to $800, but may be higher depending on your loan amount and insurance rates in your area.
Title search
Paid to the title company for searching public records of the property you are purchasing.
$150 to $300. May be included in the cost of title insurance.
Budgeting for VA loan closing costs
As you can see from the cost estimates above, your closing costs are determined by many factors, including your military category, the amount of the loan and the state in which you purchase the property.
You can get an idea of the closing costs you'll need to come up with by using a mortgage closing cost calculator, like this one offered by Navy Federal Credit Union.
But keep in mind that some costs may be negotiable. That means you may be able to shop around for the lowest price on some VA loan fees. The key is knowing which ones are negotiable and which costs aren't.
When you apply for a loan, your lender is required to provide a loan estimate providing details of the estimated loan amount, interest rate, projected payments and closing costs. Page 2 of the Loan Estimate breaks down which services you can shop around for and which are set.
For example, you may be able to shop around to get a lower cost inspection fee, but not the credit report fee. Take a close look at the charges included in your loan estimate and consider whether you can save money.
How to reduce closing costs
Negotiating an inspection fee down by a couple hundred dollars will save you money, but when you're looking at buying a home that costs several hundred thousand dollars, that's a small percentage of the amount you'll pay for the home.
Fortunately, there are several ways you can save even more on closing costs.
Location
The city and state in which you buy your home have a big impact on the total closing costs you'll pay. Your location impacts:
Price of the home. Many closing costs are calculated as a percentage of the home's purchase price, so buying a home in a less expensive area can lower your closing costs.
Property taxes. Many states require you to prepay six months of property taxes at closing, so buying a home in an area with high property tax rates will increase your closing costs. Take a look at the Tax Foundation's list of property tax rates by state to see where you stand.
Local laws. Some states require an attorney to handle closings rather than a title or escrow company. This could result in higher legal fees at closing.
Real estate transfer taxes. State and local government entities impose transfer taxes whenever a property changes hands. These taxes can vary widely by locale. The National Conference of State Legislatures publishes a list of real estate transfer taxes by state.
Talk to your lender or review your loan estimate to get an idea of the closing costs in your area. If your location is flexible, you could save thousands of dollars by buying in a neighboring state or county.
Shop around
VA loans are available from many different lenders, and rates and fees will vary among them. Compare shop with several lenders to ensure you're getting the best deal.
Take a look at the loan estimate provided by each lender and the costs you can shop around for listed on page 2. Lenders estimate amounts for things like homeowners insurance, attorney fees, inspection fees, surveys and title insurance, but you may be able to shop around and lower these costs, as well.
Or, save time and simply ask your lender to remove certain fees. "Don't be afraid to ask your lender if certain fees can be waived," Powell said.
Get the seller to pay closing costs
Many loans allow sellers to contribute a percentage of the sales price to the buyer as a closing costs credit. Some lenders have restrictions on how much the seller can credit to the buyer at closing, but VA loans allow a seller to pay all of the closing costs for the buyer. With no down payment and all closing costs paid by the seller, this means a buyer who is short on cash can get into a home with no money out of pocket.
But keep in mind that sellers are not always willing to cover closing costs, especially in a strong housing market when they may receive several competing offers for the same home. If you don't have the budget to cover closing costs but can handle a slightly higher monthly payment, you might have to sweeten your offer.
For example, say the seller is asking $250,000 for the home, and your estimated closing costs are $5,000. You may be able to offer the seller $255,000 for the house, but ask them to cover $5,000 in closing costs. With this offer, the seller nets the same amount on the sale, but your closing costs will be covered. The catch is that the home will have to appraise for the higher amount. If the appraisal comes back at $250,000, that is the most the bank will be willing to lend.
Bottom line
Closing costs on a VA loan are indeed different from those charged by other types of loans. If you have questions about who pays for what, which costs can be paid by the seller or whether certain fees can be negotiated or avoided entirely, talk to your lender. VA loans exist to help military veterans become homeowners, and the lenders that offer them should be able to explain all fees and help you get comfortable with the loan you're about to take out. So be sure to take advantage of their expertise – that's part of what your closing costs are paying for.