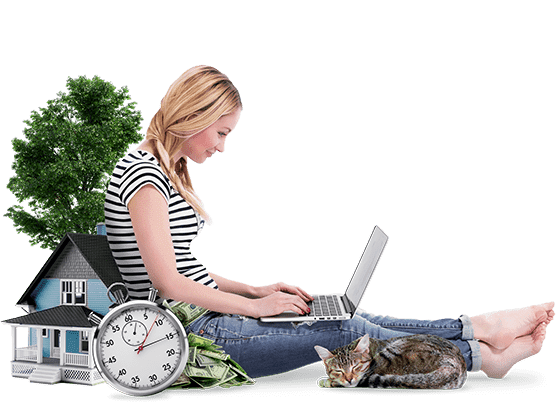 Do you have the best refinance rate?
Whether you want to lower your monthly mortgage payments, pay off your mortgage faster or get cash from your home, LendingTree's marketplace will help you land the best deal for your refinance.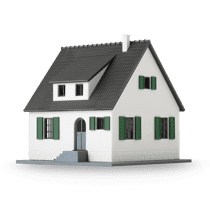 Refinance your mortgage
Refinancing your mortgage at a glance
Refinancing your mortgage is simply replacing your current mortgage with a new one. The new loan pays off the old loan, and you'll start making payments on the new loan. People refinance their mortgages for all sorts of reasons – including lowering their monthly payment, getting a better interest rate, taking cash out of their home, shortening their loan term, or a combination of the above.
LendingTree can help you refinance
Just as you would shop around for your home, it's equally as important to shop around for your home loan – whether you're a first-time buyer or are looking to refinance your existing loan. At LendingTree, we make it easy by doing the shopping for you. By comparing lenders and having them compete for your business, you're certain to get the best rate possible on your mortgage refinance. The better your rate, the lower your payment will be and the more money you will save over the life of your loan.
Benefits of refinancing
Take cash (equity) out of your home
Convert a variable rate to a fixed rate
Cash-out refinancing vs
traditional refinancing
When you refinance your mortgage, you have two options: You can refinance your existing loan to a new loan with a new rate and term (known as a traditional mortgage refinance), or you can take out above and beyond what you owe on your current mortgage to put some extra cash in your pocket (also known as a cash-out refinance). Of course, if you do opt to take out cash from your home, your loan balance will be greater and your monthly payment will likely increase. View the current rates and see what your new payment would be by clicking here.
Reasons for cash-out refinance include:
Pay off your credit cards or high interest debts
Make home improvements or repairs
How much does a mortgage refinance cost?
Whenever you take out a new loan, you're going to pay fees and closing costs associated with that loan. A mortgage refinance is no different. Typically, you'll need to pay an application fee, a loan origination fee, an appraisal fee, and more. View all of the costs and fees of a mortgage refinance so you are aware of possible fees a lender may charge you. You can use our refinance calculator to determine your break-even point, or the point in which the savings on your mortgage will cover the cost of the refinance.
VA or FHA refinancing?
There are many reasons why you may want to refinancing your VA loan or your FHA loan. Reasons for refinancing your VA loan into another VA loan are very similar to a regular mortgage refinance – you want to get a lower rate, lower your monthly payment, cash out some of your equity, or change your loan term.
For those looking to refinance their FHA loan, the main reason to do so is to drop private mortgage insurance, or PMI. Since FHA loans require just a 3.5 percent down payment, lenders charge private mortgage insurance to mitigate risk. Once you have 20 percent equity in your home (whether by paying down your loan, home prices increasing, or a combination of both), you can refinance your FHA loan into a conventional loan and no longer pay PMI. Of course, if you don't have 20 percent equity in your home, you can always refinance your FHA loan into a new FHA loan (known as an FHA Streamline Refinance) to obtain a lower interest rate and monthly payment.
Mortgage refinance checklist
To refinance your mortgage, you'll need to have the following documents on hand:
Your identity: Social security card, photo ID

Your income: Last three pay stubs, W-2s for two previous years

Your assets: Retirement accounts, investments

Your debts: Bank statements for two previous months, credit card and loan statements, child support or alimony payments, homeowners insurance, property tax bills

Your creditworthiness: The lender will pull your credit report, but you can view your score for free to make sure it's where you expect it to be.