How to Refinance a Mortgage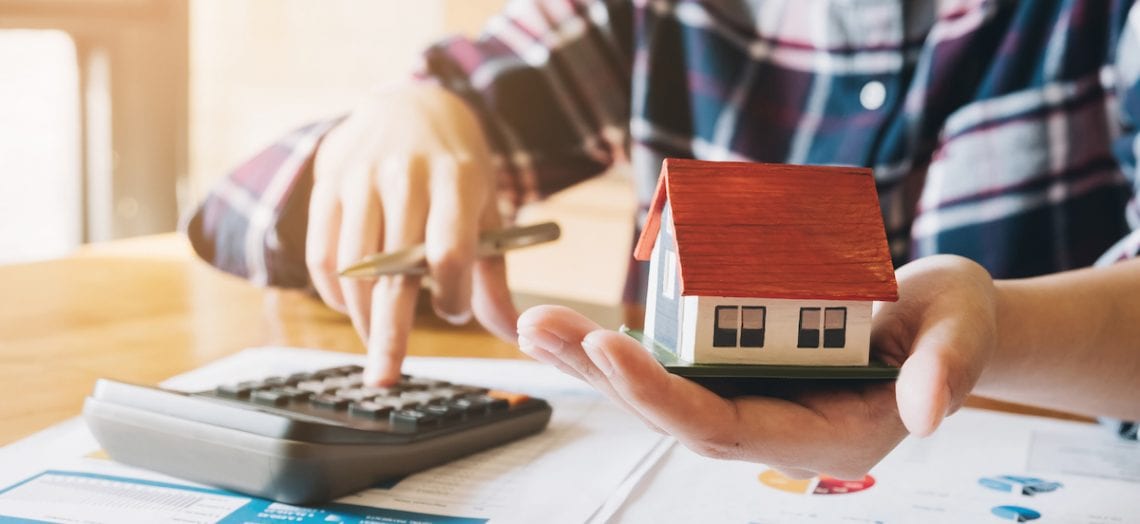 When you refinance a mortgage, you are paying off your existing mortgage with a new loan. Reasons to refinance may include lowering your monthly mortgage payment, paying off your home loan in less time, getting rid of FHA mortgage insurance or tapping the equity in your home to access cash. You can find more information to help you determine whether you should refinance here. In this guide, we'll explain how to refinance a mortgage and offer some tips to reduce your refinancing costs.
We'll cover:
Step-by-step guide to refinancing your mortgage
Because you are taking out a new home loan to pay off your current one, the process of refinancing is fairly similar to the one you went through to buy your home. After you apply for a mortgage, the lender verifies your credit, income and assets. In some cases, a new home appraisal is required to see what your home is worth since you bought it. You also have to pay closing costs again, which typically amount to 2-6% of the new loan amount.
The list below offers a step-by-step guide on how to refinance your mortgage:
Decide why you want to refinance. Saving money or paying off your mortgage faster are the best reasons to refinance, but a cash-out refinance can also be a useful tool if you've analyzed the pros and cons of turning equity into debt. Lower payment refinances are easier to complete than cash-out refinances. Keep that in mind when you're deciding if you should refinance your mortgage.
Learn your credit score. Your credit score is typically the most important factor in determining how low your interest rate will be. Check your credit score for free here before you get too far into the refinance process. If it's not as high as it needs to get a good refinance rate, take steps to improve it and revisit the refinance process once your score improves.
Use a mortgage refinance calculator. A mortgage refinance calculator can help you figure out your new payment amount, closing costs and the break-even point — that is, how long it will take for your monthly payment savings to outweigh the refinance costs. You will need to input some basic information, such as your original loan amount, start date and terms. You'll also have to estimate your new interest rate, loan term, fees and the amount of time you plan to stay in your home. Be honest about that figure — if you plan on leaving in the near future, you may not recoup the costs of a refinance.
Shop for the best mortgage refinance rate. Studies consistently indicate that borrowers who shop for a mortgage get lower rates and save thousands of dollars in interest charges over the life of their loan, yet more than 75% of borrowers in a recent mortgage shopping study only applied with one mortgage lender. Using a mortgage rate comparison site like LendingTree makes it easy for you to compare several different lenders at once — just input the basic parameters of what you're looking for and matching lenders will call you, saving you the time of gathering phone numbers and keeping track of each call on your own.
Apply for a refinance with a lender that offers the best rate on its loan estimate. Once you've chosen the best lender for your needs, fill out an application and submit any documents needed to get the process started.
Lock in your rate. Make sure you lock your mortgage rate. Rates fluctuate like stocks, and the rate quoted to you yesterday may not be accurate today. Locking in guarantees that the terms you were quoted won't change.
Collect the documents you'll need for the refinance. You'll need to provide pay stubs, W-2s, bank statements and other paperwork the lender may require. (If you are eligible for a streamline refinance program, you won't need as much documentation. Learn about streamline refinancing here.)
Get your home ready. Be prepared to spruce up your home if you need an appraisal inspection — the condition of your home can have an impact on the appraiser's opinion of value. Make sure home improvement projects are complete, and if you've made significant changes to your home since you purchased it, be sure to provide the details to the appraiser during the inspection.
Close on the loan. Federal law requires you receive a closing disclosure three days before you sign your closing papers on a refinance. Be sure to review the closing disclosure to confirm that the terms and figures meet your expectations. If they do, sign and close on your loan.
How much does it cost to refinance a mortgage?
There are three different types of closing costs to consider when refinancing a mortgage: lender fees, third-party expenses like appraisal fees and credit reports, and escrow costs, such as property taxes and homeowners insurance. These fees typically total about 2-4% of the total cost of the loan.
Here's what you need to know about each type of cost:
Lender fees. Lender fees are charged by the mortgage bank, mortgage broker or institutional bank you choose to close your loan. They include origination, underwriting, doc prep, administrative and application fees. In most cases, these costs are paid at closing, although some lenders might charge you an application fee upfront.If you decide you want to pay extra to get the lowest rate possible, you may end up paying discount points. Discount points are charged based on the cost of the interest rate you choose, and can be as low or as high as you're willing to pay to get the lowest possible rate.
Third-party fees. These may also be called vendor fees and usually include your credit report, appraisal fee and title insurance. Lenders will pull your credit to verify your scores and payment history to make sure you can be approved for a refinance. That typically costs $30 and may be charged upfront.A home appraisal is typically required to verify the value of your home, although some refinance programs may not need them. For the average single-family home that serves as your primary residence, you can expect to pay about $300-$400 for the appraisal.Title fees are payable to the title company for researching your title, ordering a payoff of your current mortgage and providing you with a new title insurance policy to go with your new mortgage loan. Title fees vary by loan size, and the higher your loan amount is, the higher your title fees will be. You may also pay a fee for an escrow officer or attorney to witness your signatures and help you sign documents at the refinance closing.
Escrow accounts. An escrow account, sometimes referred to as an "impound" account, allows the lender to pay your property taxes and insurance on your behalf. In order to set up an escrow account, the lender has to collect enough funds at your closing to cover the property tax bill and homeowners insurance when they come due. Your monthly payment includes a portion of the bill that is paid into the account for as long as you have your mortgage loan. You may receive a refund if you have a balance in the escrow account with your current lender — check your final statement for the amount coming back to you.
You can pay your closing costs out of pocket from your checking or savings account, roll them into your loan amount or ask the lender for a no-cost refinance option. That term is a bit of a misnomer: The lender simply charges you a higher interest rate and pays closing costs on your behalf.
To determine how to pay your costs, ask your loan officer to prepare a cost breakeven of your refinance options. You can use a cost break-even calculator, or simply add up the costs and divide them by how much you will be saving every month. If you plan to keep the house for at least as long as it takes to recoup the costs, then the refinance probably makes sense.
Refinance programs to lower your monthly mortgage payments
There are several different refinance programs available to lower your mortgage payments. Some of them require income and asset documents along with an appraisal to verify the value of your home. Others are streamlined programs that you qualify for by verifying you've paid your mortgage on time and that you're saving enough money for the refinance to make sense. We've highlighted the most common programs below:
Conventional rate-and-term refinance. Conventional loans, which are the most common type of mortgage, are not backed by government agencies. That means that they are generally more difficult to get approved for. You'll need higher credit scores (at least 620), and your total debt-to-income ratio (DTI) can't exceed 50%.
FHA streamline. Insured by the Federal Housing Administration, these loans are designed to help borrowers with lower income and credit scores become homeowners. FHA-approved lenders offer the FHA streamline as an easy option to reduce payments on a current FHA loan, as long as payments have been made on time.
VA IRRRL.The Department of Veterans Affairs (VA) guarantees loans made to eligible veteran and active-duty military homebuyers. VA interest rate reduction loans (IRRRLs) provide an easy way for homeowners with current VA loans to save money with very little documentation. Like the FHA streamline, a VA IRRRL does not require income documentation or an appraisal.
FHA to conventional refinance to remove MIP. One of the disadvantages of an FHA loan is that you are required to pay mortgage insurance regardless of how much equity you have in your home. Refinancing from an FHA loan to a conventional mortgage can save you a significant amount of money, as long as you qualify for the stricter lending standards.
The table below shows the most common refinance options to lower your monthly payment and the requirements for approval.
Requirements for Refinance Programs
Loan program
Income and assets needed
Appraisal needed
Special requirements
Conventional rate-and-term refinance
Yes
Yes, unless eligible for waiver
FHA streamline
No
No

Current loan must be FHA
Must have made 7 payments on current mortgage

VA interest rate reduction loan (IRRRL
No
No

Current loan must be VA
Nust have made 7 payments on current mortgage
Must recoup costs in 36 months

FHA to conventional refinance to remove MIP
Yes
Yes

Must qualify for conventional financing
Must have 20% equity to avoid mortgage insurance
How to get the best refinance rate on your mortgage
You'll want to lock in the lowest interest rate possible on your mortgage refinance. Here's how:
Shop around. LendingTree's Mortgage Offers Report consistently shows that borrowers who shop around save thousands of dollars over borrowers who don't.
Maximize your credit score. The higher your score, the lower the rates you'll qualify for. To improve your score, pay your debts on time and avoid spending more than 30% of the credit limit on any credit card.
Borrow less. Lenders charge lower rates and costs for borrowing less of your home's value. If you borrow less than 60%, you'll find the costs and rates may be significantly lower, especially if you also have credit scores above 740.
Streamline refinance programs often come with reduced fees because they don't require full underwriting and are easier to approve.