How Does LendingTree Get Paid?
LendingTree is compensated by companies on this site and this compensation may impact how and where offers appear on this site (such as the order). LendingTree does not include all lenders, savings products, or loan options available in the marketplace.
How to Refinance Your Mortgage
Updated on:
Content was accurate at the time of publication.
To refinance a mortgage, you replace your current home loan with a new one. In some cases, you follow the same steps as taking out a mortgage to buy a home. In others, you may need very little documentation — as long as you meet certain requirements.
Whether you're refinancing to get a lower interest rate, pay off your loan faster or convert your equity to cash, knowing how to refinance a mortgage and what to expect from the refinance process, including closing costs and other factors, can help you decide if it's the right move.
How does refinancing work?
A mortgage refinance involves more than just replacing your mortgage and paying it off with a new loan to get a lower interest rate. You can typically follow the same steps you took to get your current mortgage, along with a few extra ones to ensure a smooth, no-surprises refinance experience.
1. Determine your financial goal
Common refinance goals include lowering your housing expense, home renovations, debt reduction and paying off your loan faster. Once you have a rough idea of what you want to do, take an inventory of your finances. A refinance may not be worth it — or even possible — if your credit, income, savings and home equity aren't in order.
Know your credit score. Your credit score will have the biggest impact on your interest rate. The higher your score, the lower your interest rate and monthly payment will be, so clear out those credit card balances, pay everything on time and don't open any new credit to optimize your score.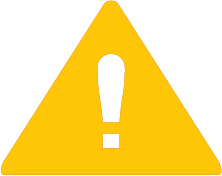 WARNING: CREDIT SCORE RATE CHANGES IN 2023
If you're refinancing your loan after May 1, 2023, important changes could affect the interest rate you're offered based on your credit score.
780 is the new benchmark for the best available rates
680 to 779 credit scores may result in slightly higher rate offers if you borrow more than 75% of your home's value
639 to 679 scores may result in slightly lower rates if you borrow more than 75% of your home's value
Research your home equity. Besides your credit report, refinance lenders base the rates they offer on the difference between your new loan balance and your home's value, known in lender lingo as the loan-to-value (LTV) ratio. Typically, the more equity you have, the better your rate will be. Ask your real estate agent to check values in your area, or use a home value estimator to get a ballpark.
Consider recent income or debt changes. A switch from salary to commission income or a new vehicle purchase could affect your ability to qualify for a refinance. Check with a mortgage loan officer if you're not sure whether you qualify.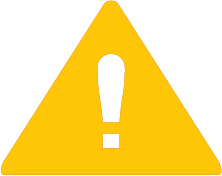 WARNING: DTI RATE CHANGES IN 2023
Lenders divide your total monthly debt by your gross income to calculate your debt-to-income (DTI) ratio, and the standard is usually set at 43% with exceptions possible up to 50% for conventional loans. However, after May 1, 2023, a DTI ratio of more than 40% will result in slightly higher rates or closing costs if you borrow more than 60% of your home's value.
Budget for closing costs. Refinance closing costs range between 2% and 6% of your loan amount, depending on the loan size. Most refinance loan options allow you to roll the costs in. However, if you prefer to pay the costs out of pocket, you'll need to prove you have the money to cover them. You can also ask your lender about no-closing-cost refinance options, which allow the lender to pay your costs if you accept a higher interest rate.
Finalize your refinance goal. After reviewing your finances, do you need to do more than just lower your payment? Do you make enough extra income now to afford a higher payment and a shorter-term loan (like a 15-year fixed loan)? Do you need extra cash to renovate your home or pay for college tuition? Choose your goal, and plan to stick with it: A change during the refi process could send you back to the starting line.
2. Apply for a refinance loan
With your financial refinance plan in hand, you're ready to take the next steps to pick the right loan program and lender.
Pick the right refi type and program for your refinance goals. Before you start calling lenders, make sure you're asking them for a rate quote on the loan type and program that matches your finances.
| Refinance type or program | Choose this refinance if: |
| --- | --- |
| Rate-and-term refinance | You want to lower your rate or reduce your loan term and roll the closing costs into your loan |
| Streamline refinance | You currently have an FHA, VA or USDA loan and want to refinance without the hassle of income documents or an appraisal |
| Cash-out refinance | You want to borrow more than you currently owe and pocket the cash difference for home improvements, debt consolidation or some other large upcoming expense |
| Renovation refinance | You want to roll the cost of major home improvements into one loan and borrow the money based on the after-improved value of your home |
Shop, shop and shop some more. The data is clear; recent LendingTree studies show that borrowers who shop around for a mortgage save thousands of dollars in interest and closing costs. Check out a comparison rate site, or gather loan estimates from at least three to five lenders.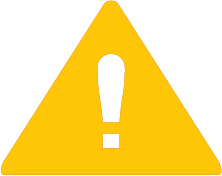 WARNING: GATHER QUOTES ON THE SAME BUSINESS DAY
Rates change daily, so gather all of your quotes on the same day to compare apples-to-apples numbers.
Pay stubs for the past month W-2s for the last two years Tax returns (if self-employed) Bank statements for the past two months Current mortgage statement Current homeowners insurance policy
Pay stubs for the past month
W-2s for the last two years
Tax returns (if self-employed)
Bank statements for the past two months
Current mortgage statement
Current homeowners insurance policy
THINGS YOU SHOULD KNOW
Use a mortgage refinance calculator to calculate your break-even point. The calculator divides your total refinance costs by your monthly savings to show you how many months it will take to recoup your costs, which is known as your "break-even point." If you're planning a move soon, be sure you enter how many years you think you'll be staying in the home — if you're leaving before the break-even point, skip the refinance.
3. Request a mortgage rate lock
Your rate isn't guaranteed until it's locked in. Frequently asked questions about mortgage rate locks include:
How do I lock my interest rate? Once you've chosen a lender, ask it to lock in the quoted rate. The lender will request the lock and send you an updated loan estimate confirming the lock. Keep track of the lock expiration date — if your loan doesn't close by then, you might be on the hook for extension fees.
How long should I lock in my rate? Most lenders offer rate locks of up to 60 days. However, the shorter the lock, the better the rate, so get your paperwork in quickly and stay in contact with your loan officer during the refinance process.
Can my rate change after it's locked? Yes. Some common reasons include a lower-than-expected appraisal value, a change in your credit score or a loan program switch.
4. Prepare your home for an appraisal
Unless you're eligible for an appraisal waiver, a licensed real estate appraiser will need to inspect your home to estimate the value. A home appraisal is an opinion of your home's value compared to recent home sales in your area with similar features, which means your opinion may not match the appraiser's evaluation. Home appraisers grade your home based on its condition, so the more you maintain and upgrade your home, the more likely you are to get a higher appraised value.
5. Look for refinance underwriting conditions
Once your home appraisal comes back (if you need one), your loan will be reviewed by an underwriter for final approval. The lender will order a payoff statement from your current lender and update your homeowners insurance to reflect the new mortgage company. Once your conditions are clear, you'll be ready for your refinance closing.
💲MONEY-SAVING REFI TIP: Shop for homeowners insurance before closing
. You may be able to shave a few more dollars off your monthly payment by
comparing homeowners insurance
quotes from a variety of companies before closing.
6. Plan for your refinance closing
Your lender is required to send a closing disclosure to you no more than three business days before your closing. Review it to confirm the rate, closing costs and property information are all correct. Once you sign, you'll have another three-business-day period to decide if the refinance is in your best interest — this is known as your right of rescission. If it's not, you can cancel by midnight of the third day. If all is well, your refinance will close, your old loan will be paid off and your new loan will kick in.
Reasons to refinance your mortgage
After rates spiked to the highest level in decades, the mortgage interest rate forecast for 2023 is for rates to gradually drop. Homeowners stuck with rates that peaked in the fall of 2022 may have opportunities to save money with a refinance. Some good reasons to refinance include:
Lowering your interest rate. In most cases, homeowners refinance to a 30-year fixed-rate term. However, if you plan to move in the near future, you might save even more by choosing an adjustable-rate mortgage (ARM), which usually features a lower initial rate than available 30-year rates for a set period ranging from three to 10 years.
Lowering your monthly payments. If you took out a 15-year mortgage to buy your home but are finding your budget strained by the higher payment, refinancing to a 30-year term may give you some relief.
Changing your loan term. If your income is steady and growing, you can choose terms as short as 10 years to be mortgage-free faster.
Changing your loan type. You're stuck with FHA mortgage insurance if you bought your home with an FHA loan, but you can get rid of it by refinancing to a conventional mortgage if you qualify and have 20% equity in your home.
Removing PMI. Private mortgage insurance (PMI) can be eliminated with a refinance if you have 20% or more equity in your home.
Getting equity out of your home. You can convert your home equity to cash with a cash-out refinance and use the funds to repair and renovate your home or start a new business.
WARNING: CASH-OUT REFINANCE RATE CHANGES IN 2023
Tapping your home equity will be more expensive after May 1, 2023. Cash-out refinance loans will include extra charges based on credit scores, LTV ratio and loan features.
How to get the best refinance rates
There are seven steps you can take to get your lowest rate:
Boost your credit score to 780 or higher. Keep your credit balances low and pay everything on time. There is some good news for lower-credit-score borrowers, however: You may get a lower rate after the new rate changes we detailed above go into effect.
Borrow less equity. With the new refinance price changes taking effect in 2023, borrowing less of your home's value will likely snag you a better rate.
Consider an adjustable-rate mortgage (ARM). If you plan to move in a few years, an ARM loan features a lower initial rate for a set time period that could save you money while you're preparing to sell your home.
Pick a shorter term. You'll typically get a lower rate for shorter terms such as 15 years. If you can afford the higher monthly payment, you'll save thousands of dollars over your loan's lifetime, build equity faster and make quicker progress toward a mortgage-free home.
Pay points. A mortgage point equals 1% of your loan amount, and paying for points can buy you a lower interest rate.
Shop with three to five lenders. Homeowners that compare offers from at least three to five lenders often get the lowest rates.
Check your APR. Keep an eye on the annual percentage rate (APR) on any offers you receive. APR represents the "true" cost of refinancing a home. In general, the bigger the difference between your APR and interest rate, the more you're paying in closing costs.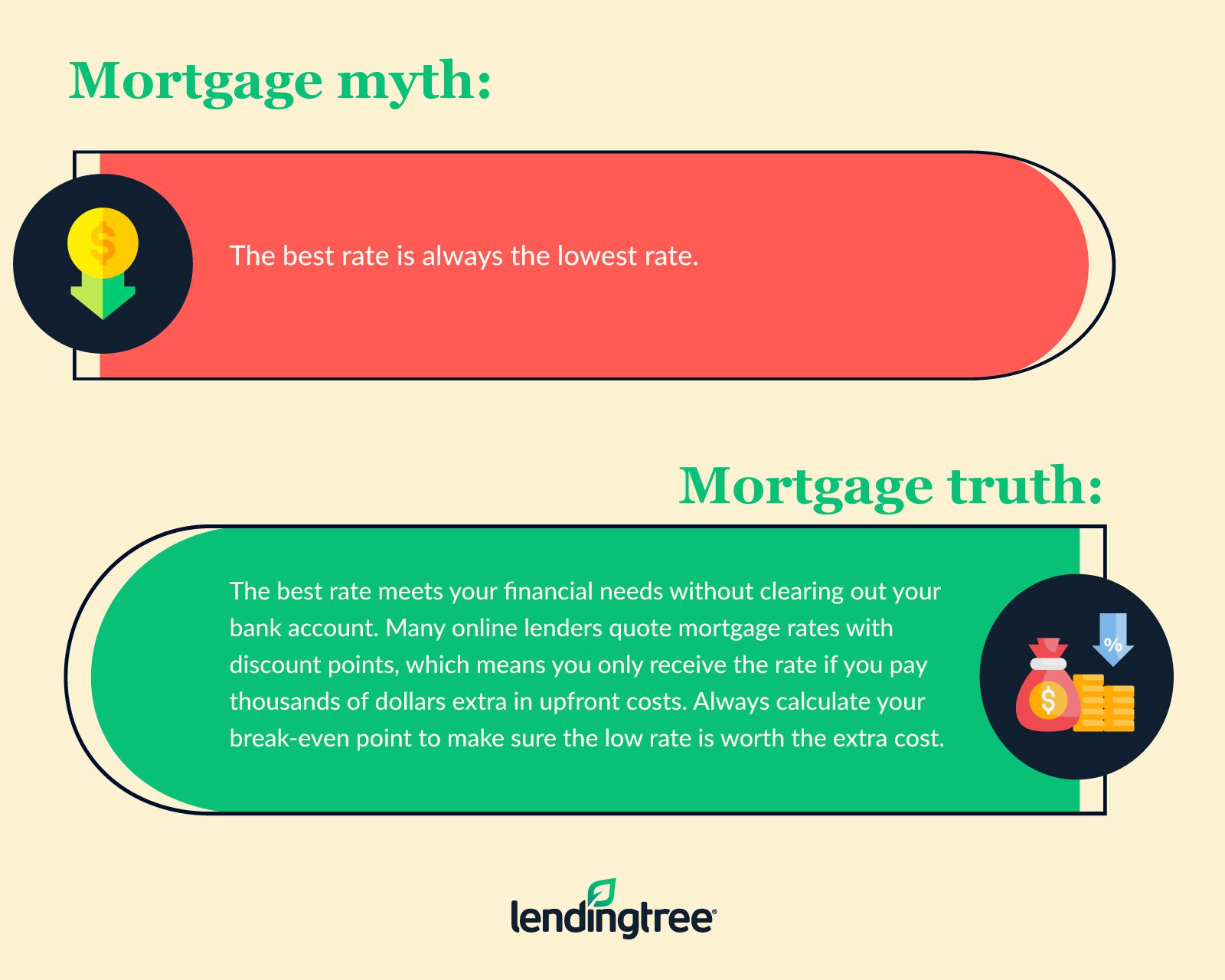 Frequently asked questions
You'll typically pay between 2% and 6% of your loan amount toward closing costs.
You should refinance your mortgage if you can benefit financially from it. Calculate your break-even point — if you'll be in your home long enough to recoup the costs, the refinance probably makes sense.
You can refinance a mortgage with bad credit but should expect to pay a higher interest rate. FHA loans allow you to refinance with a score as low as 500 and a minimum of 10% in home equity. If you're eligible for a VA refinance, there's no minimum credit score requirement, although lenders often set their own guidelines to at least 620.
Because refinance lenders check your credit, you might see a temporary dip in your score of up to five points. Try to do all of your shopping within a 14-day period to avoid a bigger drop because of multiple credit inquiries.
If you don't qualify for a refinance, a mortgage modification may be your best or only option. Lenders usually won't modify your loan unless you're already delinquent.
Before you refinance with the same lender, shop around first to ensure you get your best mortgage refi rates. Compare the refi rates, closing costs and lender fees from your current lender and at least two other companies.
There is no minimum period set by conventional lenders for a rate-and-term refinance after you close. FHA and VA refinance programs require that you've made at least seven payments (on time) to be eligible for a refinance. You may need to wait up to a year after your closing if you're taking cash out.