Free credit score + a brain
No credit card required – Ever

Learn the 6 factors that impact your score

Find out how much you could save on your credit accounts
Get My Score Now
Already have an account? Sign in now.
This will not affect your credit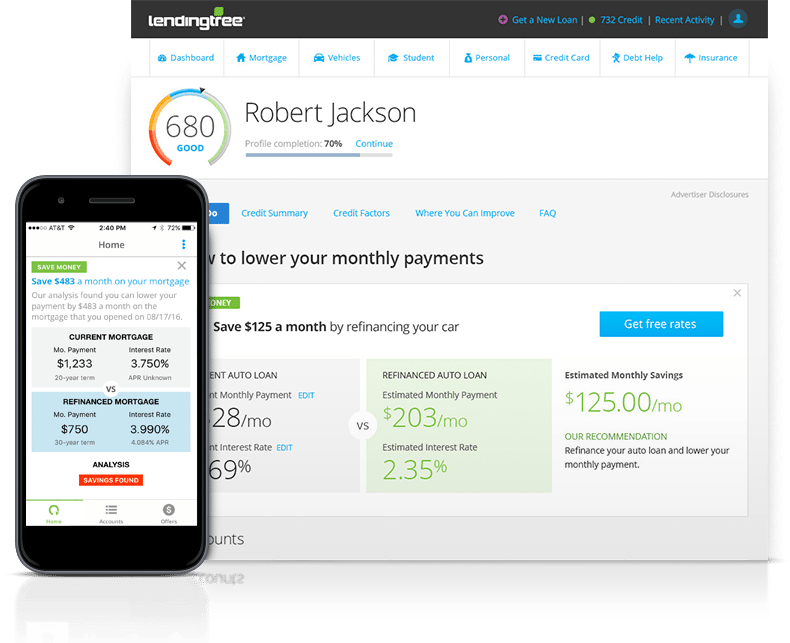 Credit scores simply explained
Let's start with the basics
Your credit score affects everything from your credit card limits to renting an apartment to the rates you receive on mortgages and other loans.
The higher your score, the more creditworthy you are to lenders. If your score is low, lenders will perceive you as a riskier borrower and therefore charge you higher interest rates.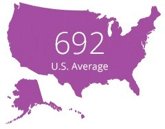 How your score is calculated
Your credit score will vary depending on which of the three credit bureaus – Equifax, Experian and TransUnion – is used. To simplify this confusion, the three main credit bureaus partnered together to create the VantageScore. LendingTree provides you with the most recent version of this credit score: VantageScore 3.0.
Glossary Terms
Credit Score
Credit Report
Credit History
Credit Bureau
Credit Reporting Company
Equal Credit Opportunity Act
Revolving Debt
Ways to improve your score
Always pay your bills on time
Keep your credit card balances low
Dispute any errors on your report
Ask creditors to increase your credit limits
Consider consolidating some of your debt