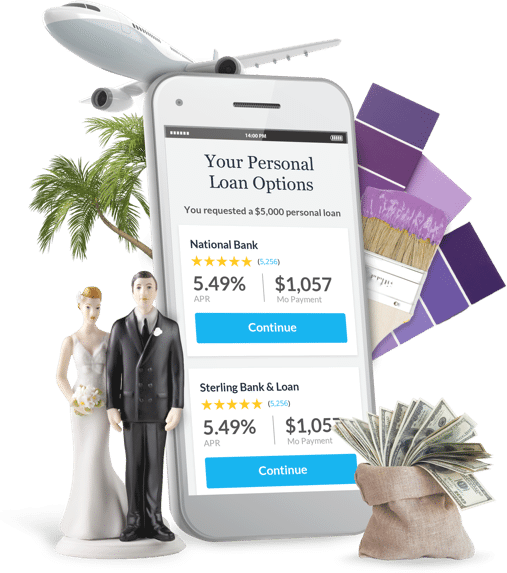 Personal Loans from $1,000 to $50,000
Life can bring unexpected expenses. When it does, LendingTree can help you take charge of your finances with loans from $1,000 to $50,000.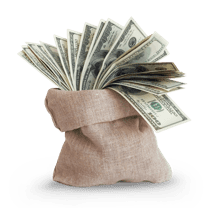 What is a personal loan?
Personal loans, also known as "signature loans," are a form of unsecured debt that can be used for almost anything. Unlike secured loans that are backed by collateral — something of value the lender can repossess if you default on your repayment agreement — unsecured loans are only backed by your promise to repay the loan.
As a result, personal loan lenders rely heavily on your credit score and financial history to determine whether you're capable of repaying the loan. Other factors such as your income and other debts may influence the amount the lender is willing to lend you and the interest rate it offers.
The Benefits
Fixed interest rates

Generally, the interest rates are fixed, meaning they don't change over the life of the loan. This can make it easy to budget for your payments later.

Fixed monthly payments

Personal loans have a definite payment schedule, which means borrowers know exactly how long it'll take to pay off what they owe, and balances can't run up like they can on credit cards.

Could improve credit score

Credit score issuers such as FICO like to see borrowers carry a mix of credit types. An unsecured loan could improve your score by adding another loan to your report.

No risk of repossession of property

Signature loans are generally unsecured, which means you don't have to put something of value up for collateral. If you can't meet your repayment agreement later, your personal property isn't at risk.

Funds can be used for a variety of reasons

Most lenders will allow you to use your loan funds to pay for almost anything. So whether you need to consolidate your debt, pay off unexpected medical expenses or repair your home, these loans empower you to do so.
Common uses for a personal loan