Best Personal Loans for Bad Credit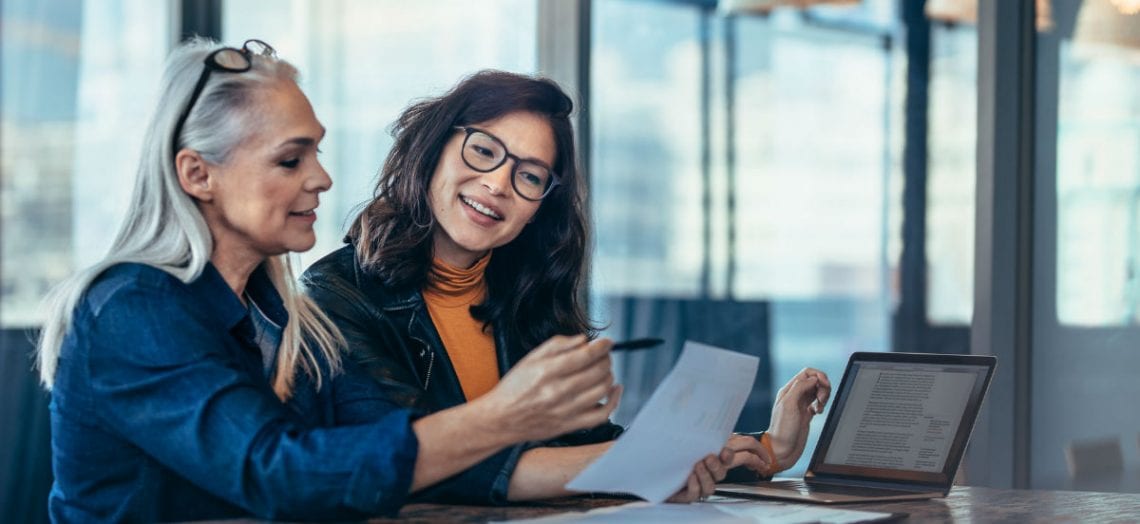 By clicking "See Offers" you may or may not be matched with the specific lender you clicked on, but up to five different lenders based on your creditworthiness.
If you have bad credit and need a personal loan, it's easy to feel like you're out of good options. In a perfect world, you'd work on raising your credit score before sending in the application to score a lower rate. But that isn't always an option, and a bad credit score doesn't always mean you can't get a good loan. You need to be willing to do a lot of research. To save you time, we've compiled this list of lenders that offer the best personal loans for people with bad credit.
LendingTree
If you'd like to see a personalized list of lenders, consider LendingTree's personal loans. Its personal loan tool can help match qualified borrowers with loans ranging from $1,000 to $50,000
Compare Offers through LendingTree
Avant
Founded in 2012, Avant is a Chicago company that offers consumers access to financial products like personal loans and credit cards. Although most of its borrowers have a score in the 600 to 700 range, Avant does note that it provides access to those with a wide array of customers.
Avant branded credit products are issued by WebBank, member FDIC.
The fine print
Avant personal loans are available to borrowers in all 50 states (and the District of Columbia), in amounts ranging from $2,000 to $35,000. And the APR for this loan ranges from 9.95% to 35.99%. To apply, you have to have a checking or savings account as well as verifiable income and employment (though it's worth calling out that self-employed individuals may be able to access these loans with additional documentation.)  Once approved, funds can be deposited as soon as the next business day. Your first payment would be due about 30 days after you get your funds. There's no prepayment fee associated with this loan, but there are are late fees as well as dishonored payment fees, in addition to the administration fee, which can be up to 4.75%. Although they don't publicly disclose specific options on their site, Avant does say that those who are worried about missing a payment have options and should contact customer service to learn more.
Pros
Fast funding available
Soft credit pull allows applicants to compare offers
Cons
Administrative fee
Lack of autopay reward
These loans are available nationwide to a wide variety of borrowers and come with fairly consumer-friendly terms. As long as you're ok with the fees, which increase the cost of borrowing, it can be a good way to access fast cash.
Marcus by Goldman Sachs
Marcus by Goldman Sachs® is a brand of Goldman Sachs Bank USA which offers fee-free personal loans, savings accounts and CDs. Although the majority of Marcus borrowers have a credit score over 700, they have accepted borrowers with lower scores.
The fine print
Marcus' products are available to U.S. residents (as well as those who live in a U.S. military base or within a U.S. territory) who are at least 18 years old. Loans range from $3,500 to $40,000, come with an APR of 6.99% to 24.99% and do not come with any fees — and that includes late fees. For New York residents, rates range from 5.99% to 24.99% APR. You don't have to have a Marcus savings account to get their personal loan, but the loan would offer easier to access to that account, should you want one. To qualify, you'll need to provide proof of income and employment, and your income must support your ability to repay. The credit requirements will depend on those other mitigating factors. Once approved, it should take one to four business days to get the funds deposited into your account.
Pros
Zero fees
Borrowers can earn a deferred payment through on-time payments
See your options through a few questions without impacting your credit score
Cons
Unclear credit requirements
Although Marcus doesn't spell out the credit requirements for its borrower-friendly personal loans, they are available to those with bad credit. Those who qualify and do not need more than the borrowing cap would be well-served by this personal loan.
OneMain Financial
OneMain Financial is a lender with branches in 44 states that's been providing loans to customers for over 100 years. Qualifying for its personal loan will depend on a mix of factors, such as loan amount, term length, credit history, income, expenses and other financial obligations, so it can be a solid option for those with bad credit.
The fine print
The minimum and maximum loan amounts you can take out will depend on your location, but in general those are limited to $1,500 to $30,000. The fees are a little hard to pinpoint, too, as many of them depend on the borrower's state of residence. But as an example, those in Montana would pay a late fee of the greater of 5% of the missed payment or $15, with a maximum of $50. Those in New Mexico, on the other hand, have a similar late payment fee (except it's capped at $10) and would also would pay a 10% loan processing fee. It's worth noting that there are no fees to pay this loan off early, regardless of location. To apply, you'll need to provide proof of identity, residence and income. OneMain Financial says it takes less than 10 minutes to complete the online application and receive a decision, and funds can be deposited to your account within the same day.
Pros
No prepayment fee
Fast application and funding process
Prequalification is available
Cons
High upper APR limit
State-dependent terms make it difficult to get a general idea of its offerings
Despite the high APRs associated with this personal loan, OneMain Financial does provide access to a potentially substantial amount of cash to those who have bad credit. As long as you can make up for it by meeting the financial institution's other considerations for loan approval, it should be a good option for you.
Apple Federal Credit Union
Based in Northern Virginia, Apple Federal Credit Union offers members a wide array of personal and commercial banking products, as well as investments and life insurance. The minimum FICO score for their personal loan is generally 580, making it accessible to those with bad credit.
The fine print
You have to be an Apple Federal Credit Union member in order to apply for their loans. That means you have to live, work, or go to school in its service areas, or be related to or living with a member. When processing loan applications, they consider factors like repayment history and ability to repay, in addition to credit score. So those with a lower score may still be able to qualify. The credit union also allows borrowers to have cosigners, who do not have to be members to qualify. Approved borrows can take out up to $50,000 with a maximum term of 60 months. Once approved, funds would be available instantly, according to the lender. There's a $15 returned payment fee, and a $25 fee for those who wish to use the skip-a-payment option (which is capped at three per loan term, every 12 months). But you may be able to get a 0.25% direct deposit discount, which would drop the minimum APR to 9.24%.
Pros
Low credit-score threshold and rates
Cosigners accepted
Skip-a-payment option
Cons
Not all borrowers will qualify for the direct deposit discount
No prequalification is available, so your application will impact your score
Apple Federal Credit Union personal loans can give you access to low rates with flexible terms, provided you can become a credit union member. They accept cosigners, and funds are quickly available to approved borrowers, making it ideal for those who don't have the time to wait to raise their score before applying.
Affinity Federal Credit Union
Affinity Federal Credit Union is New Jersey-based full-service financial institution which offers members access to products like savings and checking accounts as well as personal and auto loans. Credit unions are typically more forgiving of a lower credit score, and this one is no exception — though final approval will depend on a mix of factors.
The fine print
To become a member, and subsequently access the credit union's personal loans, you have to be an employee of a participating business, be related to someone who is, or you can join a participating association or club (which makes it much easier to qualify than some other credit unions which are more location-based). They do not have a set requirement for credit scores, and also consider things like income, payment history, credit line limits, debt-to-income ratio and employment history during application processing. There are no prepayment penalties on this credit union's personal loans, and there's no origination fee. While the lower limit for APR is 9.75% for those who get the autopay discount,, they do not disclose their loan amount range, so those who are interested will have contact them for more information about borrowing.
Pros
Autopay discount can save borrowers money
Becoming a member is relatively easy
No prepayment or origination fees
Cons
Longer terms (over 60 months) aren't available
Unclear loan amount and rate caps
Like the other credit unions listed on this page, Affinity offers borrowers with bad credit access to personal loans with better terms and rates than you might find elsewhere. Unlike those credit unions, however, an Affinity membership is also relatively easy to qualify for, making it more accessible to more individuals.
Methodology
Lenders were selected from MagnifyMoney's personal loans comparisons page when sorted by borrowers looking for $10,000 with bad credit who hold a college degree. MagnifyMoney is a subsidiary of LendingTree. Rates and fees mentioned in this piece are accurate as of the date of publishing.