Personal Loans for Bad Credit: Start Your Search Here
Published on: September 29th, 2020
Editorial Note: The content of this article is based on the author's opinions and recommendations alone. It may not have been previewed, commissioned or otherwise endorsed by any of our network partners.
Personal loans can be used for just about any purpose, whether to consolidate or refinance debt, pay for home improvements or just cover a major expense. Typically, these loans are unsecured and can require good credit. However, even if you have bad credit, you may be able to get a personal loan.
While you may not qualify for the most competitive interest rates with bad credit, you could still be eligible for less expensive options than a payday loan or similarly pricey loan products. To save you time, we've compiled a list of lenders below who offer personal loans for bad credit.
6 personal loans for bad credit
Loan companies that work with poor-credit borrowers
Lender
APR
Loan amount
Minimum credit score
Avant
9.95% to 35.99%
$2,000 to $35,000
Most applicants have a FICO score between 600 and 700
Peerform
5.99% to 29.99%
$4,000 to $25,000
600
LendingPoint
9.99% to 35.99%
$2,000 to $36,500
Most applicants have scores in the 600s
Upgrade
5.94% to 35.97%
$1,000 to $50,000
620
Upstart
7.86% to 35.99%
$1,000 to $50,000
600
LendingClub
8.05% to 35.89%
$1,000 to $40,000
Not specified



Avant:
If you're approved for a personal loan with online lender Avant, you could see your funds deposited into your bank account as soon as the next business day. Loan terms may range between 24 to 60 months. Plus, for borrowers who cannot qualify for a traditional personal loan, Avant offers a secured personal loan option, though the minimum borrowing amount can be higher.
Personal loans are not available to residents of Louisiana and South Carolina, while minimum loan amounts may vary by state.
Personal loan highlights
Loan terms from 24 to 60 months and for up to $35,000
Secured loan option available from $5,000 to $25,000
Fees include:

Up to 4.75% administration fee,

 $25 if your payment is 10+ days late and $15 dishonored payment fee
Direct deposit as quickly as the next business day after approval
---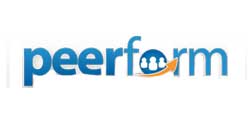 Peerform:
Peerform is an online peer-to-peer lending marketplace. When you apply for a loan, your credit risk is calculated using an algorithm. You are then assigned a grade with a corresponding interest rate. If you receive initial loan approval, your loan request will appear in the Peerform marketplace, where it gets evaluated — and potentially funded — by investors.
Unlike some competitors, Peerform takes other criteria into consideration when determining your eligibility for a loan, rather than just your credit score: It also looks at your debt-to-income ratio, income and overall credit profile.
Peerform does not operate in Connecticut, North Dakota, Vermont, West Virginia or Wyoming.
Personal loan highlights
Loans are available in amounts ranging from $4,000 to $25,000
Only 36-month terms are available for personal loans; consolidation loans are available for 36 or 60-month terms
Fees include: Origination fee of 1.00% - 5.00%, charge of up to $15 for unsuccessful payments (or less, per state laws if applicable), late payment fee of 5% of the monthly installment or $15, (whichever is greater), check processing fee of $15 for each monthly payment made by check
Funds are available within three business days after approval
Read Peerform consumer reviews

---




LendingPoint:
LendingPoint sees your credit score as only one piece of the financial puzzle. In addition to your credit, this lender also evaluates your job history, banking and financial track record, personal income and recent credit behavior. Once you apply online, a decision is made within seconds and you could get your funds deposited in your account as soon as the next business day.
LendingPoint has a low minimum borrowing limit ($2,000), and while the lender notes that applicants generally have scores in the 600s, borrowers may be able to get approval with scores as low as 585.
Personal loan highlights:
Loans from $2,000 to $36,500 with terms ranging from 24 to 60 months
Origination fees between 0.00% - 6.00%
Minimum annual income must be $35,000 or greater to be eligible
No joint or cosigned loans available
Read LendingPoint consumer reviews

---


Upgrade:
You could be eligible to borrow as little as $1,000 or up to $50,000 if you qualify for a personal loan from Upgrade. After verifications are cleared, you could receive your funds as soon as one business day, or up to four business days from the time of approval. Clients also get to use a free credit monitoring tool, receive personalized recommendations on boosting their credit and stay on top of any potential fraud attempts.
Personal loan highlights:
Borrow between $1,000 to $50,000 for 36 or 60 months
Auto secured loans also available
Fees include: 2.90% - 8.00% origination fee, $10 late payment fee, $10 failed payment attempt fee
---



Upstart:
Upstart, an online lender, uses artificial intelligence, rather than traditional FICO score-based models, to make lending decisions. It also offers larger personal loans for poor credit than other conventional lenders. The minimum amount you must borrow depends on your state of residence, though Upstart loans are not available at all in Iowa or West Virginia. You could receive your funds the next business day after you accept the terms of your loan.
Personal loan highlights:
Loan terms of 36 or 60 months with amounts up to $50,000
Secured loans are not available
Fees include: Origination fee of Up to 8.00%, late payment fee equal to 5% of past due amount or $15, whichever is greater, $15 for a failed payment
---



LendingClub:
LendingClub is another peer-to-peer lending marketplace through which you could borrow up to $40,000 and get funds in as little as four days. New borrowers will benefit from a 15-day grace period to make payments without incurring penalties or late fees. You may also be eligible for additional assistance if the reason you can't make payments is due to the coronavirus pandemic.
As with Peerform, after you receive initial loan approval, your loan will need to be funded by investors — that means your loan may not be funded even if you qualify. Further, residents of Iowa and the U.S. Territories are not eligible to apply.
Personal loan highlights:
Loans for $1,000 to $40,000 for terms of 36 or 60 months
Fees include: Origination fee of 3.00% - 6.00% of the amount of your loan, late payment fee of 5% of the unpaid amount or $15, whichever is greater
The option of adding a co-applicant is available, which could help you qualify for more funds at a lower rate
Read LendingClub consumer reviews
Comparing personal loan lenders
Compare lender APRs
The annual percentage rate (APR) is what your financial institution charges you for taking out a loan, but it is not the same as the interest rate.
While the APR does include the interest rate you will be paying to borrow the funds, it gives you a more comprehensive picture of how much your loan will cost, as it also takes into account any additional fees. The lower the APR is, the less the loan will cost you over time. Therefore, you may want to choose a lender that can offer you a lower APR.
Account for fees
Your financial institution could charge you several fees for your personal loan, in addition to the annual interest rate. Some of these fees could include administrative costs deducted upfront from the amount you are borrowing, while others could be charged for making a late payment or paying off your loan before the end of its term.
3 common personal loan fees
Late payment fee
This is a charge for making your monthly payment after it is due. Some lenders offer a grace period of 10 to 15 days.
Loan origination fee
The origination fee, if included, is typically equal to 1% to 8% of the total amount of the loan. It is a processing or administrative fee that is typically deducted upfront from the total amount you are borrowing.
Prepayment penalty
You could be charged a penalty for paying off your loan ahead of time. However, most lenders don't charge this fee for personal loans.
Read lender reviews
Do your due diligence when deciding on the best lender for your needs. As part of your research, make sure to read online lender reviews.
How to get a personal loan with bad or no credit
It can be possible to get a personal loan with bad or no credit. However, if you can take time to work on your credit, you could save a lot of money by benefiting from a lower interest rate. If you need a personal loan now, however, consider these tips to finding the best personal loan for bad credit for you:
Check your credit score. You can request your credit report through TransUnion, Experian or Equifax for free once every 12 months using AnnualCreditReport.com (plus, credit reports are available weekly through April 2022). Doing so will help you gauge the lenders you may qualify for.
Seek lenders that consider more than just your credit. Lenders whose assessment of your creditworthiness is not solely dependent on your FICO score may be easier to qualify with, depending on your financial situation.
Prequalify for loans online. Through prequalification, you can check whether you'd likely be approved for a loan and what rates you might be eligible for — plus, this process won't harm your credit score, as it only generates a soft inquiry. This could be a good way to assess what you could qualify for and how much it would cost you in the long term.
Compare loan offers. Once you've received a few personal loan offers, you'll want to select the best option for you. That means reviewing interest rates, lender fee structures and available terms.
Submit an application. After narrowing down your options, it's time to submit a formal application. This will trigger a hard inquiry, which will affect your credit. After applying, you may need to wait a few business days to receive a loan decision. If denied for credit, you'll be notified of factors that contributed to the denial.
Can you get a personal loan with no credit check?
There is no such thing as a no-credit check personal loan. What you may come across are predatory offers from unscrupulous lenders who will charge you exorbitant interest rates or offer unfavorable terms (or both), and require you to put up collateral such as your vehicle or your next paycheck. These products are commonly known as payday loans.
While payday loans don't require a credit check, they do often come with triple-digit APRs and short repayment periods. Because it can be easy to roll over your original payday loan into a new one, you could get stuck in an infinite cycle of debt that's hard to repay.