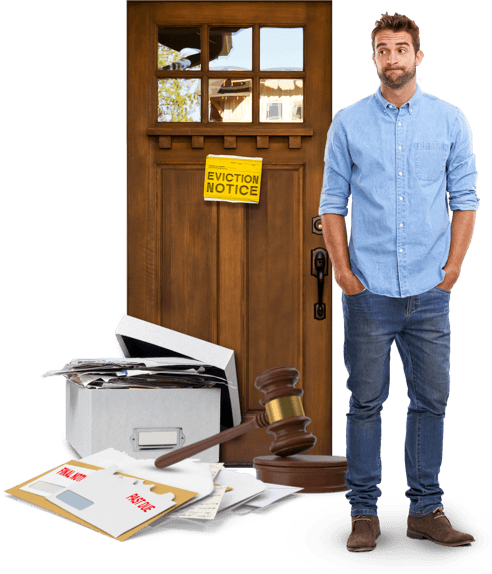 Bankruptcy
If you are dealing with an insurmountable amount of debt and feel like bankruptcy is your only option, check to see if you qualify for other debt relief options.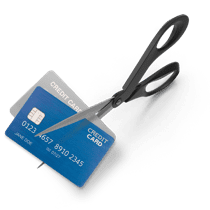 What is bankruptcy?
U.S. bankruptcy laws offer a fresh start to overwhelmed debtors. Bankruptcy can help you wipe out debt through discharge, create viable debt repayment plans or alter the terms of your debt.
Bankruptcy is a federal protection that helps people and businesses who can't pay their debts. Most individuals who file bankruptcy choose between Chapter 7 (liquidation) bankruptcy and Chapter 13 (repayment) bankruptcy. The type of bankruptcy you file influences whether you need to sell your assets or make payments. It may influence how much of your debt gets canceled.
Even though most people shudder when they hear the word, bankruptcy can bring much needed financial relief. There's a certain stigma around the idea of giving up on debts and seeking refuge in bankruptcy, but there's no real reason to feel shame.
"Bankruptcy isn't an easy solution or a coward's way out, but people with a lot of motivation can sometimes avoid it," said Max Smith, a certified credit counselor in Sacramento, Calif.
That being said, filing bankruptcy is a serious decision that requires a lot of thought.
When should you avoid bankruptcy?
If you earn too much to qualify.
Bankruptcy won't always be the right choice. To discharge your debts through bankruptcy — that means your debts will be forgiven — you must prove that you can't make the payments to your creditors. That means that people with high incomes may not get the debt relief they want through bankruptcy. Instead, they may have to file a form of bankruptcy that allows them to restructure their debts making it easier for them to make payments but not erasing the debts altogether. We'll explain that later in this guide.
If you've recently filed bankruptcy.
Plus, bankruptcy won't work if you've recently received a bankruptcy discharge. Legally, you cannot receive a Chapter 7 discharge if your you've received a Chapter 7 discharge in the last eight years, or a Chapter 13 discharge in the past six years.*
Likewise, you cannot receive a Chapter 13 discharge if you've received a Chapter 7 discharge in the last four years, or a Chapter 13 discharge in the last two years.
If you don't have any assets at risk.
Even if you legally qualify to file bankruptcy, filing could be a waste of resources. Derek Caldwell, a bankruptcy attorney in Raleigh, N.C. explains that some people are "judgment-proof" so they should not bother with filing bankruptcy.
For example, a person with minimal assets, and no income except for Social Security income doesn't have collectible assets. Social Security Income cannot be garnished to repay delinquent debts, and the person has no assets to seize. In that situation, filing bankruptcy is a waste of money, since their debts aren't collectible.
Instead of filing bankruptcy, Caldwell advises opening a bank account that only holds social security income which protects it from creditors. Then you can send a cease communication letter to stop collectors from calling.
If you can afford to make payments by trimming expenses.
As a credit counselor, Smith helps clients build budgets, and lower their interest rates on existing debts. He challenges clients to track their expenses for at least 30 days, so they can find discretionary income. Additionally, he teaches clients to comparison shop and negotiate rates to lower their fixed expenses. These simple actions often help some clients avoid bankruptcy.
*Technically, you can file before six years if your total payments account for 100% of unsecured debt claims in your Chapter 13 bankruptcy. You can also file before six years if your payments account for 70% of unsecured debt claims and you made the plan in good faith and made your best effort to make the payments.
Types of consumer bankruptcy
If you plan to file on your own
A lawyer can help you decide between Chapter 7 and Chapter 13 bankruptcy. They will also answer your questions, and file all the necessary forms for you. However, if you want to file for bankruptcy on your own, here's what you need to do.
File the necessary documents
Filing bankruptcy requires you to submit at least seven documents right off the bat. These include a petition for bankruptcy.
You'll also need to include schedules that list your assets and liabilities (both secured by an asset, and unsecured).
On top of those, you'll need to include schedules that detail your income (including disclosures of anticipated income) and expenses.
If you have any open contracts, you'll have to file a schedule of executory contracts or unexpired leases.
Also, you will need a statement of financial affairs which asks you to explain your current incomes, debts, payments and any financial hardships.
Additional requirements may include a credit counseling certificate, your debt repayment plan, and two months of pay stubs.
People filing Chapter 13 bankruptcy must also submit a repayment plan with their petition.
When filing Chapter 13, expect to pay a $235 case filing fee, and a $75 miscellaneous administrative fee, according to USCourts.gov. For Chapter 7 bankruptcy, you will pay $245 to file, $75 in miscellaneous fees, and $15 trustee surcharge when you file.
Automatic stay
Once you file, this automatically stops most (but not all) collections actions against you. You should not make any regular payments during this time. However, if you're filing Chapter 13 bankruptcy, you must start making your monthly plan payments within 30 days of filing even if the plan hasn't been approved yet.
Appointing a bankruptcy trustee
In Chapter 7 and Chapter 13 bankruptcy, the courts appoint a bankruptcy trustee to your case. The job of the trustee is to work with both you and your creditors in an impartial manner. The trustee will be in charge of liquidating your estate and disbursing the funds (in Chapter 7 bankruptcy) and receiving and distributing funds (in Chapter 13 bankruptcy).
Meeting of the creditors
Your case trustee will set up a meeting with you and your creditors within 21 to 50 days after you file. You must attend the meeting and answer any questions during the meeting.
Liquidation (Chapter 7 only)
Following the meeting of the creditors, your bankruptcy trustee may begin selling assets and paying your creditors. The trustee will only sell assets that aren't exempt by federal law. If you want to keep your house or car, you may have the opportunity to reaffirm your debt on secured property like your car. This means you agree to continue making payments as agreed on the loan. You must reaffirm all loans before your property is discharged.
Plan confirmation (Chapter 13 only)
After the meeting of creditors, a bankruptcy judge will hold a hearing. During the hearing, the judge will decide whether you can realistically make the payments in your plan. They will also confirm that the plan meets the standards required. If the believes that your plan meets the required standards, she will confirm it. You will continue to make payments to your trustee. Payments will last three to five years based on the approved plan.
Discharge
The last step in bankruptcy is discharge. This means that your remaining debts are canceled, and cannot be collected. You will owe income tax on the amount of money discharged, so be careful to set aside some money to pay that tax.
Alternatives to bankruptcy
If bankruptcy doesn't make sense for you, you still have options to lower your debt burden. Two alternatives include debt management plans (DMP) and debt negotiation. Debt management plans are a type of debt consolidation. In a DMP, a nonprofit credit counseling company negotiates interest rate changes on your behalf. In general, these companies specialize in lowering credit card interest rates. These companies charge a small fee for their services.
Another option is debt negotiation. If you've got cash saved up, a collections agent may accept a lump-sum payment to cancel your debt. They may accept as little as 25 cents for every dollar you owe, but you have to pay it immediately. Lawyers and debt settlement companies may offer to negotiate on your behalf. This option works best if you have cash saved up.
Below, we compare these options to the major consumer bankruptcy options.