How Does Mortgage Modification Work?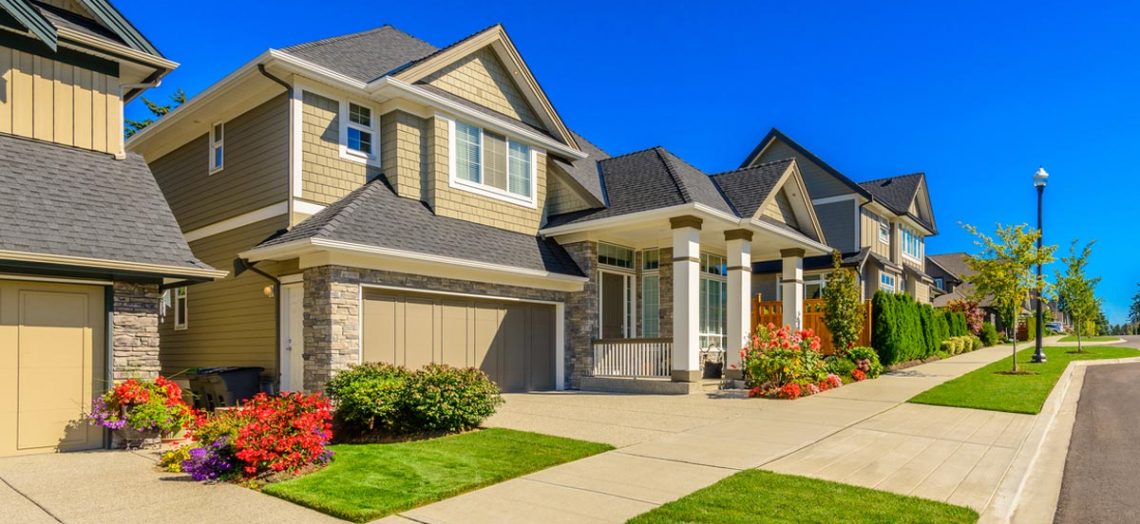 Managing your monthly mortgage payment can be challenging, and not all borrowers successfully stay current from month to month. The U.S. mortgage delinquency rate rose to 4.47% during the third quarter of 2018, an increase over the previous quarter, according to the Mortgage Bankers Association's National Delinquency Survey.
There is help available for people who are overwhelmed by their mortgage and need help getting back on track. One option is to work with your lender to make changes to your loan through a mortgage modification.
What is a mortgage modification?
A mortgage modification is a transaction that allows your lender to change the original terms of your home loan. Modifications can be especially helpful for homeowners who may be experiencing a temporary hardship.
Loans can modified in a few different ways, which include:
Extending the number of years you have to repay your mortgage, for example, going from 25 to 30 years remaining.
Lowering your mortgage interest rate.
Reducing your outstanding loan principal balance.
The bottom line: A loan modification helps to lower your monthly payment amount, making your mortgage more affordable to manage.
Qualifying for a mortgage modification
Each lender will have different requirements before they'll consider a mortgage modification.
However, one of the more common mortgage modification options is the "Flex Modification" foreclosure prevention program, launched in October 2017 by government-sponsored enterprises Fannie Mae and Freddie Mac.
Remember: Conventional mortgages follow guidelines set forth by Fannie Mae and Freddie Mac, and these enterprises often purchase mortgages from lenders, helping those lenders continue to provide loans to consumers. You can use the loan lookup tools offered by Fannie and Freddie to find out whether one of the enterprises owns your loan, making you eligible for the modification program.
The Flex Modification program has several borrower requirements that apply to different circumstances, but below we list some of the general criteria. Borrowers must:
Be 60 or more days delinquent.
Submit a borrower response package.
Have an eligible mortgage on the property that is their primary residence.
Have a mortgage that was originated at least 12 months prior to the evaluation date.
Have a mortgage that hasn't been modified three of more times in the past.
Have not failed a "Flex Modification Trial Period Plan" over the last 12 months.
If you're pursuing a modification directly with your lender, they may have different or additional requirements. Be sure to verify their guidelines by reaching out for more information.
How to apply for a mortgage modification
Applying for a loan modification might be advantageous to homeowners who aren't eligible to refinance, are facing a long-term hardship situation and are seriously behind on mortgage payments. It's also a way to avoid foreclosure.
Every mortgage company has its own loan modification application process, so check with your lender for specifics. Fannie and Freddie's Flex Modification program for conforming loans requires borrowers to supply income documentation to demonstrate they can still repay their mortgage, hardship documentation, applicable tax forms and a mortgage assistance application.
A word of caution: If you plan on applying to extend your loan term, keep in mind that while your monthly mortgage payment will likely be lower than it originally was, you'll pay more in interest over the life of your loan.
Mortgage modification vs. refinance
A loan modification shouldn't be confused with a refinance. With a mortgage refinance, you're paying off your existing loan with a new mortgage and a new interest rate, loan amount and monthly payment. A modification changes the terms of your existing mortgage.
Refinancing your mortgage usually comes with closing costs and fees, just as your original mortgage did. A modification typically doesn't involve closing costs.
Borrowers who choose to refinance aren't required to stick with their current lender; they can comparison shop. A loan modification does not change your lender.
Beware loan modification scams
Unfortunately, there are people who aim to wrongly profit off consumers facing difficult times by concocting scams related to mortgage modifications.
Mortgage modification scams typically relay false promises of saving you from foreclosure, and instead, take your money. Scammers may engage in the following activity, according to the Consumer Financial Protection Bureau:
Ask you to pay high upfront fees to receive service.
Ask you to sign over the title to your home.
Ask you to sign paperwork that you don't understand.
Promise to grant you a loan modification.
Request that you begin making mortgage payments to a third party that isn't your lender or servicer.
Tell you to suspend your mortgage payments altogether.
It's imperative that borrowers do their due diligence when seeking mortgage assistance and ensure they're receiving legitimate loan modification help. The Federal Trade Commission recommends six steps to avoid a mortgage modification scam:
Don't pay an upfront fee.
Don't send your mortgage payments to anyone but your lender (or servicer).
Don't fall for official-sounding names, such as the "Federal Assistance Program," for example.
Don't rely on a forensic loan audit for foreclosure prevention.
Don't stop making your monthly mortgage payments.
Don't do business with a company that guarantees you'll be granted a loan modification.
File a complaint with the CFPB online or by phone at (855) 411-2372 if you believe you might be the victim of a mortgage modification scam.