How Does LendingTree Get Paid?
LendingTree is compensated by companies on this site and this compensation may impact how and where offers appear on this site (such as the order). LendingTree does not include all lenders, savings products, or loan options available in the marketplace.
What Is a Short Sale and How Does It Work?
Updated on:
Content was accurate at the time of publication.
Do you owe more on your mortgage than your home is worth? Or are you so far behind on mortgage payments that you're facing foreclosure? Going through the short sale process could be a smart way to cut your losses. 
A short sale allows you to sell your home for less than what you owe on the mortgage (or mortgages, if you've taken out multiple loans on the same house). It requires lender approval, but in many cases your lender will forgive any remaining debt. 
What is a short sale on a house?
A short sale is when a homeowner sells their home for a price that falls "short" of the amount owed to their mortgage lender. Usually, the homeowner is in dire financial straits and has chosen a short sale because it will help them avoid foreclosure. They'll lose the house either way, but using a short sale as an exit strategy has some significant advantages over going through foreclosure. 
The lender first has to agree to a short sale for it to be a viable option. Once the house is sold, the proceeds are used to pay off as much of the seller's outstanding loan balance as possible. In some cases, any remaining debt (known as the "deficiency") is then forgiven by the lender. 
Short sale example
Let's say you owe $350,000 on your mortgage. Your lender agrees to a short sale, and because home prices have dropped since you bought the home, you're unable to find a buyer who will pay more than $275,000. 
$350,000 – $275,000 = $75,000. 
Your deficiency is $75,000.
In other cases, though, you could still be on the hook for the deficiency. If the lender files a deficiency judgment, you may be required to pay the remaining debt even after the house has been sold. While a few states — including California and Nevada — don't allow deficiency judgments following a short sale, most do. 
Who is the buyer in a short sale? 
Short sale homes are popular with house flippers and other real estate investors because they're often in need of affordable — rather than major — repairs and available for less than market value. Ultimately, the lender doesn't need to sell the house for its full market value, it just needs to believe that it will make as much money in a short sale as it would by going through the full foreclosure process. Once the necessary repairs are made, in theory, the house is ready to sell for more than the buyer paid or sunk into repairs — the hallmark of a great real estate investment. 
If you're looking to buy a short sale home yourself, there are many unique considerations that make this type of real estate transaction more complicated than a typical home purchase. Be prepared to do your research and seek the guidance of a real estate agent experienced in short sales. 
How the short sale process works
Because a short sale is a way for a borrower and lender to work together to resolve a bad situation — known in the mortgage industry as "loss mitigation" — if you want to avoid foreclosure, you need to be prepared to collaborate with your lender throughout the process. The lender will have to approve a buyer's offer but, otherwise, the short sale process is similar to a traditional home sale. But keep in mind that it will likely take longer than a normal sale. A short sale commonly takes four to six months and involves: 
STEP 1. Reaching out to your mortgage servicer.
Your lender is required by federal law to provide you with loss mitigation resources if you are 45 days late on your mortgage. This may involve evaluating your finances as well as determining how many days you're already behind on your payments. 
STEP 2. Completing the paperwork requested by your lender.
Yes, stopping a foreclosure requires a lot of paperwork! You'll need to fill out a borrower response package or loss mitigation application to show your lender that you're serious about avoiding foreclosure and eligible for other options. Similarly, your lender may require a loss mitigation application to help you demonstrate your financial hardship by providing documentation of your income, expenses and the reasons you are struggling financially. 
STEP 3. Putting your home up for sale.
Collaborate with your real estate agent to set a sale price for your home. Have your agent list your home on the Multiple Listing Service (MLS) and market it online the same way they would a traditional home sale. MLS rules may require your agent to disclose that the listing is a short sale in order to market it. 
STEP 4. Reviewing purchase offers with your lender.
Once you have buyers who are interested in your home, share the purchase offers with your lender for their review. 
STEP 5. Accepting an offer and closing the deal.
If all goes well, your lender will eventually agree to accept one potential buyer's purchase offer. At this point, you'll schedule and participate in a mortgage closing to transfer ownership of the home to the buyer.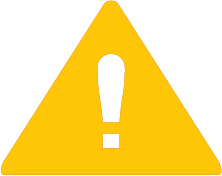 If you have a
second mortgage
on your home, such as a home equity loan or line of credit, that lender must also review the short sale terms to ensure they can recoup some of their money. 
If you're dealing with a condo or other home with a homeowners association (HOA), be aware that outstanding HOA fees can constitute another lien on the property, and all lienholders have to agree to a short sale for it to go through. The sale can be derailed if everyone involved doesn't agree to the terms. 
Short sale vs. foreclosure
A short sale is a foreclosure prevention option that can be a good choice for homeowners who have fallen behind on mortgage payments or are underwater on their mortgage (in other words, who owe more than the home is currently worth). With a short sale, you and your lender collaborate to get the home sold and as much of the debt paid off as possible — without the expense and complications of foreclosure. 
→ The lender benefits because it can recoup a significant portion of the money it lent to you without having to go through the foreclosure process, which can be complicated and costly. 
→ You, the homeowner, benefit because you can avoid formal foreclosure's negative effects on your finances and may have some portion of the debt forgiven. 
Foreclosure is what happens after you're unable to catch up on missed mortgage payments for at least 120 days. Your mortgage lender repossesses your home to sell it and make back the money they provided for your home purchase. Depending on which state you live in, your lender may have to take you to court to complete the foreclosure process. 
Short sale
Foreclosure
Homeowner's involvement
Works with a real estate agent and the lender to get the home sold
Doesn't participate in the sale of the home
Can the homeowner continue to live in the home until it is sold?
The homeowner can usually stay in the home until it's sold and may be able to negotiate to stay longer — but will have to pay for the privilege.
The homeowner retains legal ownership of the home until it's sold, at which point they must leave or risk eviction.
How long it takes (average)
4 months
2.5 years
Financial impact on the homeowner

Your credit score may drop by up to 160 points
You may have to wait two to seven years to get another mortgage. 

Your credit score may drop by up to 160 points
You may have to wait two to seven years to get another mortgage. 
Pros and cons of selling in a short sale
Pros
Cons

You might take less of a hit to your credit than with a foreclosure. 

You may have part of your debt forgiven. 

You'll avoid the stigma of foreclosure, which is a matter of public record. 

You'll be far closer to debt-free than you were before the short sale. 

You won't walk away with any money from the home sale. 

You may still owe the deficiency after the short sale is complete. 

Your credit will be damaged and may not fully recover for seven to 10 years. 

You may have to wait a number of years before you can finance another house. 
4 tips for selling your home in a short sale
1. MAKE SURE A SHORT SALE IS THE BEST OPTION. 
Are you truly ready to leave your home? If not, you may qualify for an alternative foreclosure prevention option, such as a mortgage modification or a repayment plan. A modification permanently changes the terms of your loan to make your payments more affordable. A repayment plan allows you to spread out your past-due mortgage payments over a set time frame: When you make your regular mortgage payments each month, a portion of the past-due amount is added to each payment. 
2. KEEP YOUR HOME IN GOOD CONDITION. 
It's in your best interest to sell your home at a price that's as close to your outstanding mortgage balance as possible. Keep your home's interior and exterior in top shape. Declutter the rooms, do some low-cost landscaping and consider affordable staging projects. 
3. WORK WITH AN EXPERIENCED REAL ESTATE AGENT. 
Ask for agent recommendations from friends and relatives, but be sure to work with a real estate agent who has experience in short sales. Look for agents who have specialized training in distressed properties, such as the Certified Distressed Property Expert® or Short Sales and Foreclosure Resource® professional designations. Remember to check online reviews and ask plenty of questions before moving forward. 
4. CONSIDER FILING FOR BANKRUPTCY. 
If you've hit a rough patch that has made it impossible for you to pay your debts, it may be prudent to consider bankruptcy. Although there may be a lot of stigma around the process, if you're still paying off a substantial deficiency even after a short sale, Chapter 13 bankruptcy can ease the burden by giving you more time to pay back your debt and eliminating any outstanding debt due to second or third mortgages.