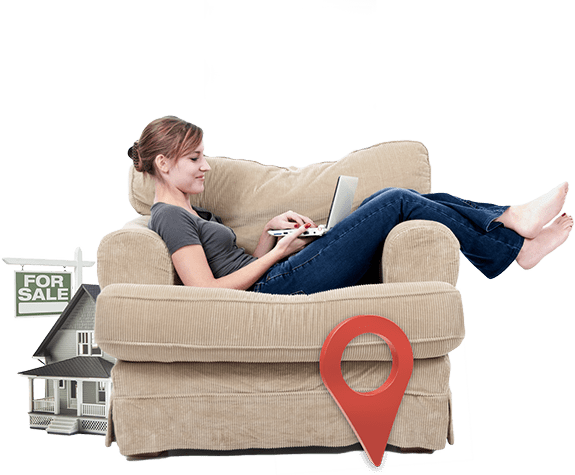 Compare Mortgage Loan Offers for Free
How can we help you today?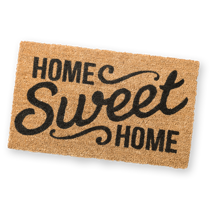 Congratulations! You're ready to buy a home...
One of the biggest purchases you'll ever make is buying a home. The homebuying process can seem complicated at times, but it doesn't have to be difficult. Our goal at LendingTree is to help you find the right home financing with the right mortgage lender. Whether you're a first-time homebuyer or a pro buying an investment property or vacation home, you want to be prepared.
Do you already have a home loan? We can also help you refinance your mortgage and save money.
You can get up to five free mortgage offers in minutes. There are no hidden fees or obligations. Comparing quotes is a great first step to buying your dream home.
What is a mortgage?
A mortgage is a legal agreement between a borrower and mortgage lender. The lender provides money to the borrower to purchase real estate, and in exchange, the borrower agrees to repay the loan, plus interest. The mortgage is secured by the real estate — for example, a home — so if the borrower fails to repay the loan, the lender can repossess the home through foreclosure and sell it to pay off the loan.
58%
of homebuyers stated that price is most important when considering a mortgage
What you need to know about home financing
How to qualify for a home loan
Have at least a 620 credit score for a conventional loan and a 580 score for an FHA loan. VA and USDA lenders might require a minimum 620 and 640 credit score, respectively.

Have a debt-to-income (DTI) ratio — the percentage of your gross monthly income that is used to make debt payments — at or below 43%. You might qualify for a mortgage with a DTI ratio as high as 50%, but you'll need a good credit score and/or a larger down payment.
Have at least a 3% down payment for a conventional loan (income limits may apply) and a 3.5% down for an FHA loan. There may be no down payment required if you're borrowing a USDA or VA loan. For conventional and FHA loans, unless you put down 20%, you'll be required to pay for mortgage insurance as part of your mortgage payment.

Have proof of steady employment and income for the past 2 years. Be prepared to deliver pay stubs, W-2s and tax returns to your lender.
8 steps to getting a mortgage
Review your financial circumstances.

Pull your credit reports and scores from all three major credit reporting bureaus: Equifax, Experian and TransUnion. Use a

home affordability calculator

to help you understand what you might qualify to afford.

Decide which mortgage term and type is right for you.

Would you rather have a 15-year or 30-year loan? Do you need to focus on a

low down payment mortgage program

such as an FHA loan, or are you prepared to put 20% down to avoid mortgage insurance?

Save, save save.

Not only will you need to save for a down payment (in many cases), you'll also need money to cover your

closing costs

, which could range from 2-5% of your home's purchase price. On top of that, your emergency fund needs to be intact even after you've bought your home. Lenders like to know you have a cushion to make mortgage payments should you suffer a job loss or medical emergency.

Get a mortgage preapproval, then house hunt.

Once you have your preapproval in hand, you can use that information to shop for homes within that price range in your desired area. Home sellers are more likely to take you more seriously as a buyer if you've been preapproved.

Make an offer on your dream home.

Once you've found "the one," submit your best offer, which typically includes information about the purchase price, the date you were preapproved and any conditions that must be met. You'll also pay the required earnest money deposit to show your commitment to the transaction.

Get a home inspection.

Once your offer is accepted, you'll need to pay for a

home inspection

to ensure the home is move-in ready, or to identify repairs the seller needs to complete before the sale can move forward. You'll likely also fill out a formal mortgage application at this point.

Cooperate with the underwriting team.

Your mortgage application will go to the next stage of the process, which involves verifying your documentation before giving you

final approval

. Your lender's underwriting team will likely reach out and ask for updated paperwork, so be prompt in your responses to prevent delays. Your lender will also order an

appraisal

to confirm that the home's value is sufficient enough for the loan amount. You'll receive your

Closing Disclosure

three days before your closing date.

Complete your final walk-through and closing

. Before you head to the

mortgage closing

table, walk through the property once more to double-check that the necessary repairs were addressed and bring up any additional issues you find. Once at the closing, you'll pay your down payment and closing costs, sign several documents and receive your house keys.