How Does LendingTree Get Paid?
LendingTree is compensated by companies on this site and this compensation may impact how and where offers appear on this site (such as the order). LendingTree does not include all lenders, savings products, or loan options available in the marketplace.
How to Get Home Loans for Bad Credit
Updated on:
Content was accurate at the time of publication.
Homebuyers in search of bad credit home loans may be surprised to discover they have multiple options. Home loans for bad credit are available through several loan programs, and many lenders are willing to take a chance on prospective homeowners with credit blemishes.
Do home loans for bad credit exist?
Yes, it's possible to get a mortgage even if you have bad credit. We'll go over how to do it, but first, it's worthwhile to understand how mortgage lenders evaluate credit scores and other financial information for those buying a house with bad credit. In addition, it's crucial to understand what's considered "bad" credit.
How lenders evaluate your credit
When you apply for a home loan, lenders will look at your credit scores and overall financial picture. The term "bad" doesn't appear in the official classifications of credit scores, but because specific mortgage requirements vary by lender and loan program, "bad credit" is often used to mean having a score near the minimum allowed for a particular loan program. It could also mean your credit history shows one or more of the following:
Multiple late payments
High balances on credit cards and loans
Multiple new accounts
Debts sent to collections
Loan default
Bankruptcy
Foreclosure
Short sale
Your credit score is important to lenders because it represents how risky it is to lend you money. That said, even two borrowers with the exact same credit score will have gotten there via different paths, and lenders might see their circumstances somewhat differently because of that.

  Learn more about getting a mortgage prequalification vs. preapproval.
What is a bad credit score?
There are three major credit bureaus — Equifax, TransUnion and Experian — and multiple types of credit scores. However, most lenders use the FICO Scores created by Fair Isaac Corp. A FICO Score will fall within the range of 300 to 850, with the average score in the U.S. landing at 714. Here's a look at the classifications of FICO Scores:
| Credit score range | Rating |
| --- | --- |
| 800-850 | Exceptional |
| 780-799 | Very good |
| 740-779 | Very good |
| 670-739 | Good |
| 580-669 | Fair |
| 300-579 | Poor |
Since "bad credit" likely won't outright prevent you from getting a home loan, what really matters is that you understand how your credit score will affect your path to homeownership.
| Credit score range | Borrower classification | Consequences for borrowers |
| --- | --- | --- |
| 780 and above | Optimal | The lowest possible closing costs and interest rates |
| 740 and above | Superprime | The lowest possible interest rates |
| 720 and above | Superprime | Very good odds of being approved for most loans |
| 680 and above | Prime | Good odds of being approved for most loans |
| 620-679 | Nonprime | Less likely to be approved for a loan and may see higher interest rates and lower loan amounts |
| 540-619 | Subprime | May struggle to get approved for a loan |
| 539 and below | Deep subprime | May struggle to get approved for a loan |
Your credit score is just one factor mortgage lenders will consider when you're buying a home with bad credit, but it is weighed heavily because it represents your risk to lenders.

  Learn more about how to improve your credit score.
  Good news for borrowers with "good," "fair" or "poor" credit
Recent changes to the rules that apply to conventional mortgages — known as loan level price adjustments (LLPAs) — will ease the burden on borrowers with credit scores below 680. It will still cost you more to have a lower credit score, but Fannie Mae and Freddie Mac are reducing just how much they'll penalize you. This is great news for first-time and repeat homebuyers with lower scores, especially those who have a decent down payment, because they'll see significant savings.
How to buy a house with bad credit: 5 loan options
Recently, the median FICO Score for newly originated mortgages topped 750, which is much higher than the average credit score. Fortunately, buyers with scores well below that number or with adverse events in their credit history can pursue homeownership through one of these bad credit home loans.
Loan program
Minimum credit score
Minimum down payment
DTI ratio*
FHA loans
500

3.5% with a 580 credit score or higher
10% with a 500-579 credit score

43%
VA loans
None, but most lenders look for 620
No down payment required
41%
USDA loans
None, but most lenders look for 640
No down payment required
41%
Fannie Mae HomeReady® loans
620; borrowers without credit scores can use alternative data
3%
45%
Freddie Mac Home Possible® loans
660; borrowers without credit scores can use alternative data
3%
45%
*Some programs may permit a higher DTI under certain circumstances.
FHA loans
A mortgage insured by the Federal Housing Administration (FHA) can be a solid option when buying a house with bad credit because FHA lenders have some of the most lenient qualifying requirements. The FHA minimum credit score is 500 with a down payment of 10% or more; you'll need a 580 credit score to make the minimum 3.5% down payment.
FHA loans also provide shorter waiting periods after major credit issues — such as foreclosures, bankruptcies, judgments or tax liens — than conventional loans. To offset the risk inherent in these more lenient borrower requirements, FHA loans come with two types of mortgage insurance premiums, upfront and annual.
VA loans
Available to active-duty service members, veterans and eligible spouses, VA loans, which are backed by the U.S. Department of Veterans Affairs (VA), require no down payment. While there is no minimum credit score for VA loans, most lenders usually look for a score of 620 or higher. VA loans come with a funding fee — a percentage of the loan amount — that can be paid up front at closing or rolled into the loan.
USDA loans
Rural borrowers may qualify for a mortgage directly with the U.S. Department of Agriculture (USDA) or through a USDA-approved lender. These loans are available to low- and moderate-income borrowers who live in designated rural areas, typically based on population size.
Fannie Mae HomeReady® loans
Borrowers without credit scores can qualify for a conventional HomeReady® loan with alternative credit sources, such as bill payment history. The minimum down payment is 3%, but borrowers who put down less than 20% will need to pay for private mortgage insurance (PMI).
Freddie Mac Home Possible® loans
Similar to HomeReady®, Freddie Mac's Home Possible® program is available to borrowers without credit scores. A minimum down payment of 5% is required for those without a score; otherwise, the minimum is 3%. Borrowers with down payments below 20% will need to pay for PMI.
Bad credit mortgage lenders: Lender options for bad credit home loans
Here are some lenders you may want to consider if you're applying for a home loan with a low credit score:

  Read more about our list of the best mortgage lenders.
How to boost your chances of being approved for a bad credit home loan
Fortunately, even if you have a low income, a poor credit score or negative marks in your credit history, you can bolster your chances of getting a home loan with bad credit.
Know what's on your credit reports
Sometimes inaccurate information can show up on your credit reports. Take the initiative to request a copy of your credit reports from the three main credit bureaus at AnnualCreditReport.com and review them for errors before looking into bad credit home loans.
Remove errors and paid-off debts from your credit report
If you spot any incorrect information on your credit report, you can follow these procedures to submit disputes and get the errors removed from your reports. If you've had payments sent to collections in the past, they may still be on your report as well — even if you've paid them off. In some cases, you can request that the lender remove the entry from your credit report, or you can offer to pay a still-outstanding debt in return for having it immediately removed. Your creditor doesn't have to agree, but sometimes it will.
Increase your down payment
Putting more money down will go a long way toward getting approved, as it helps demonstrate to lenders that you're a less risky borrower. In the case of FHA loans, a higher down payment means you can qualify with a 500 credit score. In addition, increasing your down payment can improve your mortgage rate and lower your closing costs.
Crafting a budget to find ways to cut expenses or picking up a side hustle to generate more income can help you save for a larger down payment. You should also consider committing any lump sums you receive, such as tax refunds or bonuses, toward your down payment. In addition, if you have loved ones who may be willing and able to help, you can always ask them to gift money toward your home purchase.
Pay down debt and lower your DTI
One factor lenders review when deciding whether to approve you for a loan is your debt-to-income (DTI) ratio. Your DTI ratio is calculated by dividing your total debt, including your mortgage payment, by your gross monthly income. Ideally, when you're buying a house with bad credit, you want to shoot for a ratio that's no greater than 43%. DTI requirements do vary by loan and lender, however.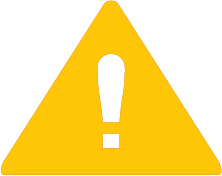 Conventional loan DTI changes in 2023
As of May 1, 2023, conventional borrowers with a DTI above 40% who are borrowing more than 60% of their home's value will pay higher fees at closing. The extra fee related to DTI will range from 0.25% to 0.375% of the total loan amount.
→  One way to lower your DTI is to pay down some of your debts; another option is to increase your income. Either method can help improve your DTI.
Focus on a track record of on-time payments
Your payment history accounts for 35% of your FICO Score. As such, maintaining a flawless payment history is one of the best ways to improve your credit score and increase your chances of getting a home loan with bad credit. If you have a pattern of making late payments, you may want to wait before applying for a mortgage to minimize the impact on your loan terms.
Shop around for lenders
When searching for bad credit mortgage lenders, keep in mind that borrower requirements and rates will vary between types of lenders. For example, a local credit union may have more forgiving terms than a national bank, while an online lender may have a proprietary loan program that you could qualify for. Be sure to consider options from multiple lenders and compare rates and terms.
Find a cosigner or co-borrower
Not all loan programs allow it, but in some cases you can use a cosigner or co-borrower to boost your income, which can have a major effect on your DTI and how much money you can qualify to borrow. FHA loans, for example, usually require that borrowers live in the home they purchase but will allow you to use the income of an out-of-state co-borrower or cosigner to qualify for a mortgage, even though they won't be living in the home with you.
Seek a lower loan amount
One way to make qualification easier is simply to aim a little lower when it comes to the dollar amount you're trying to borrow. One popular option, especially in nonurban areas, is a manufactured home. Modern manufactured homes can look surprisingly similar to site-built homes and cost around $72 per square foot, compared to the $144 you'll pay per square foot for a typical site-built home.

  Learn more about how to buy a mobile home.
Should you get a bad credit home loan or wait?
When you're buying a home with bad credit, you're seen as a bigger risk in the eyes of lenders. To offset that risk, lenders typically charge a higher interest rate than they would charge someone with excellent credit. A higher interest rate means a more expensive loan in the long run.
Example scenario
Here's an example of how a low credit score can impact the interest rate and total interest paid on a $350,000, 30-year fixed-rate mortgage. Our example doesn't factor in property taxes, homeowners insurance, mortgage insurance or other fees.
| Credit score | APR | Monthly payment (principal and interest only) | Total interest paid |
| --- | --- | --- | --- |
| 760-850 | 6.208% | $2,145 | $422,365 |
| 700-759 | 6.430% | $2,196 | $440,614 |
| 680-699 | 6.607% | $2,237 | $455,293 |
| 660-679 | 6.821% | $2,287 | $473,189 |
| 640-659 | 7.251% | $2,388 | $509,628 |
| 620-639 | 7.797% | $2,519 | $556,775 |
Source: MyFICO.com.
As you can see, the differences between credit score ranges translate to just fractions of a percentage point in interest. However, over the life of the loan, those minor differences add up. In our example, a borrower with a 639 credit score could save $101,482 by getting their credit score up to 680. Depending on your circumstances, waiting and improving your credit score instead of buying a house with bad credit could result in significant savings.
Try using our mortgage calculator to estimate your monthly payment:
Frequently asked questions
There are multiple credit scoring models, so classifications of scores vary. However, the most widely used credit scores are FICO Scores, which range between 300 and 850. On the FICO scale, a credit score below 580 is rated as "poor."
Your closing costs will depend on the type of loan you get, the home's purchase price and other factors. For example, VA loan borrowers will need to pay a funding fee, while FHA loan borrowers will pay an upfront mortgage insurance premium. Borrowers may be able to roll such fees into their loan amount.
Buying a house with bad credit doesn't automatically mean you'll pay higher mortgage insurance premiums — the type of loan you have and how much you put down will determine that. For example, all FHA loans come with two types of mortgage insurance premiums, upfront and annual. Conventional loan borrowers who put down less than 20% will pay a similar fee — private mortgage insurance (PMI) — regardless of credit score.
Having a cosigner on a home loan is possible, but asking someone to be a cosigner is a decision that shouldn't be taken lightly. This person will be on the hook for your loan if you miss payments, which puts their creditworthiness at risk.
Yes, you can refinance a bad credit mortgage, but be sure to familiarize yourself with your specific loan terms. If your credit has improved since buying a home with bad credit, you may qualify for a lower rate or a mortgage with better loan terms. Keep in mind that you'll have refinance closing costs, so you'll need to consider whether a refi makes financial sense.
Yes, you can get a mortgage after filing for bankruptcy. However, you'll first need to go through a waiting period, which can range from 12 months to four years, depending on the loan program and type of bankruptcy you filed.
If you've had a mortgage foreclosure, you'll have to wait longer than you would after any other credit issue. Waiting periods range from two to seven years. If extenuating circumstances led to the foreclosure, such as an illness or job loss affecting the household's breadwinner, there might be exceptions allowing you to get a loan sooner.