Home Loans For People with Bad Credit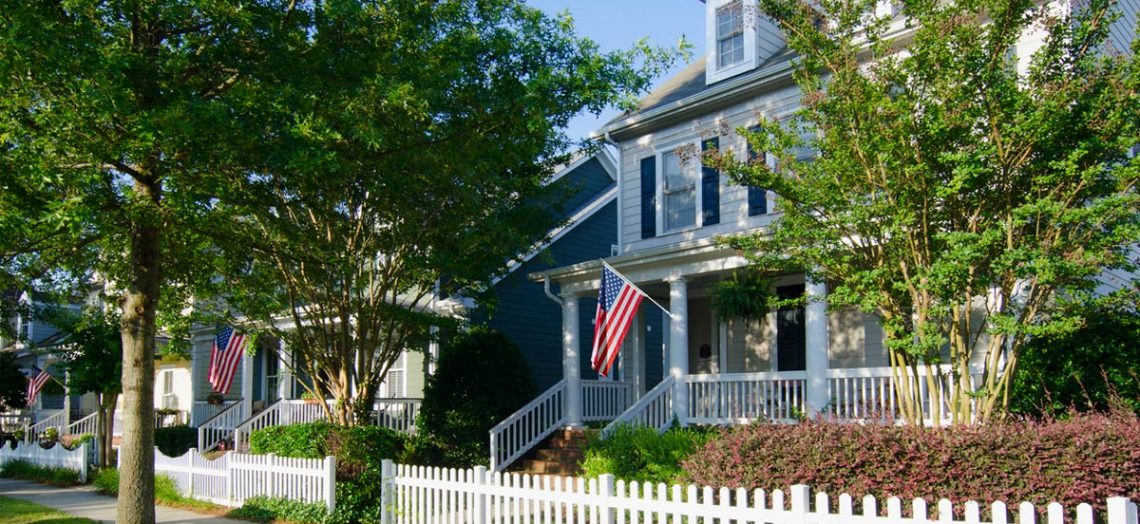 It's no surprise that lenders prefer loaning money to people with good credit. After all, a good credit score shows the borrower has a proven track record of paying their debts, and this is a good indication that the lender will get paid back, too.
According to a recent report by MagnifyMoney, a subsidiary of LendingTree, lenders have increased their credit requirements for new loans. The median FICO score for people approved for a new mortgage rose from 707 in late 2006 to 764 in 2017, and scores at the bottom range increased from 578 to 657.
Despite these statistics, borrowers with bad credit shouldn't throw in the towel. It may be harder to get approved for a home loan, but it's not impossible. This guide will cover home loans options available for people with bad credit and how to improve your chances of getting approved.
Types of Home Loans for Bad Credit
First, we'll take a look at a few home loan programs available for borrowers with bad credit scores.
FHA loan
Minimum credit score required: 500
Loans backed by the Federal Housing Administration (FHA) typically offer more flexible lending requirements than traditional bank loans. Borrowers with credit scores of 580 and above can get a home loan with a down payment as low as 3.5 percent. With a credit score between 500 and 579, the borrowers will need a down payment of at least 10 percent.
FHA loans are available in 15- or 30-year terms, and rates may be fixed or adjustable.
To qualify for FHA financing, the house or condo must meet certain basic property requirements. In general, the house must not have any conditions that would affect the health and safety of the homeowner or the structural integrity of the property. This could include hazardous materials, groundwater problems, and toxic chemicals, among others. The house must also have hot water, bathroom facilities, and a safe method for sewage disposal.
FHA borrowers are required to pay both upfront and annual mortgage insurance. On a typical 30-year mortgage with a base loan amount of less than $625,500, the annual mortgage insurance premium would be 0.85 percent as of this writing. The current upfront mortgage insurance premium is 1.75 percent of the base loan amount.
VA loan
Minimum credit score required: 620-640
Veterans with bad credit have an additional option that non-veterans do not: loans back by the U.S. Department of Veterans Affairs (VA). VA loans do not have a minimum credit score requirement. Instead, the VA requires a lender to "review the entire loan profile to make a lending decision." However, because VA loans are offered by VA-approved lenders and not the VA itself, individual lenders may have their own requirements. According to Tom Wunderlin, president of Easy Mortgage in Madison, Wis., 100 percent of the loan can be financed with zero down if the borrower has a 560+ credit score.
VA loans are available in 15- or 30-year terms, and rates may be fixed or adjustable.
To qualify for VA financing, the residence must meet certain requirements. In general, property cannot be in badly deteriorated condition, unless there's a reasonable likelihood that it can be repaired prior to loan closing.
VA loans do not require mortgage insurance, although there is a one-time funding fee. The funding fee varies by the type of veteran and the down payment percentage, but it typically runs from 1.25 to 2.4 percent of the loan amount. Veterans receiving VA disability compensation are exempt from the funding fee. To apply, you'll need a Certificate of Eligibility (COE).
USDA loan
Minimum credit score required: 620-640
Borrowers interested in purchasing a home in a rural area may be eligible for a loan backed by the U.S. Department of Agriculture (USDA). Most lenders underwriting USDA loans require a minimum credit score between 620 and 640 with no significant delinquencies, foreclosures or bankruptcies in the past several years.
The USDA offers fixed-rate mortgages in 15-year or 30-year terms.
To qualify, the residence must be located in an eligible area. Borrowers are subject to income limitations of no more than 115 percent of the median income for the area, and the home must be used as the borrower's primary residence.
If you qualify for a USDA loan, you can buy a home with no down payment, and the USDA allows borrowers to use gifted money to pay closing costs. The USDA does not require mortgage insurance, but they do require an upfront premium of 2 percent of the purchase price of the home, although that 2 percent can be financed as a part of the loan.
Fannie Mae HomeReady program
Minimum credit score required: 620
The HomeReady program is offered by Fannie Mae, the largest backer of mortgage credit in America. Typically, the minimum credit score for a HomeReady loan is 620, but the program has special underwriting guidelines for borrowers without a credit score due to a lack of credit history. Down payments can be as low as 3 percent.
In these cases, the underwriter will look at "non-traditional credit sources." These include rental payments made to a landlord or management company, utilities, medical insurance coverage, auto or renter's insurance payments, cellphone payments, life insurance policies, medical bills, school tuition, child care, or personal loans obtained from an individual. The underwriter will look at these payments over a 12-month period to determine whether the borrower pays on time.
HomeReady offers fixed- and adjustable-rate mortgages. Fixed-rate mortgages are available in 10-, 15-, 20-, and 30-year terms.
The borrower must meet income limits that vary by property location. There is no income limit for properties in low-income areas as determined by the U.S. Census. For other properties, the income eligibility limit is 100 percent of the area median income. Eligible borrowers are required to complete an education program to help them understand the home-buying process and prepare for homeownership. The program costs $75 and takes place online.
If the borrower puts less than 20 percent down, they will be required to pay mortgage insurance, but the mortgage insurance requirement can be removed once the loan-to-value ratio reaches 78 percent or less.
5 Tips to get approved for a mortgage with a bad credit score
Getting a mortgage when you have bad credit will take more effort than it does for people with excellent credit. You may have to put down a larger down payment and pay a higher interest rate. Here are some additional ways you can improve your chances of approval.
1. Review your credit report and credit score
To understand your credit score, you need your credit report. It includes all of your credit history and will show you exactly what is hurting your score. It might be a past bankruptcy, delinquent accounts, or even an error that you are unaware of. Before you approach a lender, review your credit report to make sure the information included in your report is accurate and up to date. You can access your free credit report each year from each of the credit reporting agencies by visiting annualcreditreport.com.
Your credit report tells you what's in your credit file, but it doesn't give you a score. Several different credit-scoring models exist, but the score that is used by most mortgage lenders is FICO.  Specifically, lenders today are using older versions of the FICO — versions 2, 4 and 5.
These scores are used in the majority of mortgage-related credit evaluations, with lenders pulling your score from all three bureaus. The best place to get your FICO scores is to purchase them from myFICO for $59.85. This will give you access to your FICO scores and credit reports from all three credit bureaus.
If you see any errors on your credit report, follow the instructions from the credit reporting agencies to submit a dispute and have the errors removed.
2. Get help from a certified HUD counselor
HUD counselors, who work under the Department of Housing and Urban Development, can provide advice on buying a home and credit issues. You can find a housing counseling agency near you using HUD's online search tool or via the Consumer Financial Protection Bureau. Stein says the counselors can help borrowers pull their credit scores, work to improve scores if necessary, and help borrowers understand loan options and connect them with local programs that can help with down payment assistance.
3. Work on improving your score
According to myFICO.com, your payment history accounts for as much as 35 percent of your FICO score calculation, so make sure you're paying your bills on time. This won't immediately raise your score if you have a history of late payments, but because older credit problems carry less weight, the impact of those late payments will fade as time passes.
The total debt you owe accounts for 30 percent of your FICO score. A large amount of outstanding debt, especially revolving debt like credit cards, can bring down your score. So stop using credit cards and start paying down those balances.
Be wary of any credit repair agencies that promise to erase negative information from your credit file or help you create a new credit identity. These are signs of a scam. If you need legitimate help managing debt, you can find a reputable credit counselor through the National Foundation for Credit Counseling. These counselors can help you develop a debt management plan and negotiate monthly payments.
4. Discuss credit issues with your lenders
Your low score may be due to a lack of credit history or an unfortunate event that caused you to miss payments. Have an honest discussion with your lender about the reasons for the low score. They may be able to base your mortgage qualification on other factors or provide other suggestions for getting approved.
Wunderlin says the loan underwriting process will be largely the same, regardless of a person's credit score. "The only difference is that some underwriters may require someone with poor credit to add some 'letters of explanation' to their application," he says. "If any late payments were made for a previous mortgage or the applicant defaulted on another loan, these letters of explanation explain what happened, why it happened, and why such a situation will not happen again." Wunderlin says in his experience, about 50 percent of underwriters require this for people with poor or bad credit.
5. Have a larger down payment in hand
To compensate for a low credit score, most lenders will require a larger down payment (10 percent or more). A larger down payment signals to lenders that you can handle the loan payments despite your poor credit history.


How much a bad credit score can cost you
So now that you know that getting a mortgage with bad credit will cost more, let's look at exactly how much more it will actually cost. Let's say you have poor credit (620-639) and you get a 30-year fixed-rate mortgage with an APR of 5.109%.
But the lender tells you if you could raise your credit score 20 points (640-659), you could qualify for a rate of 4.563%. With excellent credit (760 and above), the rate would be 3.52%. The differences between those rates might seem small, but over the course of a 30-year mortgage, it really adds up.
On a $250,000 mortgage loan, here's the difference:
Interest Rate Impact on $250,000 Mortgage
$250,000 Loan Interest Rate
Monthly Principal & Interest
Annual Cost
Lifetime Cost
Monthly Savings with Excellent Credit
Total Savings with Excellent Credit
3.52%
$1,125
$13,500
$405,000
4.563%
$1,276
$15,312
$459,360
$151
$54,360
5.109%
$1,359
$16,308
$489,240
$235
$84,240
As you can see, a high credit score adds up to savings of tens of thousands of dollars!
Additional resources for homeowners with bad credit
Besides mortgage programs, these resources can help borrowers with bad credit get into affordable homes.
Good Neighbor Next Door program
The Department of Housing and Urban Development (HUD)'s Good Neighbor Next Door program helps law enforcement officers, teachers, firefighters and emergency medical technicians afford homeownership in certain communities that have been designated as Revitalization Areas.
As an incentive to buy in these areas, the program offers eligible borrowers 50 percent off the list price of the home if the borrower commits to using the property as their sole residence for 36 months. Homes can be purchased with as little as $100 down.
Borrowers don't have to be first-time homebuyers to take advantage of the Good Neighbor Next Door program, but they cannot own any other residential property at the time they submit an offer to purchase a home, or for one year prior.
To take advantage of the program, you should first pre-qualify for a loan through the FHA, the VA or another program. Then check the listings in your state to find an eligible property and follow the instructions to submit your interest in a specific home.
Operation Hope
The Operation Hope Home Buyers Program is designed to help low-wealth individuals get funding to own a home without resorting to subprime loans.
The program connects potential homebuyers to resources such as financial institutions, FHA loan programs, down-payment assistance programs, realtors, and other first-time home-buying programs for people with low to moderate income.
The program is available at all HOPE Inside locations in 21 states. The program includes a home-buying workshop and HUD-approved counseling to help borrowers overcome bad credit, lack of a down payment, and other potential barriers to homeownership.
National Council of State Housing Agencies
Many states, counties, cities and nonprofit organizations have programs to assist first-time homebuyers, low-income buyers, and those with bad credit get approved for a mortgage. You can search resources in your area using the Housing Finance Agencies (HFA) Directory.
The HFA may offer competitive interest rates, low or no down payment programs, and assistance with closing costs, and help you find government-backed or conventional loans that fit your circumstances.
Where to shop for mortgages with a bad credit score
Use LendingTree's mortgage tool to get free quotes from mortgage lenders and compare offers in your area. Keep in mind that rates vary between lenders, even when you're comparing the same loan product. Shopping for a mortgage is like shopping for any other large purchase: You can save money if you look around for the best prices.
Government-backed mortgages are not offered directly by the FHA, the VA, the USDA or Fannie Mae, but rather by approved lenders.
Locate an FHA-approved lender using the HUD Lender List Search tool.
The VA doesn't publish a list of VA-approved lenders, but you can locate one near you via the LendingTree VA page
Search for USDA lenders using the approved lenders list.
Fannie Mae does not provide a list of lenders that offer HomeReady mortgages, but any Fannie Mae-approved lender can participate in the program.
Make sure whoever you work with is licensed and reputable. You can verify that the company or professional is authorized to conduct business in your state by searching on NMLSConsumerAccess.org.
FAQ
Do I need to apply with a co-signer if I have bad credit?
Talk to your lender. If your income is high enough, you have at least two years of work experience in the same industry, and a large enough down payment, you may be able to qualify on your own without a co-signer.
How much can I really afford?
Your credit history, income, the size of your down payment, and other monthly debt payments all help determine how much you can afford. Check out LendingTree's Home Affordability Calculator for an idea of how much home you can afford.
What other home expenses should I budget for?
There's a lot more to purchasing a house than saving for the down payment. When you're considering whether you can afford to become a homeowner, be sure you take the following costs into account:
Closing costs. These include appraisal and inspection fees, escrow costs, and more. Total closing costs depend on a variety of factors, including the cost of the house and the type of mortgage you get, but they typically run around 2 to 5 percent of the purchase price of the home.
HOA dues. If you buy a condo or a house in an association, you'll be required to pay condo or homeowner association dues. These fees go toward maintenance and upkeep of common areas, such as sidewalks, landscaping and community pools. HOA fees for a typical single-family home run around $200 to $300 per month, but they can be higher or lower, depending on your association's amenities.
Property taxes. Property taxes are assessed by your local or municipal government for building roads and schools, snow removal, and other services. Property taxes can vary significantly from state to state. According to the Tax Foundation, as of 2016, New Jersey has the highest effective property tax rate at 2.11 percent of the home's value. Hawaii has the lowest, at 0.28 percent.
Homeowners insurance. Most lenders require borrowers to maintain homeowners insurance to cover damage from fire, windstorms, hail, vandalism and other losses. Many factors go into calculating insurance rates, including where you live. Homes in states that are prone to severe weather events, such as hurricanes, tornadoes and earthquakes, tend to cost more to insure.
Maintenance and repairs. When you're renting, your landlord pays the bill for maintenance, but homeowners are on the hook for upkeep and repair costs. The amount you'll need to budget for maintenance and repair depends on the age and size of the home.
Utilities. Renters are used to budgeting for utilities, but the utilities on a one-bedroom apartment can pale in comparison to the bills for an entire house.
What if I can't afford my mortgage payments?
If you can't afford your mortgage payments, contact a HUD-approved counselor. They can help you review your options.
The bottom line
Having bad credit isn't the end of the world. It may still be possible to get a home loan, as long as you're willing to put more money down and pay a higher interest rate. While there's no quick fix for a bad credit score, it's worth it to take steps to improve your score before you apply. As we demonstrated above, raising your score by just 20 points can save you thousands of dollars off the life of the loan.