Learn How to Refinance With Bad Credit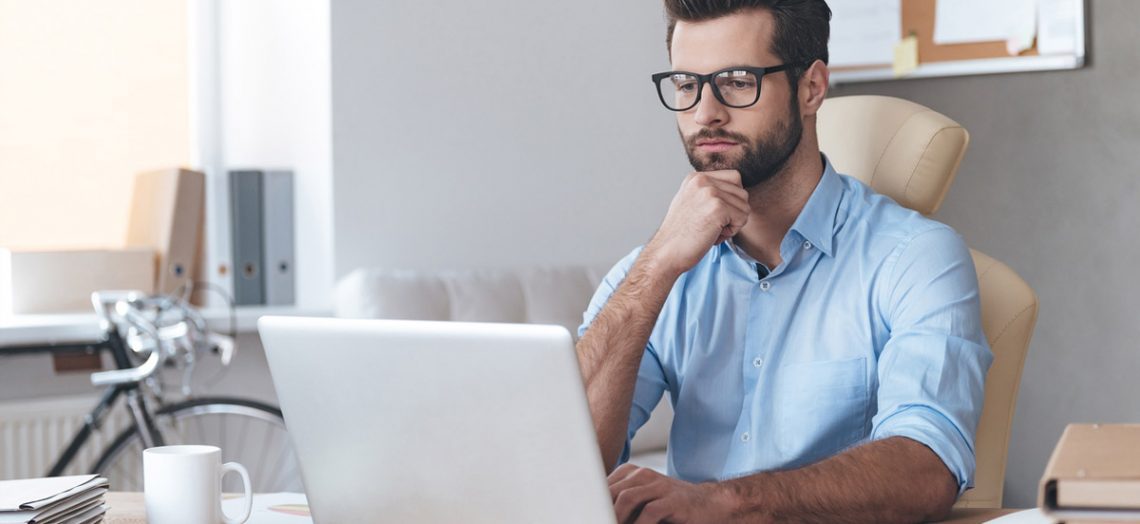 Refinancing your mortgage comes with a host of possible benefits, from lowering your interest rate and reducing your monthly payments to accessing cash for a major renovation.
But are you eligible to refinance? Your credit score is an important factor lenders consider when determining what refinance programs you can be approved for. Bad credit can put you at a disadvantage.
Lenders offer their best rates to low-risk borrowers who have higher credit scores, so if your credit is less than stellar, you may have trouble qualifying for a lower interest rate.
Conventional mortgage lenders require a score of at least 620 for approval and some may have even stricter minimums.
However, it is still possible to refinance a mortgage with bad credit. Here are some options to consider for a bad credit refinance.
Work with your current lender
The first step to refinancing with bad credit is to talk to your current lender. If you have a history of on-time payments, they may be willing to work with you despite your credit score. A low score won't necessarily make or break your application, as lenders also look at your loan-to-value (LTV) ratio, your debt-to-income ratio and your current employment and income.
Loan-to-value is a calculation that measures how much you're borrowing compared with the market value of your home. Lenders charge higher rates if you have bad credit and borrow at a higher loan-to-value ratio, so you can minimize the markup on your interest rate by keeping your loan-to-value as low as possible.
One way to do this is to borrow less than your home value, especially if you are refinancing a conventional mortgage for extra cash-out. If you need a high loan-to-value refinance loan, check to see if you are eligible for an FHA or VA loan, as the markups for bad credit are significantly lower than for conventional loans.
Another reason to keep your mortgage with your current lender, provided they offer a competitive rate: You may avoid incurring additional costs to transfer and set up a new escrow account used to pay property taxes and insurance fees with a new lender.

Shop around for the best deal
Some lenders are more willing than others to work with borrowers who have lower credit scores. You may receive refinance offers that vary widely.
The interest rate you're quoted depends on a number of factors, including your credit score and the type, purpose and length of the loan. As you price-shop, make sure that you are comparing similar options.
Comparison shopping can significantly impact what you pay over the life of your loan. According to a recent LendingTree Mortgage Rate Competition Index, shopping for the lowest rate could save homebuyers more than 10% of their loan amount in interest on both purchase and refi loans.
For example, say one lender offers you a 30-year VA loan on a $250,000 home with 0% down payment at 4% interest. With a $1,193.54 monthly payment, you'll spend a total of $437,173.77 over your term. If another lender offers you the same amount and term at 3.5% interest, your monthly payment will drop to $1,122.61 and your total to $411,640.22 — a savings of $25,533.55.
You can do this calculation for each lender using LendingTree's mortgage loan payment calculator.

Work to improve your credit score
If poor credit means you are offered unfavorable rates and terms, or that you struggle to find a lender, consider working to improve your score before applying. Conventional lenders look for a minimum score of 620, but every 20 points of improvement translates to a better rate and lower fees.
Start by disputing any errors on your credit report, as this will provide the quickest score boost. Once you've addressed errors, take a look at your spending habits.
Also, be sure to pay your bills on time. This is the most important component in both the FICO and VantageScore models, and a history of missed payments can drag your score down. Don't max out your credit cards, avoid opening new accounts if possible and work to pay down outstanding debt. You won't see the impact of these changes immediately, but with consistent focus over time, your score will improve.

Get a cosigner
A cosigner can add their income to help you qualify for a loan, but keep in mind, your interest rate will still be based on whoever has the lower credit score. Your cosigner will be held financially responsible for your refinance if you miss payments, which means their credit is also at risk. This is a big commitment and not something you or your prospective cosigner should take lightly.

Use an FHA Streamline Refinance
The FHA Streamline Refinance program allows homeowners who already have an FHA-insured loan to refinance with limited underwriting and scrutiny of your credit score. This means you won't have to verify your income or go through an appraisal process. You can also expect lower closing costs than you'd find with a non-streamline refinance.
One of the biggest flexibilities of FHA loans is the ability to refinance with a score as low as 500. Most FHA streamline lenders will require that you have at least a 580 score, so be sure to check with the loan officer you are working with on their lowest score requirements.
To be eligible for an FHA Streamline Refinance, you must have had your current FHA loan for at least seven months, and be current on your mortgage payments. You must also demonstrate a tangible benefit of refinancing: a lower interest rate, a lower monthly payment or a switch from an adjustable-rate mortgage to a fixed-rate mortgage. With an FHA refinance loan, you cannot receive cash-out in excess of $500.

Streamline with a VA Interest Rate Reduction Refinance Loan (IRRRL)
If you are a service member or veteran with an existing mortgage backed by the U.S. Department of Veterans Affairs (VA), you may be able to go through a streamline refinance for a new VA loan, which is also called an interest rate reduction refinance loan (IRRRL). Similar to an FHA Streamline Refinance, an IRRRL doesn't require extensive documentation or an appraisal.
The biggest advantage of VA loans, especially if you have bad credit, is that the VA doesn't have a minimum credit score requirement. VA-approved lenders may have their own minimums though, or may have significant charges for very low scores that make the refinance less cost-effective, so aim to understand the requirements of the lenders you are speaking to.
The eligibility requirements for an IRRRL are similar to an FHA refinance: In addition to being a servicemember or veteran, you must be current on an existing mortgage that has been in place at least seven months, the payment must be current and demonstrate a benefit to the refinance.
One important new requirement of VA IRRRL loans in 2019 is a 36-month breakeven on the closing costs. A breakeven point is calculated by dividing the total amount of closing costs (excluding funds for the escrow account) by the amount of money you save each month.
As long as the breakeven period is doesn't exceed 36 months, the IRRRL is considered in your best interest.

Refinance with alternative non-prime lending options
You may have heard the term "subprime lending" when referencing loans made before the housing crisis of 2008. These were loans designed specifically to meet the needs of bad credit borrowers to allow them to refinance or purchase homes.
One of the unfortunate features of these loans was a 2-year adjustable-rate term, with a huge jump in rates after the first two years. Many borrowers took out these loans thinking they'd be able to refinance them as their home values rose.
Instead, many of them were stuck with the loans, causing a high rate of defaults and foreclosures when the rates adjusted and the houses were worth less than the mortgages.
Those loans are no longer legal, but a new version of them has come back to the mortgage lending world under the name of "alternative lending" or "non-prime" lending.
These loans allow for borrowers with very low credit scores and major recent credit issues like foreclosures or bankruptcies to able to get a new mortgage much sooner than conventional, FHA or VA guidelines allow.
Alternative lending programs may be an option if you really need to get a cash-out refinance to consolidate some debt and are still a few years away from being able to get a standard loan.  Make sure you understand all of the terms of the loan — many of these loans come with adjustable-rate mortgages to make them more affordable, although they are usually fixed for at least five to seven years to give you time to get your credit house for a refinance.
Final thoughts about refinancing with bad credit
Even if you qualify for a lower interest rate, a refinance may not save you money in the long run. The process with most conventional lenders will be similar to obtaining your initial mortgage, which means you'll pay closing costs — application, appraisal and attorney fees, to name a few — all over again, unless you're eligible for the one of the streamline programs mentioned above.
Before you go through with a refi, calculate your breakeven point for recouping the closing costs. If you don't plan to stay in your home long term, the upfront expense may not make sense and could further damage your credit if you are unable to make your payments.
If a refi lines up with your financial needs and goals, and you don't currently qualify for any of the above options, don't give up. Actively work to boost your credit and try again once you've improved your score.