Understanding the VA Loan Bonus Entitlement
Updated August 28th, 2019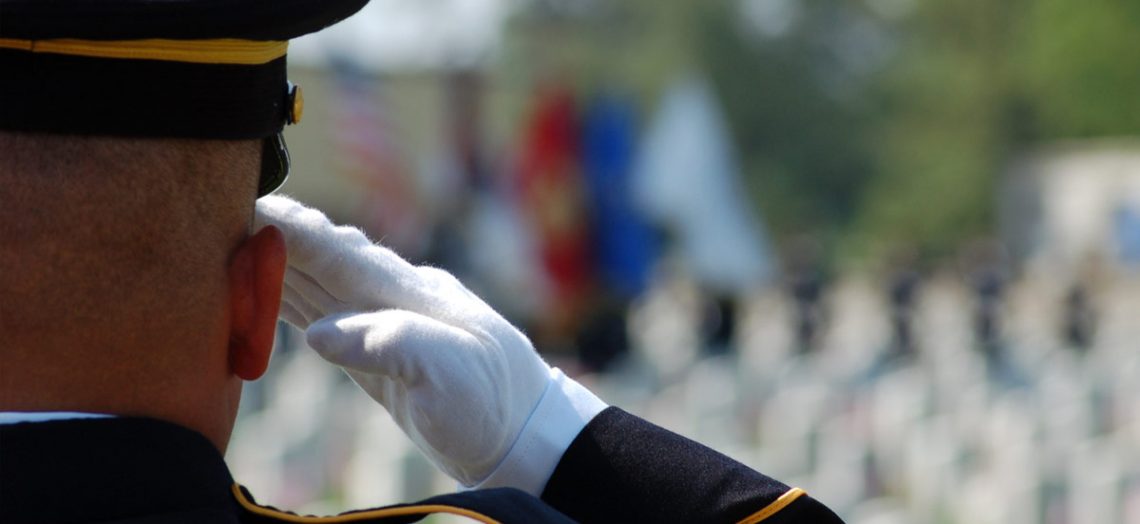 VA-backed mortgage loans are one of the most powerful lending tools for veterans and active-duty military. Established in 1944, VA home loans have helped millions of military men and women realize the dream of owning a home. Offering no down payments, lower interest rates and flexible terms, VA loans are as important today as they were 74 years ago when they were created.
VA loans offer big advantages over conventional loans, and the dramatic rise in loan volume over the past few years confirms veterans are starting to recognize the program's financial benefits. While down from the previous year, 2018 was a strong year for VA loan volume — with 610,512 mortgages guaranteed totaling $161.3 billion, according to statistics released by the department.
Although the numbers are rising, there are many veterans who are unfamiliar or completely unaware that VA home loans exist. For those who do know the programs exist, they sometimes believe they can only borrow $36,000 with their basic entitlement and don't know about bonus entitlements. To help dispel some of the myths about VA loans, we'll explore the facts, including the truth about VA loan limits, the difference between basic and bonus entitlements and how to take advantage of the bonus entitlement.
The Basics of the Basic VA Entitlement
Think of your VA entitlement (a fancy word for insurance) as something you've earned for your service to our country. As a veteran, the VA will repay a certain dollar amount on a mortgage issued by a lender in case you default on your home loan. The VA provides two types of entitlements: basic and bonus.
VA Entitlement
$ Limit
Eligibility
Basic entitlement
VA Guaranty covers 25% of loan amounts up to $144,000 or $36,000, whichever is less.
90 consecutive days of service during wartime, 181 days during peacetime.

More than six years of service in the National Guard or Reserves.

Spouse of a veteran who died in the line of duty or as a result of a service-connected disability.

Bonus entitlement
VA Guaranty covers 25% of national conforming loan limit of $484,350.

VA Guaranty covers 25% of county loan limits that exceed national conforming limit of $484,350.
If you're an eligible veteran, your basic entitlement guarantees that the VA will pay up to $36,000, or 25% of your loan amount if you default, whichever is less. However, that does not mean you're limited to borrowing up to $36,000 from a VA-approved lender.
Most lenders who originate VA loans let you borrow up to four times the entitlement amount. Therefore, if your basic entitlement is $36,000 and you multiply that by four, you can borrow up to $144,000. Additionally, you're not required to use your entire basic entitlement when you buy a home.
For example, let's say you've received your certificate of eligibility (COE), and you're ready to start shopping for a VA loan. You're not looking for anything extravagant, just a nice starter home since you've recently returned from active duty. You've found a VA-approved lender you want to work with, and you found a house with a sales price of $100,000.
Since the VA guaranty covers 25% or $36,000, whichever is less, of the loan amount up to $144,000, you would only use $25,000 of your basic entitlement (25% of $100,000=$25,000) if you bought the home. This would leave you with $11,000 remaining in basic entitlement ($36,000 – $25,000 = $11,000). You're free to use as much of your basic entitlement as you need to buy a home, but you can only borrow up to $144,000 using your basic entitlement.
The difference between basic entitlement and bonus entitlement
What if you want to buy a house in a state where homes rarely sell for $100,000 or use the maximum of $144,000 you can borrow using your basic entitlement? Fortunately, that's where your bonus entitlement enters the mix. Since the median sales price in the U.S. is more than $300,000, the VA provides a second layer of coverage, also known as second-tier entitlement.
The VA determines the bonus entitlement by using the national conventional financing conforming loan limit established by the Federal Housing Finance Agency. In 2019, the FHFA raised its limit to $484,350. Since the VA typically covers 25% of your loan amount, the calculation used to determine your bonus entitlement is 25% of $484,350, which equals $121,087.
The VA then subtracts your basic entitlement of $36,000 from the $121,087, which gives you $85,087 in second-tier entitlement. As we mentioned earlier, since most lenders let you borrow up to four times your entitlement, you would then multiply $85,087 by four, which gives you a bonus entitlement loan limit of $340,350.
You then add the $144,000 loan limit from your basic entitlement to the $340,350 loan limit from your bonus entitlement, which gives you a total of $484,350. It just so happens that the total is the same as the national conforming loan limit.
However, several states in the U.S. are known as high-cost areas, and some of them still far exceed the national limit. For example, the median sales price of a home in San Francisco topped $1.6 million in May 2018, according to data released by the Paragon Real Estate Group based out of the Bay Area.
Taking advantage of the VA Bonus Entitlement
Your bonus entitlement is tied to your state's county loan limits. Although the national loan limit is $484,350, each county in the U.S. has their own loan limits established by the FHFA. Because of the high cost of living in several locations, some county loan limits are higher than the national limit.
Several counties in the high-cost states mentioned above have loan limits of $726,525. As the cost of buying a home in these locations rises, so does your entitlement amount, so don't worry about living in an expensive region where the loan limit is well above the national limit. The idea behind the bonus entitlement is to give all veterans a chance at homeownership no matter where they live.
Here's an example of your bonus entitlement at work:
You're using your VA entitlement for the first time. You want to buy a home in a county where the loan limit is $484,350. The sales price of the house is $300,000. Since the VA insures 25% of your county loan limit, your available entitlement is $121,087 (0.25 x $484,350). You've agreed to buy the home for the sales price.
The VA will guarantee 25% of your loan amount of $300,000, which means you will only use $75,000 (0.25 x $300,000 = $75,000) of your combined basic and bonus entitlement of $121,087. Because the VA covers 25% of the loan amount or 25% of the county loan limit, whichever is less, it will guarantee $75,000 on the $300,000 loan, so you shouldn't have to make a down payment. Since you've only used $75,000 of your $121,087 in entitlement to buy your house, you have $46,087 in entitlement remaining.
The bottom line here is that you couldn't buy a house for $300,000 using a VA loan without your bonus entitlement.
VA Loan Limits 2019
The idea behind VA loan limits is confusing at times. Even people who work in the mortgage industry struggle with loan limits. So, as a homebuyer and a veteran, don't let the term "loan limits" frighten you. Here's what you need to know: The VA doesn't restrict the amount of money you can borrow (you can borrow as much money as you want, as long as a lender is willing to loan you the money).
However, the VA does restrict how much of the loan it will cover if you stop making your mortgage payments. It can also impact how much of a down payment (if any) you will need, and how much a lender will let you borrow.
Here's an example of how VA guaranty limits can affect your loan amount and down payment:
You're using your entitlement for the first time, and you live in a high-cost state where the loan limit in your county is $726,525. You find a home you would like to buy, but the price tag is $900,000, well above the county limit. However, you want to buy the home and use your entitlement to help you qualify for a $900,000 mortgage.
Using your entitlement, the VA will guarantee 25% of your county limit of $726,525, which totals $181,631. The VA will then divide the total entitlement of $181,631 by the loan amount of $900,000 to determine how much it will guarantee, which in this case is 20.18%.
Remember, the VA generally says it will cover 25% of your loan amount, and 25% of $900,000 is $225,000. However, since your loan amount is above your county limit, the VA will subtract the $225,000 from your total basic and bonus entitlement of $181,631, which leaves a total of $43,369. To buy the home at $900,000 using a VA home loan, you would need to make a down payment of $43,369.
Some important facts about VA loans. A common misconception among many veterans is that the VA provides their mortgage. Some veterans also think they automatically qualify for a mortgage once they've received their COE. The truth is, lenders provide the loans, and it's entirely up to them to decide whether or not they give you a loan. The VA only insures a portion of the mortgage. Lenders will still perform a review of your ability to repay using credit underwriting guidelines established by the VA.
Keep in mind that the VA only lets you use your basic and bonus entitlement for a primary residence. If you plan on buying a second home or an investment property, you can't use your VA loan entitlement.
However, you can use your entitlement more than once. If you've already take out a VA loan, it may be possible to get another one without a down payment. It all depends on how much entitlement you have remaining and your county loan limits.
The last word on bonus entitlements
The VA's bonus entitlement, or second-tier entitlement, is an additional layer of coverage in case you stop making your mortgage payments and your loan goes into default. For example, if you have a VA loan with a loan amount of $200,000 and you default on that loan, the VA will pay the lender 25% of the loan, or $50,000 to help recoup some of the losses.
Without your bonus entitlement, you wouldn't have qualified for $200,000. Your basic entitlement only covers loan amounts up to $144,000. The VA understands that although you can buy a nice home at $144,000, many locations in the country require a little more to buy a house, and your bonus entitlement gives you that chance.