Get a VA Home Loan with Bad Credit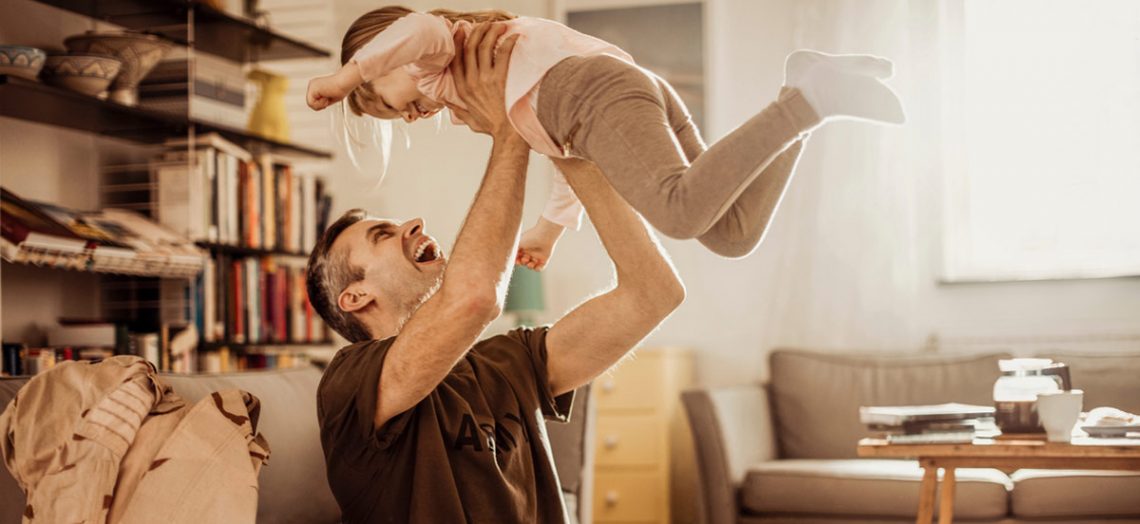 For nearly 75 years, the loan program guaranteed by the U.S. Department of Veteran Affairs (VA) has allowed veterans to purchase homes with favorable terms and lower interest rates than those levied on conventional borrowers. Veterans and qualified spouses taking a VA loan must reside in the home they are looking to purchase. They must also have sufficient income to meet monthly payments. However, what if service personnel wants to take out a VA home loan with bad credit? What if they don't have a credit history at all?
Is it Possible to Get a VA Home Loan with Bad Credit?
Many veterans and spouses don't realize that it's still possible to secure a VA home loan with bad credit if they meet government requirements. In a nutshell, vets may qualify for a VA loan provided they have:
a stable income source
no outstanding judgments or debt collections
made no late payments for a year
have a minimum credit score of 620
Most VA-approved lenders have relaxed credit score benchmarks. They're typically lower than the 740 credit score that's usually required for conventional mortgage borrowers. The minimum scores are set by the lenders, not the VA. However, with the government guarantee, VA lenders will accept higher risks.
The VA home loan program was initially sparked by the inability of recently separated personnel to make down payments on a home. VA lenders are aware of the factors that can negatively affect credit scores among service personnel and spouses. For example, many people join the military right out of high school or college. During this time, they have not developed any credit. They haven't established any history with credit cards, car loans, or student loans. Others may fall behind on payments during deployment or are carrying too much debt already. Fortunately, VA-approved lenders are aware of these difficulties. Most lenders, if not all, are willing to work with veterans get a VA home loan with bad credit. Today, even veterans with Chapter 13 bankruptcies who are in credit counseling may meet qualifications for a VA loan.
Will Getting a VA Loan with a Bad Credit Score Affect the Loan Amount?
According to the VA, there is no maximum debt ratio to qualify for a guaranteed loan. Nor does credit score affect the total eligible loan amount. In 2017, the VA loan limits are $424,100 for homes in a majority of U.S. counties. The 2017 limit is $636,150 for the 238 "high cost" American neighborhoods. Therefore, if you're able to get a VA home loan with bad credit, the county limits are the only factor that will affect your loan amount.
Also, the VA doesn't require a down payment, no matter the applicant's credit, unless the property's price "much higher" than the VA's "reasonable value" of the home. Loan recipients are able to avoid paying for mortgage insurance requirements common in conventional loans. In addition, the VA will not charge the VA funding fee to veterans with disabilities.
How are VA Loans for Bad Credit Applicants Assessed?
The VA recognizes that recently discharged veterans have not had time to build a credit history or may have used cash during their service years rather than credit. Applicants with a previous bankruptcy can satisfy VA-approved lenders by showing evidence of timely rent or utility payments, and/or credit repair activities.
In its directions to mortgage underwriters, the VA says, "The applicant's past repayment practices on obligations are the best indicator of his or her willingness to repay future obligations. Emphasis should be on the applicant's overall payment patterns rather than isolated occurrences of unsatisfactory repayment." In addition to looking at credit scores, the VA encourages its participating lenders to review "the entire loan profile." The VA also indicates that the necessary benchmark for applicants looking to get a VA home loan with bad credit is an assessment that the borrower can meet mortgage payments as well as all other living expenses.
The VA does maintain a "residual income requirement" for the amount of money that the veteran retains each month after paying all the bills. Family size factors into the requirement and it varies by state.
You can achieve satisfactory credit, per the VA, by completing 12 months of clear history following the last negative credit item on your report. Applicants should round up receipts or canceled checks used to pay for rent and utilities. Since lenders' terms vary, borrowers should get several offers to determine the best mortgage for their current and projected ability to pay.
How to Remedy Your Bad Credit Score before Applying for a VA Loan
Instead of trying to get a VA home loan with a bad credit score, it may be necessary for veterans to improve their credit scores before applying for a VA loan. The first step is to look at your existing scores and history. Building a new and positive credit history is the best way to replace bad credit. However, be sure the current credit history is accurate. Monitor your credit score to ensure that your efforts are paying off.
Here are some steps that can improve credit scores:
Confirm that the report is accurate
Not only do the three credit bureaus — Experian, Equifax, and TransUnion — make errors on consumer credit reports, they may not correct mistakes even after the person reports the inaccuracies. Check the credit reports to ensure disputes resolved years ago are not currently showing up. Some collection reports can stay on the history long after the statute of limitations has passed. Are there mysterious charges or late payments that do not jive with the transactions? Does the credit history show ALL existing accounts?
Since each credit bureau may have a different set of data, report all errors or disputes directly to that bureau.
Rebuild your credit
Bankruptcies can stay on the books for a decade, but the consumer can take immediate steps to rebuild credit. These include:
Paying current bills or lines of credit on time
Pay off debt rather than shifting it elsewhere
For those without revolving credit, get a single, secured credit card and pay it off each month
Avoid closing unused, existing credit card accounts
Charge only items that fit into the budget
Get credit counseling
There are free or low-cost credit counseling agencies that can help people plan for improving their credit, settling their debts, and maintaining a realistic budget. The U.S. Trustee Program has a list of consumer credit counseling and debtor education programs.
Getting a VA home loan with bad credit may not be impossible considering all of the leniencies the VA and VA-approved lenders place on service members. However, if your credit score is shot, there are ways to repair your credit. Before resigning to the idea of owning a home with your current credit score, compare lenders and see if they consider you qualified.