Should I Make a Down Payment on My VA Loan?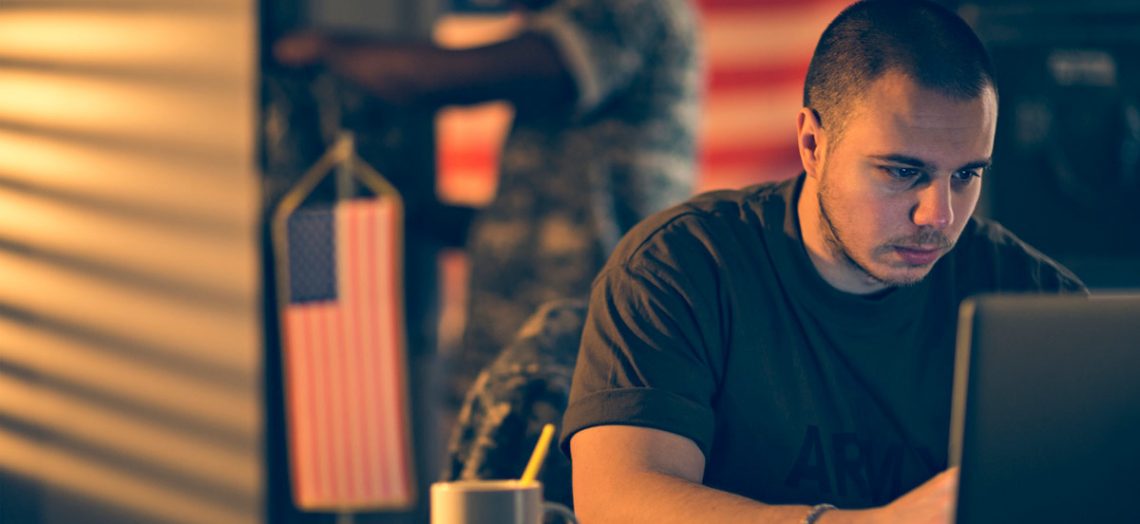 Chances are you already know VA loan down payments are optional. Although it's far from the only benefit they offer, not having to put down any cash on closing gives those who are eligible a huge advantage over others who want to purchase homes, especially if they're first-time buyers. But the fact you don't have to do something doesn't necessarily mean you shouldn't. Here are some circumstances where you might be better off making a down payment – if you can.
VA Loan Down Payment When You're a First-Time Buyer
If you're keen to buy your first home as quickly as possible, then you might not be too bothered about relatively modest fees, especially ones that can be rolled up within your new mortgage and paid back over the "term" (length – maybe 30 years) of the loan. Indeed, anyone living in an area where home prices are rising quickly could easily find avoiding such fees much more costly than paying them.
What we're talking about here is a VA loan funding fee. If you buy with no down payment, that comes in at 2.15 percent of the property's purchase price for serving and veteran members of the regular military and their surviving spouses. However, if you can save up a 5 percent down payment or more, the fee rate drops to 1.50 percent, and if you can get together 10 percent or more it falls to 1.25 percent. Things are slightly different for those whose service was or is in the reserves or national guard. The fee rates for them are 2.4 percent, 1.75 percent and 1.5 percent respectively. All those figures are for "first-time use" (the first time you have a VA loan), and the percentages are slightly higher for subsequent use. You can get all the details by downloading a PDF from the U.S. Department of Veterans Affairs website. No loan funding fee is payable if you're exempted, and that may be the case if you're receiving or eligible for VA compensation for a service-connected disability.
How much should this fee bother you? Well, according to the Federal Reserve Bank of St. Louis, the median price nationwide for existing homes (not newly built ones) in April 2016 was $232,500. If you pay a 2.15 percent fee on that amount, you're looking at $4,998.75. But, unless you're exempt, you're going to have to pay 1.25 percent even if you save a 10+ percent down payment, and that would cost you $2,906.25. So the extra cost of buying an average home without a down payment is $2,092.50. That's going to make very little difference to your monthly mortgage payments, though the interest it attracts over the years means you'll end up paying considerably more in the long term.
How much that $2,092.50 troubles you will depend on many personal factors, especially how keen you are to get out of the place you're currently renting, and whether or how quickly home prices are rising in the area where you want to buy.
When You're Buying and Selling a Home
Suppose you already have a VA Loan on your existing home but want to move. Should you use any "equity" (the amount by which the current market value of your home exceeds your current mortgage balance) you've built up in your old place to make a big down payment on your new one? Before getting into that, let's address a bigger issue.
Should you go for a VA loan on your new place or might you be better off with a conventional one that's not guaranteed by any part of the government? There was a time when conventional loans almost always offered lower mortgage rates than VA ones. But that hasn't been the case for a while. According to Ellie Mae, a company that monitors the mortgage market, VA loans have on average been providing better rates than conventional ones for at least the last couple of years. When you're shopping around for your mortgage, check out the conventional market to see if you're an exception, but definitely don't exclude VA ones from your search. Learn more at How to Get the Best Rate on a VA Loan.
As a repeat borrower, you'll still likely be liable to pay a loan funding fee (see above), which could be up to 3.3 percent of the purchase price if your VA loan down payment is low or zero, and you should build that into your comparison shopping calculations. But, there's a good chance you'll still get a better deal going the VA route.
So should you take equity in your old home out as cash when you buy or should you use it for your down payment? Most advisers would probably suggest you keep as much equity in your new home as possible, not least because that should help you build your net worth. In other words, that strategy is likely to make you richer faster, especially if you were planning to blow the money on fast cars and exotic vacations.
However, there may be circumstances in which cashing out some of your equity is smart. For example, if you're seriously burdened with existing high-interest debt, such as credit card balances, you might be better off paying that down rather than having a higher down payment. That should help your credit score, too. Or, suppose you're wanting to start or expand your own business, but can't raise the capital. Assuming you're confident in your venture's ultimate success, you might get a better return on your money investing in yourself than your home.
When You're Refinancing
If you need money but don't want to sell your home, you can refinance your VA mortgage and take out some or all of the equity you've built up. Should you leave some of that equity as a sort-of down payment?
The arguments are very similar to those when you're buying and selling: It's usually good for your net worth to keep as much equity as you can in your home, but there may be times when there are other demands on your finances that should take priority.
One extra consideration is the benefits offered by the VA Interest Rate Reduction Refinance Loan (IRRRL), also known as the streamline refinance. These are intended for when you want a lower rate or to move from an adjustable-rate mortgage (ARM) to a fixed-rate one, and they don't let you take out any equity as cash. But they may be tempting enough to make you forego that, because they can be executed on a no-money-out-of-pocket basis, meaning you can roll up any refinancing costs within your new mortgage. In other words, you get a new lower rate (or switch from an adjustable to a fixed rate) without having to find a cent.
Whatever you're doing, there are real benefits to making a VA loan down payment. However, there may also be circumstances in which taking advantage of your right to a zero-down deal can be the smarter move. Only you can decide on the personal priorities that will inform your decision. But now you have some ideas to consider while weighing your options.