How Does LendingTree Get Paid?
LendingTree is compensated by companies on this site and this compensation may impact how and where offers appear on this site (such as the order). LendingTree does not include all lenders, savings products, or loan options available in the marketplace.
VA Loan Guide: Eligibility, Benefits, Best Lenders and How to Apply
Updated on: August 22nd, 2023
Why use LendingTree?
We are committed to providing accurate content that helps you make informed money decisions. Our partners have not commissioned or endorsed this content. Read our .
Military service members and veterans earn many special benefits, but one of the most useful is eligibility for a VA loan. Qualifying candidates can finance a home with no down payment, no mortgage insurance and lenient credit requirements. But while the borrowing process is a lot like that of a traditional mortgage, there are key differences you'll need to understand before you decide if a VA loan is right for you.
What is a VA loan?
A VA home loan is a special type of mortgage guaranteed by the U.S. Department of Veterans Affairs (VA). It's only available to qualified borrowers as a part of their military benefits — this generally includes active-duty servicemembers and veterans, though in special cases military spouses may also qualify.
Created specifically to help veterans become homeowners, VA loans offer more lenient requirements than conventional loans. They also typically offer lower interest rates and have lower closing costs. This makes them a great option for any veteran, but especially for first-time homebuyers who may need extra help entering a competitive housing market.
How does a VA loan work?
There are some big differences between VA loans and the loans available to the average civilian, like conventional loans and loans backed by the Federal Housing Administration (FHA).
Unique VA loan benefits include:
No down payment
The vast majority of VA borrowers won't be required to make a down payment if they don't want to. However, in some cases it makes good financial sense to put money down — it can reduce the amount you'll have to pay as a VA funding fee (more on that below), and you'll end up with a smaller loan amount. The smaller the loan, the less you pay in interest and the faster you build equity.
No mortgage insurance
Most low- or no-down-payment loan programs available to civilians require mortgage insurance, which covers lenders in case you default on your payments and they have to foreclose on your home. The VA doesn't require mortgage insurance on any of its loan types.
Closing costs capped at 1%
VA lenders can only charge 1% of your loan to cover their fees, making VA loan closing costs more affordable than other loan programs. Neither FHA loans nor conventional loans have similar caps on origination or lender fees. Many lenders (those who work with veterans and civilians alike) charge around 1% on just their origination fee but may also charge you fees for your application, underwriting or the processing of your loan.
Unique VA loan costs and fees include:
VA funding fee
The VA funding fee helps offset the cost of the VA loan program to taxpayers. It's typically rolled into the total loan amount, even if you make no down payment.
VA home appraisal costs
An appraisal for a VA loan is usually more expensive than other home appraisals. In addition to establishing a fair property value, a VA appraisal has to ensure that the home meets special VA standards, known as "minimum property requirements." Only VA-approved appraisers can complete a VA appraisal, and they'll typically cost from $500 to $1,200 — much more than the $300 to $400 usually spent on a conventional appraisal.
Current VA mortgage rates
VA loan rates are generally lower than FHA loan rates or rates offered on conventional loans. However, since VA loans require a funding fee that conventional and FHA loans don't, it's a good idea to compare APRs and not just interest rates when deciding between these loan types.
VA loan eligibility
Not everyone who served in the military automatically qualifies for a VA loan — here's what you'll need to verify that you're eligible:
Minimum service requirement
You meet the minimum service requirement if:
 You're an active-duty service member who has served at least 90 continuous days of active duty.
 You're a veteran, National Guard member or Reserve member and you meet the active-duty requirements for your dates of service.
 You're a surviving spouse of a service member who is missing in action or who died while in service or from a service-related disability.
Your military service records will reflect the number of years you served in the military.
Certificate of eligibility (COE)
A certificate of eligibility (COE) proves that your VA benefits qualify you for a VA loan. It will also include your VA entitlement, a specific dollar amount the VA promises to pay a lender if you default on a loan. Most lenders will loan you up to four times the amount of your entitlement without requiring a down payment.
How much entitlement you have at any given time is affected by how much you've used in the past. Calculating VA entitlement can get a little bit complicated, but your COE will list the dollar amount currently available to you as a guaranty on a VA loan. It will also say when and how you've used your entitlement in the past.
You can ask your lender to obtain a COE on your behalf, or request one yourself on the VA's eBenefits site or through the mail using VA Form 26-1880.
VA loan requirements
Once you prove that you're eligible, there are additional requirements you'll need to meet to get a VA loan.
1. Have a steady employment history
Lenders prefer a steady, two-year job history, but may make exceptions at their discretion.
2. Have a credit score above 500
Although the VA guidelines don't require a minimum credit score, many lenders set their minimums at 620. However, you should be able to find lenders who will accept scores between 500 and 619 without too much trouble. You can find two of them in our list of the Best VA mortgage lenders below: Rocket Mortgage and Carrington Mortgage Services.
3. Keep your DTI ratio below 41%
Your debt-to-income (DTI) ratio measures your total monthly debt, including your new mortgage payment, divided by your gross (pretax) income. The VA recommends a maximum 41% DTI ratio, but exceptions are possible if you have enough residual income. (We'll cover residual income requirements in more detail below.)
4. Stay within VA loan limits
There are no loan limits for borrowers with full entitlement, but if you've used your VA loan benefits before you may be working with partial entitlement. For those with partial entitlement, the VA loan limit is the current conforming loan limit. Conforming loan limits are set by the The Federal Housing Finance Agency (FHFA) and change each year.
5. Have residual income
Residual income is the amount of cash you have each month after you've covered your basic living expenses. The VA sets a minimum requirement that depends on your home and family size, as well as your home's location. For example, a 4-person family would need between $888 and $967 in residual income per month in order to qualify.
6. Maintain reserve funds
In some circumstances, you may have to show that you have a certain amount of cash or other liquid assets on hand in order to qualify for a VA loan. While most single-family homebuyers won't have to show reserve funds over and above the amount needed to cover their closing costs, you may require reserve funds if:
You're ending your active duty in the next 12 months and haven't lined up a civilian job yet
You're buying a multifamily property
You own a rental property and are using that income to qualify for the loan
7. Occupy the home as a primary residence
The VA requires you to live in the home you intend to finance, which in lender terms is known as a "primary residence." You can't use a VA loan to buy a second home if you plan to use it as an investment or vacation property.
8. Have no delinquent federal debt
If you've defaulted on federal debt in the past, your lender will find out when they run a Credit Alert Interactive Verification Reporting System (CAIVRS) check. Borrowers in default on past VA loans or student loans, for example, may not be able to qualify for a VA loan.
9. Get a home appraisal
It typically takes 1 to 3 weeks to get a VA appraisal. The VA sets a limit on how long it can take but the exact requirement varies by location. You can look up the timeliness requirement in your area at the VA's website.
10. Meet the property requirements
The VA requires that any home financed with a VA loan be "safe, sound and sanitary."
VA minimum property requirements include the ability to show that:
Each unit has enough space for living, cooking, sleeping and sanitary facilities
All local building codes are met
There is private road access if the home is located in a rural area
The drainage directs water away from the home
Clean water is available for drinking and bathing
Sewage systems are in place to properly dispose of human waste
11. Pay the VA funding fee
One of the downsides to a VA loan is having to pay the VA funding fee cost of 1.4% to 3.6% of the loan amount. Disabled veterans are exempt from having to pay the funding fee.
VA vs. conventional loan requirements
To put all of these features of VA loans in perspective, here's how they compare to the more traditional choice: conventional loans.
Shop around for the best VA loan lenders
To find the VA lender with the best rate, you'll want to get loan estimates from at least three to five lenders. Shopping around can save you thousands of dollars over the long haul, according to LendingTree data.
Below, we list our picks for the top VA lenders of 2023. They offer best-in-class service to veterans and service members looking to achieve homeownership.
The best VA mortgage lenders of 2023

 Read more about how we chose our list of the best VA mortgage lenders below.
Best overall VA lender: Rocket Mortgage

Best for VA loan rate transparency: Veterans United

Best online experience: Flagstar Bank

Best for VA loans with bad credit: Carrington Mortgage Services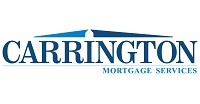 VA loan benefits and drawbacks
Special VA loan benefits for disabled vets
Veterans with qualifying disabilities get some additional perks when they use their VA loan benefit:
→ Funding fee exemption
→ Property tax exemptions (check with your county tax assessor for more information about the exemptions in your area)
→ Eligibility for various disability housing grant programs, including:
Specially Adapted Housing (SAH) or Special Home Adaptation (SHA) grants, which offer up to $101,754 and $22,036, respectively, to help disabled veterans buy a house or improve one they already own to make it more accessible.
Temporary Residence Assistance (TRA) grants, which provides up to $40,983 to veterans to make accessibility alterations to a home owned by a family member.
Home Improvements and Structural Alterations (HISA) grants, which provide up to $2,000 for veterans with non service-connected disabilities and up to $6,800 for veterans with service-connected disabilities.
Types of VA loans
How to get a VA loan
Once you've confirmed that you're eligible and meet the requirements, you'll normally follow these five steps to apply for a VA home loan:
STEP 1: Shop for a VA-approved lender
Shop for a VA lender with your own specific needs in mind. You might need customer service tailored to someone deployed overseas, or simply want the most competitive interest rate offer — either way, having your particular needs met is more important than whether you go with a lender that specializes in VA loans or a more general mortgage lender.
STEP 2: Gather your financial documents
You'll need to provide a little extra paperwork if you're buying a home with a VA loan.
VA loan documents checklist:
  Certificate of eligibility
  DD214 (discharge or record of separation paperwork)
  Leave and earning statement (if you're on active duty)
  Child care statement
  Nearest living relative statement
  Two years of W-2s
  60 days of bank statements
  Letters of explanation for:
a. Credit issues
b. Gaps in employment
c. Large deposits in your asset accounts
STEP 3: Find your home and order your appraisal
Your lender will need to order your appraisal from a VA-approved inspector. You'll likely have to pay for your appraisal upfront, but in some cases the seller might pay some or all of the appraisal fees. One good thing about VA appraisals: The appraisers on the VA rotation must finish your appraisal within a set time, depending on your location. Check the appraisal for any repair requirements and be prepared to negotiate with the seller if anything needs to be fixed.
STEP 4: Provide approval conditions and review your closing disclosure
The VA underwriter will review any final conditions and the lender will issue your closing disclosure at least three business days before your closing date. Double-check all the figures and, in particular, make sure you aren't being charged a funding fee if you're eligible for an exemption.
STEP 5: Sign your closing documents and bring your cash to the closing table
You'll typically need to attend your closing in person at a title company, escrow office or attorney's office. Once the lender reviews your closing package and loan funds are wired, the property title is recorded into your name and you're officially a homeowner.
Is a VA loan right for you?
Before you commit to any loan it's important to weigh the pros and cons of the exact loan you're being offered.
Always take the time to evaluate whether:
→  It will help you meet your financial goals
→  You can find a lower interest rate elsewhere
→  The true cost of borrowing — also known as the loan's annual percentage rate (APR) — is competitive
→  The monthly payments will fit in your budget comfortably
If you're eligible for a VA loan, it's likely a great option you should seriously consider. VA loans typically have extremely competitive interest rates, forgiving qualification requirements and many other beneficial loan terms.
How we chose our picks for the best VA lenders
To determine the best VA loan lenders, we reviewed data collected from 35 lender reviews completed by LendingTree editorial staff for 2023.
Each lender review gives a rating between zero and five stars based on several features including digital application processes, available loan products and the accessibility of product and lending information. To evaluate VA-specific factors, we awarded extra points to lenders that publish VA mortgage rates online, offer at least three VA loan types (VA purchase loans, VA streamline refinances, VA cash-out refinances) and accept credit scores at or above 620.
Our editorial team brought together all of the data about lenders in our reviews, as well as the scores awarded for VA-specific characteristics, to find the lenders with a product mix, information base and guidelines that best serve the needs of VA loan borrowers. To be considered for our "best overall" pick, lenders must have the footprint to issue mortgages in at least 35 states.
Frequently asked questions
You can use your VA loan benefit as often as you wish, as long as you have sufficient entitlement to buy a home and are purchasing a primary residence. Your VA loan entitlement is a lifetime benefit.
No, private mortgage insurance (PMI) is not required. Instead of the borrower paying for insurance to cover a lender's potential losses, the VA offers a guaranty that covers the cost of lender losses equaling up to 25% of your loan amount if you default. The VA also charges you a funding fee of 0.5% to 3.6% to offset the program cost to taxpayers.
You'll usually pay 2% to 6% in VA loan closing costs depending on your loan size. However, VA-approved lenders can't charge more than 1% of your loan amount in lender fees.
Eligible veterans typically don't need any down payment. However, you may need one if you have an outstanding VA loan on another home and don't have enough entitlement to cover the guaranty on the new loan.