Should you take advantage of VA loan benefits?
It's certainly worth looking into if you are:
A Veteran
Active-duty personnel
Reservist/National Guard member
An eligible surviving spouse
What makes a VA home loan particularly appealing for many eligible veterans (and their families, when applicable) is that a down payment is not required and they can finance more than 80% of a home's value or purchase price because mortgage insurance is not required.
There are some drawbacks too, though, and we'll guide you through all the questions you'll want to ask before applying for a VA mortgage. If you've already done your homework and know that a VA home loan is right for you get VA mortgage quotes from competing VA home loan lenders.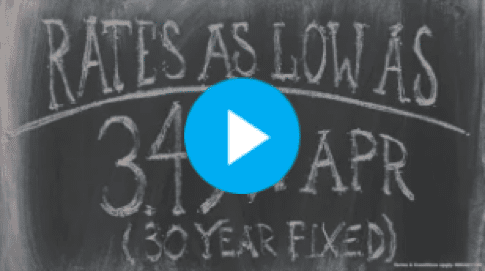 What is a VA Loan?
A VA loan is a mortgage loan offered to qualifying military personnel, servicemembers, veterans, and eligible surviving spouses by private lenders, and guaranteed by the U.S. Department of Veteran Affairs, in an effort to help qualifying individuals receive favorable terms on a home loan and become homeowners.
Are you eligible for a VA loan?
The eligibility requirements needed to obtain a Certificate of Eligibility are listed below for active-duty service members, veterans, spouses and other eligible beneficiaries:
Get multiple VA loan rates in minutes
The Benefits of a VA Loan
There are many benefits to choosing a VA loan. According to the U.S. Department of Veterans Affairs:
No down payment required (unless required by the lender or the purchase price is more than the reasonable value of the property)

Buyer informed of reasonable value

Negotiable interest rate

Ability to finance the VA funding fee (plus reduced funding fees with a down payment of at least 5 percent and exemption for veterans receiving VA compensation)

Closing costs are comparable with other financing types (and may be lower)
No mortgage insurance premiums

An assumable mortgage

Right to prepay without penalty

For homes inspected by VA during construction, a warranty from builder and assistance from VA to obtain cooperation of builder.

An assistance to veteran borrowers in default due to temporary financial difficulty
80%
of VA Loan borrowers could not quality for a conventional loan
What's the maximum VA loan a veteran can get?
According to the VA, there is "… no maximum that[1] an eligible veteran may borrow using a VA-guaranteed loan." However, there are imposed VA loan limits that must be used to calculate the VA's maximum guaranty amount for a particular county. Generally, an eligible veteran can get a loan up to $424,100 with no money down and in some high-cost locations, up to $721,050.
Featured VA Loan Articles