VA Construction Loans: A Few Things to Know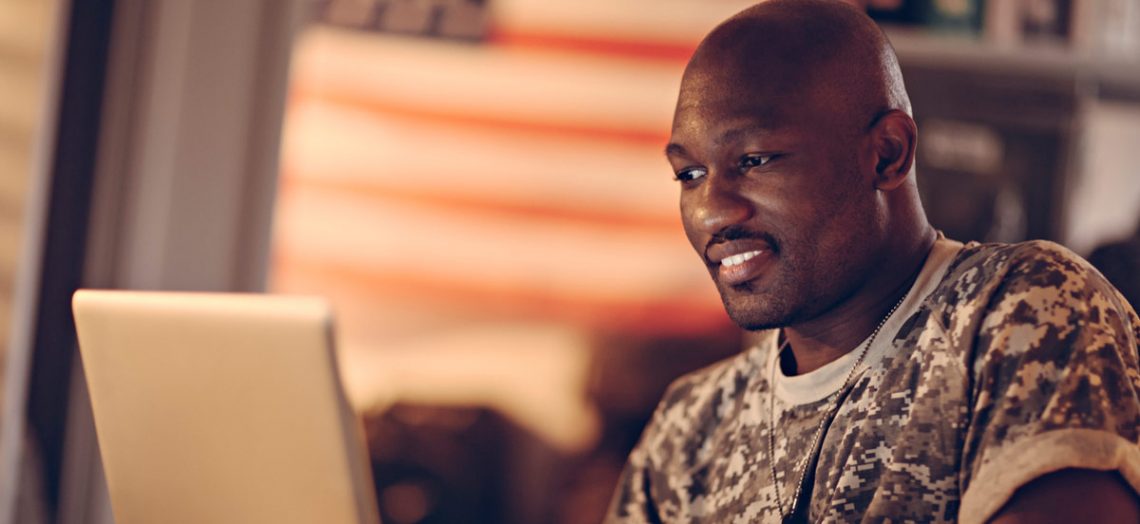 The U.S. Department of Veterans Affairs offers mortgage and refinancing solutions for service members, veterans and eligible surviving spouses. One of the major perks of getting a VA loan is that in many cases, you don't have to come up with a down payment or pay private mortgage insurance. VA loans also come with competitive interest rates that can lead to lower mortgage payments and interest savings over time.
VA construction loans come with a number of benefits and are available for qualified veterans who want to build homes instead of purchasing existing properties. VA construction loans enable borrowers to roll their construction loan and permanent home loan into a single loan product.
The problem with VA construction loans is that, at least right now, they are extremely rare. Because private lenders offer these loans — not the VA itself — many don't make them available because they believe construction loans are risky. Even if you find a VA lender willing to do a construction loan, you might have to come up with a down payment or jump through hoops you normally wouldn't to get a VA loan.

Using a VA loan as a construction loan
Jason Noble is COO and a mortgage representative for Security America Mortgage, one of the few lenders that offer VA construction loans. The first step in getting approved for one of these loans is making sure you can qualify, Noble said. Fortunately, the requirements for VA construction loans are the same as VA traditional home loans'. A VA construction loan differs from a traditional home loan only in how the lender disburses the funds for the project.
To qualify for a VA construction loan, you'll need to meet the following requirements:
You need to get a Certificate of Eligibility (COE) from the VA to show lenders you are eligible for a VA loan. This certificate proves you have served an acceptable amount of time in the military, are active duty or are an eligible spouse of a veteran. You can read more about VA eligibility requirements on the U.S. Department of Veterans Affahttps://www.lendingtree.com/cms/wp-admin/admin.php?page=custom-search-pluginirs Home Loans Eligibility page.
Your debt-to-income ratio must be at or below 41% (a lender might allow some flexibility here).
You typically must have a minimum credit score of 620 to 640, depending on the lender, although some lenders might have lower requirements.
Find a VA lender. Once you've determined you're eligible for a VA home loan, Noble suggests searching for an experienced loan officer or mortgage company. Because few lenders offer VA construction loans, make sure you thoroughly vet the company you plan to work with and confirm they offer VA construction loans.
Get preapproved. Once you find a lender, Noble said you should get preapproved for the loan. You'll typically need to submit your credit information, name and address, two months of bank statements, two years of tax returns, documentation of other debts and liabilities you have, and proof of income and employment.
Because building a home is different from buying an existing home, getting preapproved for a mortgage is a smart idea. "People building a home may not know exactly how much they'll spend, so it makes sense to find out the maximum you can borrow," Noble said.
Find a builder. Once you know your maximum loan amount, you can use it as a guide to choosing a builder and a floor plan. Next up — find a quality builder who is willing to work through the VA construction loan process.
The builder is an important part of the VA construction loan equation because the loans require a few extra steps, according to Noble. You'll need to find a licensed, insured builder that is approved by the VA — or one who is willing to submit documentation to become an approved builder.
Get ready for extra paperwork. You and the builder must work together so you can submit a complete set of plans and blueprints for the home during the mortgage application process. In other words, you cannot get a VA construction loan and decide on the home you want later.  VA construction loans can also take from 45 to 60 days to process, which is a much longer than the traditional home mortgage process takes.
Noble notes that not every builder wants to jump through those extra hoops.
"Finding a good builder that will do a VA construction loan is difficult," Noble said. "This loan has a bad reputation in the market because if you don't have all the parties working together, it can slow down and delay the process and everyone becomes frustrated."
Once you've finalized the build plan, you sign a contract with the builder and go through the formal mortgage application process.
Underwriting begins. "We get everything submitted into underwriting and order an appraisal based on the home plan and blueprints and raw land," Noble said. At this point, the lender might ask for more documentation to support the information in your loan application. The underwriting process is also the time when all parties agree on a draw schedule, which explains how the lender will disburse the loan funds to the builder, which typically occurs based on preset milestones he or she achieves.  
Prepare to close. Once underwriting is complete, the lender, homebuyer and builder must prepare for closing — this is when VA construction loan benefits come into play. With a VA construction loan, buyers can conduct a one-time close. Most traditional building loans require homeowners to take out a construction loan first, then refinance it into a permanent home loan once the construction is complete.
Closing. All parties will sign mortgage-related paperwork and loan closing documents. All parties agree on the money draw schedule, and you will have to pay all related closing costs.
Generally speaking, the builder and homeowner are responsible for VA construction loan closing costs. The homebuyer pays for the costs associated with the purchase and the builder pays the construction loan closing costs. Keep in mind that the VA allows borrowers to wrap their closing costs into their home loans.
Once closing is complete, the builder will begin receiving funds per the draw plan. The builder uses the funds to build the home and you won't make payments on the loan until construction is complete.
Minimum property requirements for VA construction loans
The minimum property requirements for a VA construction loan are the same as those for an existing home loan. Because you're building and not buying, however, the VA must approve your construction plan, blueprints and home specs — and you must meet the minimum property requirements for your project.
Most VA minimum property requirements focus on safety, sanitation and structural integrity. The list of VA MPRs is broad, but the main ones include:
Each property must have public access from the street.
You must have adequate space between buildings so there is room for required maintenance of outer walls.
The property must be a primarily residential, single-family home.
The home must have sanitary facilities and room for sleeping, dining and living spaces.
In most cases, if there are multiple units, each needs private utilities.
Mechanical systems must be safe adequate for the size of the home.
Heating systems must be safe and adequate for the size of the home.
Homes must have plans for adequate electricity and lighting.
Each home needs access to drinkable water and hot water.
Homes need a safe method for the disposal of sewage.
The roofing must be adequate and prevent moisture coming into the home.
Attics and crawl spaces must have adequate ventilation.
Crawl spaces need to have entry access and be clear of debris.
The site must be properly graded to move water away from the home.
The home must be free of hazards and defective conditions.
All state, county and local building codes apply.
Pros and cons of using a VA construction loan
When it comes to VA construction loans, there are plenty of benefits — and some downsides. Consider these pros and cons before you decide on a VA construction loan:
Pros
You can build a home with only one closing. Noble noted that VA construction loans can save homeowners both time and money. If you get a true VA construction loan, you won't have to take out a traditional construction loan and refinance into a VA loan later. Closing on your home loan once can also help you avoid duplicate closing costs from having to close on two separate loans.
You might not need to make a down payment. Most VA loans do not require a down payment. There are some situations where you may have to make a down payment on a VA construction loan; for example, if the lender you're working with requires one.
No private mortgage insurance (PMI). VA loans come without private mortgage insurance, or PMI. This is a benefit of all VA loans, including VA construction loans.
Low interest rates. VA loans tend to have low interest rates that might be better than you can qualify for with a traditional home loan.
Cons
The process can be slow. Closing on a VA construction loan can take 45 to 60 days, even if you're working with an experienced lender.
It's hard to find VA construction loan lenders. Even some lenders that specialize in VA loans do not offer VA construction loans.
Building can be stressful in general. "People often overlook the number of decisions you have to make during the construction process," Noble said. "Some people may underestimate how much work it requires, and they could be better off buying an existing home."
You do have to pay a funding fee. All VA construction loans require borrowers to pay an upfront funding fee that varies from 1.25% to 3.3%. The fee is based on the type of your service and how many VA loans you've had — the lender might waive the fee for  veterans who have a service-connected disability or surviving spouses.
Tips for finding a VA construction loan
When it comes to finding a VA construction loan, you'll have to do some digging. Most traditional lenders do not offer these loans, and many lenders that specialize in VA loans don't offer them, either.
Your best bet is exploring your options online or asking for referrals from people you know who may have used a VA construction loan in the past.
Noble said it's important to make sure you are getting a true VA construction loan and not being pushed into another option. Because VA construction loans come with more steps and added risk, many lenders shy away from them altogether.
Some lenders may even suggest veterans apply for a traditional construction loan with a builder or bank first then refinance it with a permanent VA home loan once construction is complete. Although this option can work, there are some disadvantages.
You must take out a construction loan that you'll have to refinance into a VA loan later, which leaves you on the hook for two sets of closing costs. In addition, you wouldn't be eligible for VA-related benefits with a traditional construction loan. Last, VA construction loans allow you to lock in your mortgage interest rate — if you have to refinance a regular construction loan into a VA loan you might have to pay a higher rate. Many seek VA construction loans simply to avoid going the loan process more than once. This likely means they'll experience fewer headaches and less hassle, plus lower out-of-pocket costs, Noble said.
The bottom line
VA construction loans might not be readily available, but it's possible to get one if you can find a lender with enough experience. If you're eager to build and want to get the most out of your VA benefits, your best bet is to shop around for a lender who will work with you. It will likely take some time, but the result could be well worth your trouble.