Understanding Construction Loans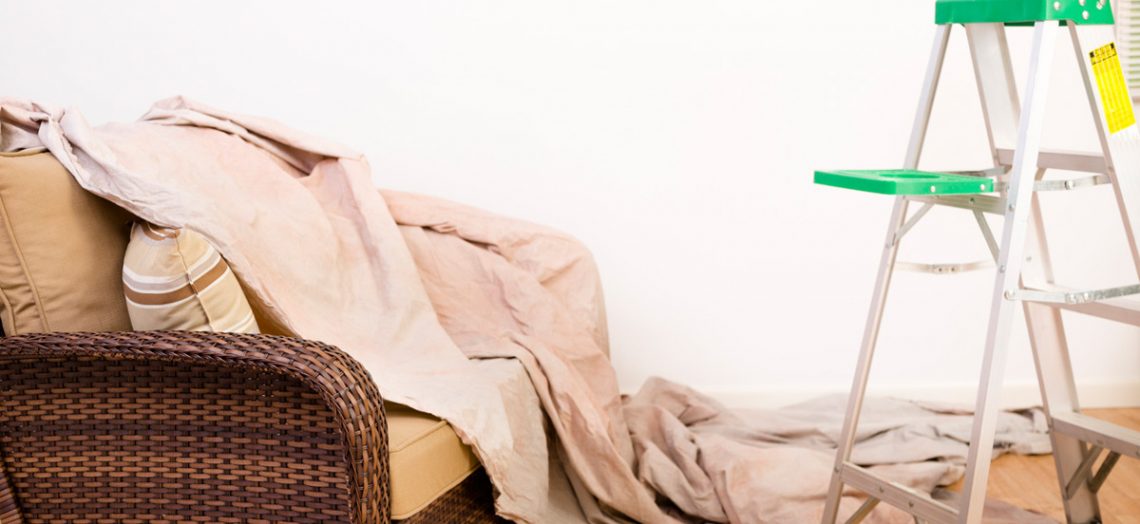 Many people dream of one day building their own home. Rather than purchasing an existing home or working with a homebuilder's particular location, layouts and design elements, you can buy the land and personalize the home's details from floor plan to fixtures. Of course, few people can afford to pay to build a house upfront.
Construction loans can help you finance the actual building process, but obtaining such a loan is different from applying for a regular mortgage. After all, you're borrowing money to pay for a property that may not exist yet. To help you understand the differences, we've provided answers to some of the most common questions from people seeking to understand construction loans.
What is a construction loan?
A construction loan is a short-term loan used to pay for the cost of building or remodeling a home.
Whereas a lender pays out the full amount of the mortgage to the home's seller upon closing where a regular mortgage is involved, a construction loan is typically paid out in a series of advances as construction progresses. For instance, the lender may disburse a portion of the funding upon completion of the foundation, another bit after the rough framing is completed, and so on.
During construction, you may not be responsible for any payments at all, but most construction loans require you to make interest-only payments based on the funds that have been disbursed. When the project is complete, you'll make a large balloon payment to pay off the loan. For most borrowers, that means converting from a short-term construction loan to a long-term mortgage once the house is built.
How you make that switch depends on whether the construction loan is a one-time-close loan or a two-time-close loan, which we'll explore below.
One-time-close construction loan
These may also be known as "all-in-one loans" or "construction-to-permanent loans." They wrap the construction loan and the mortgage on the completed home into a single loan.
During the construction phase, you'll make interest-only payments on the funds that have been disbursed. Once your home is complete, your construction loan is converted to a regular mortgage without an additional approval process or closing costs. At that time, you'll begin paying both interest and principal, as you would with a conventional mortgage.
The downside is that construction projects, whether they're for building a home from the ground up or remodeling, can tend to run over budget. Unless you have a solid grasp of the costs and schedule for the project, a one-time construction loan may not be the right choice.
If your project goes over budget and the expenses exceed the amount of your construction loan, you'll either need to come up with the difference on your own or take out a second loan to cover the overages, in which case you'll pay another set of closing costs anyway.
Two-time-close construction loan
This is actually two separate loans – one short-term loan for the construction phase, and a different, long-term mortgage for the completed home. Essentially, you are refinancing your construction loan when the building is complete. The second loan is sometimes referred to as the "end loan."
The downside is that the loan can mean more work and more costs, because you need to go through the approval process and pay closing costs twice.
But there is greater flexibility in the loan amount if your project goes over budget.
How do construction loans work?
Construction loans can be obtained by a home builder or the prospective owner, but for the purposes of this article, we'll focus on an individual interested in taking out such a loan to build his/her future home.
Getting approved for a construction loan can be harder than getting a mortgage for a home that's already built, because there's no existing property for foreclosure purposes if you default. And if the builder does a shoddy job or property values fall, then the bank could wind up with collateral that isn't worth as much as the loan. For this reason, construction loans typically have some key characteristics, detailed in the next section.

Compare Home Loan Rates
Getting approved for a construction loan
Approval is harder to get
When you apply for a regular mortgage, the loan underwriter will typically require an appraisal to ensure that the property you wish to buy is worth at least as much as the purchase price. Some lenders also require an inspection to verify that the home is safe to inhabit.
For a construction loan, the bank wants to make sure that the contractor can get the job done reasonably within budget and on time. The underwriter will need information on the general contractor and subcontractors that will be doing the work, according to information from the Associated General Contractors of America. They may run the builder's credit, ensure that all contractors have the necessary licenses, and check out their experience and reputation for building quality homes.
The plans for the home itself are also of interest to the lender. Your general contractor may put together a "blue book," or compile detailed information including the home's floor plan, size and the materials that will be used.
The lender will also want to verify that you will be able to make the monthly loan payments and afford your current rent or mortgage payments while the home is being built. The underwriter will verify that you have adequate savings to pay living expenses, make payments on the construction loan, and cover unexpected costs that arise during construction. While there are programs designed to help first-time home buyers with bad credit and limited cash available for a down payment, to qualify for a construction loan you'll need strong credit and adequate savings.
Drew Carls, a loan officer with Legacy Mutual Mortgage in Austin, Texas, regularly works with borrowers who want to build custom homes. He also works with lenders in his area who will provide 10-, 11- or 12-month, interest-only construction loans based on a preapproval letter from his company stating that Legacy can refinance the construction loan once the home is built.
Get ready for ongoing inspections
Once the loan has been approved and construction begins, the lender will monitor the progress of the project and pay the builder at designated intervals. These payments are referred to as draws, and there may be several of them throughout the project.
For example, the lender may pay out the first 10 percent when the loan closes, another 10 percent after the lot is graded, and another once the house is framed. As these pre-determined milestones are reached, the lender will typically send an inspector to ensure that the project is proceeding as planned.
This means more work for the lender — reflected in fees. However, the inspections serve to protect the investment of both the lender and the future homeowner.
By approving costs incurred at each phase of construction, the lender is making certain that the project stays on task and on budget, and that the money is being allocated responsibly.
Expect high interest rates
Carles says interest rates on construction loans tend to be a little higher than you'd find with most 30-year fixed loans. However, unlike a traditional mortgage, construction loans aren't meant to be long-term.
Construction loans typically have variable interest rates set to a certain percentage over prime (the interest rate that commercial banks charge their most creditworthy customers). For example, if the prime rate is 3 percent and your loan rate is prime-plus-2, then your interest rate would be 5 percent. If prime changes during the life of your loan, your interest rate also adjusts.
However, some lenders will offer a fixed rate in exchange for a larger down payment or higher closing costs and fees.
For most construction loans, whether they're variable or fixed rate, interest is charged only on the money that has been disbursed. So payments are lower at the beginning of the construction project and increase as more draws are paid out to the builder.
Higher down-payment requirements
For regular home loans, there are a number of programs designed to help borrowers purchase a home with no or low down payment, but that's not typically an option with construction loans.
Because construction loans are riskier than traditional mortgages, Carls says lenders typically require a 10-20 percent down payment at the time of the construction loan closing, depending on whether the borrower already owns the land and if there is equity in the property. This is in contrast with several other types of loan programs — Federal Housing Administration (FHA) mortgages, for one example, can involve a down payment as low as 3.5 percent.
Benefits of a construction loan
While construction loans aren't easy to get or as common as regular mortgages, there are some significant benefits.
They're really the only option for buyers who want to build a custom home to their exact specifications but can't afford to pay cash for the project
Payments are lower in the early days of construction because interest is charged only on the amount disbursed
Risks of a construction loan
Building your own home may seem like a great idea, but there are several risks associated with construction loans.
The finished home could be worth less than the amount of the construction costs. This can sometimes happen when the housing market is volatile, or the builder does subpar work. In such cases, you would have to come up with extra cash in order to refinance the construction loan once the home is complete.
The home may not be completed on time. That can leave you on the hook for two mortgages (the home you're living in plus the home being built) or a construction loan plus rent.
If your income, credit, or financial situation change during the construction phase, you could find yourself unable to get a final mortgage on the completed home. If you can't get a mortgage on the completed home, you could end up losing the new home to foreclosure before you've even had a chance to move in.
How to qualify for a construction loan
Because construction loans involve greater risk for lenders, it can be difficult for borrowers to qualify.
Before you start the application process, make sure you have:
A healthy credit score. While actual credit score requirements vary by lender, the better your score, the more options you'll have.
A sizable down payment.
A reputable, experienced contractor.
A financial cushion in place. You may need to tap into those resources if construction takes longer than expected or you encounter unexpected budget issues.
Because of the additional underwriting requirements involved in a construction loan, the approval process may take longer than with a regular mortgage.
Some lenders suggest that the process will take a week to 10 days longer than a standard mortgage approval.
Construction loans versus traditional mortgages
Construction Loan
Traditional Mortgage
Closing

Takes 7-10 days longer than a traditional mortgage

May have two closings unless you have a construction-to-permanent loan

1½ months, on average

One closing

Down payment

Typically 20%, the lender may allow 10% if the buyer already owns the land.

Conventional loans require 20% down, but there are a number of special programs that allow for no or low down payment

Term

15- or 30-year terms are the most common

Interest Rates

Typically variable during the construction phase. Higher-than-traditional mortgage rates.

May be fixed or variable.

Fees

Higher fees for inspections, which are required before disbursements can be made during the construction process.

Additional fees for title updates from the title insurance company, if required by your state at the time of disbursements.

Varies by lender and loan product.

Monthly payments

Interest-only during construction

May be interest-only or interest plus principal.
Where to find home construction loans
To begin the process of applying and qualifying for a construction loan, talk to your bank. Most construction loans are issued by banks rather than mortgage companies, as the bank will hold onto the loan until the project is complete.
Not all banks offer construction loans, and among those that do, interest rates, terms and fees can vary widely. So it's a good idea to talk to at least a few different banks to make sure you're getting the best deal.
While the financing process may vary by lender, it will probably look something like this:
Meet with your lender to find out how much you may be able to borrow.
Select your builder and work with them to create detailed plans for your project including site, size and materials.
The lender will help you complete and submit your loan application and provide you with a Loan Estimate.
The lender will request financial documentation such as W-2s, tax returns and additional information to determine whether you can afford to pay back the loan.
The lender will order an appraisal to confirm the value of the completed project and conduct a final review of your financial information, your contractor and your property.
Your loan closing date will be scheduled. You'll receive a Closing Disclosure three days prior to closing that will provide details on the loan and how much money you will need at closing.
At closing, you will read and sign several documents. You may need to bring a cashier's check for closing costs or wire transfer the money before closing.
The lender will disburse the initial draw to the contractor to begin construction. Subsequent draws will be based on pre-determined milestones.
Construction loans are a must for potential homeowners who want to build their own home. Although they often convert into a regular mortgage after the home is built, they are very different from traditional mortgages.
If you are willing risk borrowing money for an asset that hasn't been constructed yet and have an adequate financial cushion to see you through any unexpected delays or other life events, a construction loan may help you build your dream home.