Buying a New Home vs. a Pre-Owned Home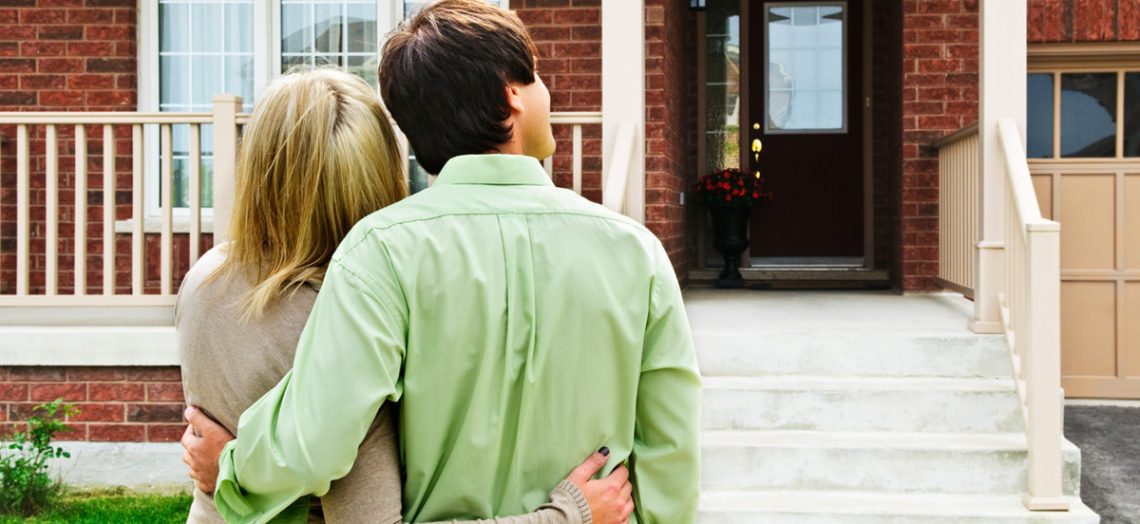 It's one of the most fundamental decisions in buying a home: new vs. pre-owned? Knowing the issues involved in buying a newly-built or a pre-owned structure will help you make the decision that is right for you.
Buying a new home differs from buying a pre-existing dwelling in terms of the features you have to choose from, cost, getting a mortgage, and timing. The following examines each of those areas of concern.
Home Features
A brand new home is more likely to have the latest technology, materials, and design elements. Also, a new residence is more likely to give you an opportunity to shape what you buy according to your preferences, either by being involved with the design of the house from the start, or by choosing from a range of options offered by a builder.
Despite that, 75 percent of recent home buyers surveyed chose to buy a previously-owned house, according to the National Association of Realtors. Why? For one thing, buying a home that has already been lived in helps many people visualize more clearly exactly what they are getting. Also, while some buyers go for sleek and modern, others prefer more old-fashioned charms in their homes. Besides, a pre-existing home does not have to be some kind of quaint relic. There are plenty of existing homes for sale that were built within the past decade or so (just think how much supply the housing boom and bust created in this regard), or have been thoroughly renovated.
The more specific and personal a vision you have for what features you want in your house, the more likely you are to be satisfied by buying a new residence that you can tailor to your specifications. However, if you fall more into the camp of knowing what you like when you see it, a pre-owned home might be better for you.
Cost
Naturally, cost is a major factor in buying a home, and here there is a significant difference between new and pre-owned properties. As of early 2015, the median cost of a new home sold in the United States was $294,300, while the median cost of an existing home sold was $199,600.
That does not necessarily mean existing homes are a better bargain. For one thing, the size of new homes being built has tended to get larger over time, so this might account for some of the price difference. Also, buying a home with brand new and thoroughly up-to-date materials and equipment is bound to cost more than buying a house with some wear and tear. In fact, if you are buying a pre-owned home, pay attention to the age and condition of key features, especially the big-ticket items like the heating and cooling system and the roofing. If you have to replace these kinds of things soon after moving in, buying used might prove more expensive than you expected.
Getting a Mortgage
Getting a mortgage is definitely more complicated for a new home than for an existing home, especially if you are building from scratch. If you're having a custom home built for you, you really need two loans: a construction loan to get the home built, and then a regular long-term mortgage so you can pay off the construction loan. Some lenders are now bundling these into a two-phase package called construction-to-permanent loans. While this may make the process a little more convenient, expect building a home to entail a higher down payment, tighter credit standards, and possibly a higher mortgage rate than getting a loan on an existing home.
One tip is to talk to prospective builders about what contacts they have for arranging mortgage financing. The more extensive and receptive a builder's mortgage industry network, the more it indicates a firm with an established and respected reputation.
If you're buying in a builder's tract or development, however, you probably won't have to take out a construction loan. Your mortgage will be processed in almost exactly the same way is it would for a pre-owned home.
Timing
Timing is an aspect of buying a home that people often overlook — until there is a problem. These scenarios are not uncommon and should be considered:
The buyers' lease runs out before the new home closes, leaving them scrambling for a temporary place to live.
The old home does not close in time and the buyers can't qualify for the new mortgage until this happens.
The old home sells before the new home is ready, and the buyers have to store their belongings and find somewhere to live.
The new home is not ready in time and the buyer's mortgage approval and / or interest rate lock expires.
New homes tend to run to extremes with regard to timing. Nothing is more straightforward than buying a brand-new home that is already built — with no construction delays to worry about or existing occupants to move out. At the other extreme, if you buy a home that has yet to be built or is still under construction, the best advice is to expect the unexpected. Construction delays happen for countless reasons, but in particular take note of the time of year for which building is scheduled. If construction is supposed to take place during cold-weather months in your area, you had better be sure to leave a healthy timing cushion for when you have to leave your current residence.
In between these two extremes, buying a currently-occupied home should go fairly smoothly, as long as you make sure that a closing date is locked in before you commit to leaving your current residence.
The above issues of home features, cost, getting a mortgage, and timing are all things to think about when deciding whether to buy a new or pre-owned home. Either way, if you choose the right property you will have years and years to make the home truly yours.