Tips for First Time Homebuyers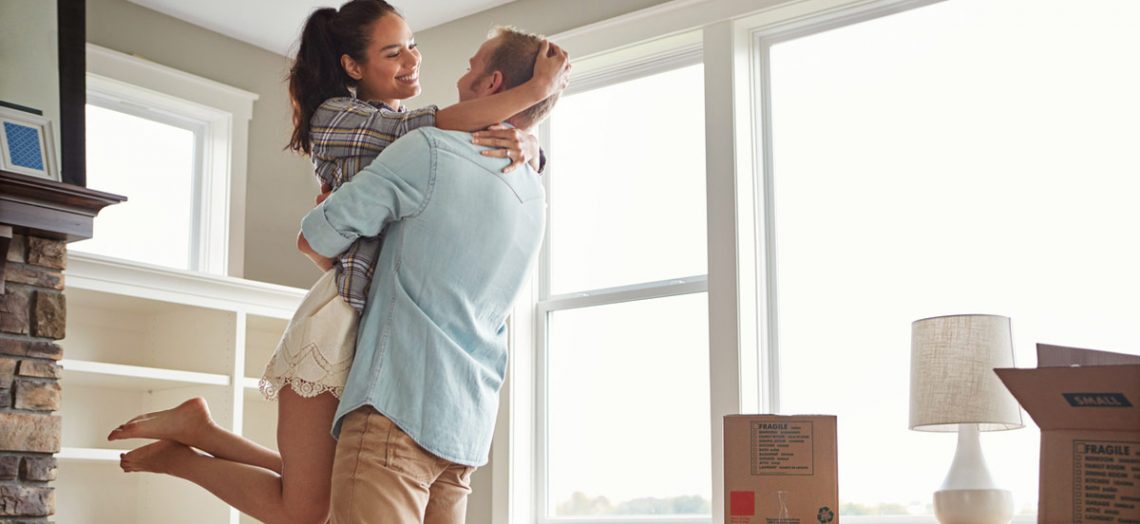 With mortgage rates and housing prices still on the rise, buying your first home could feel impossible. But even in a hot real estate market, buying a house could be in your grasp. These tips can help you find and finance your first home.
First-time homebuyers today
Largely due to major fundamental headwinds, first-time homebuyers have become a diminished force in today's housing market. Last year, these buyers made up just over a third of all buyers, down slightly from 2016 and well below the almost four-decade norm of 40 percent, according to the National Association of Realtors.
Today, borrowers face tighter mortgage requirements, high home prices and a short supply of houses, especially lower-priced homes, a triple whammy for those trying to get in the market for the first time.
"Following the financial crisis, investors bought up single family homes, and they are renting them out," said Tendayi Kapfidze, chief economist for LendingTree. "This makes the housing shortage even more acute at lower price points."
While it may seem daunting, it's not impossible to buy your first home. The key is to put yourself in the best position possible by preparing financially and setting realistic expectations given your money situation. Here are some handy tips.

First-time home buyer tips
Start saving today. To make your first purchase a reality, you need to start saving cash. "Homebuyers should aim for a 20 percent  down payment, or 30 percent if they need to take out a jumbo mortgage," said Sahil Vakil, CFP, CFA and president of MYRA Wealth. That way, first-time buyers can avoid paying private mortgage insurance, which is required on any mortgage with a down payment less than 20 percent and increases the monthly mortgage payment.
Vakil recognizes that saving that much isn't possible for everyone. To put buyers over the top, he recommends withdrawing up to $10,000 from qualified retirement accounts. First-time homebuyers can take up to $10,000 in distributions from their traditional IRA without incurring a 10% penalty tax. However, this distribution will be taxed at your regular income tax rate.
Others recommend that first-time buyers focus on saving cash for emergencies rather than the down payment. Wes Shannon, CFP with SJK Financial Planning in Fort Worth, Texas advises in saving at least three months of living expenses before buying a home.
"Maintenance expenses won't be a regular amount each month," he said. "Instead, they'll come in large sums such as air conditioner repairs for thousands of dollars."
Increase your credit score. In the last year,  mortgage rates have largely been on the rise and are expected to gradually march upwards. Unfortunately, as a buyer, you can't pick the interest rate environment. But you can make sure that you qualify for the best interest rate available by taking steps to improve your credit score. A 50-point increase in your credit score can lower your mortgage point by a quarter-point.
Before you start your house hunt, reduce your credit card debt load, avoid defaulting on debt, and make on-time payments to keep your credit score strong.
Decide what you can afford. Figuring out how much money you can put towards a housing payment depends on your personal situation. Mortgage lenders typically allow you to take on maximum debt-to-income ratio of 45 percent. That means that all of your debts including your new mortgage payment cannot make up more than 45 percent of your monthly gross income.
However, the amount you feel comfortable putting toward housing and the amount a bank will lend you aren't always going to match. Tompkins reminds her clients, "You live on your take-home pay, not your gross income," said Janene Tompkins, a CFP in Durham, N.C. "Your housing budget needs to fit within your net income."
Look at a home affordability calculator to help you decide how much you can put towards your mortgage payment. Just remember, your mortgage isn't the only cost you'll face as a homeowner. You may have to pay for maintenance expenses and association dues, too.
Choose a house where you can stay. While the monthly costs of buying a house compares favorably with the expense of renting, those costs aren't the only ones to consider. "When buying your first house you have to consider huge upfront costs, your ongoing monthly costs and huge selling costs," Vakil warned.
The longer you can stay in one house, the potential for bigger financial benefits. "If someone intends to stay in a house less than three years, I tell them to just rent," said Tompkins. Because the costs of buying and moving are so high, you should stay in your home for at least three years. "Five years is better," Tompkins said.
It's also important to consider buying a house in your ideal neighborhood over purchasing the perfect house. You can always make cosmetic upgrades to your house over time. But you can never move your home into another neighborhood.
Find a great real estate agent. There's more to a buyer's real estate agent than just showing you houses in your budget. A good agent can help you through the entire buying process. They can also help you save money. A real estate agent can help you negotiate an initial offer and any counteroffers. An agent can also help you negotiate repair requests following a home inspection.
Compare mortgages. Shopping around for a good financing can help you get the best possible deal on your financing. The Federal Trade Commission has a mortgage shopping worksheet that will help you compare several lenders. You can get up to five free quotes in minutes by by filling out an online form through LendingTree.

Loans available for first-time homebuyers
According to research from the Urban Institute, 30 percent of all first-time buyers believe that lenders expect at least a 20 percent down payment. But that isn't the case. A VA loan — available to military service members and veterans — offers a 0 percent down payment option, while an FHA loan offers loans with as little as 3.5 percent down. Even conventional mortgages offer down payments as low as 3 to 5 percent. And an  FHA 203K loan allows borrowers to finance home rehabilitation costs into a first mortgage.
"Don't be afraid of a house that needs a little TLC. These days, it's easy to find a mortgage that allows you to roll in repair costs," Tompkins said. "Plus, you may have less competition buying a house that needs repairs than the perfect house."
Here are the loan programs you should know.
FHA loans
A FHA mortgage is often considered a first-time homebuyer mortgage because it allows people with lower credit scores – as low as 580 – to qualify for a mortgage with as little as 3.5 percent down. Compared with other mortgages, FHA loans have higher fees including a 1.75 percent upfront mortgage insurance premium (MIP) and ongoing monthly mortgage insurance premiums. You must pay the MIP as long as you keep the FHA loan. Despite the higher fees, the FHA mortgage may be one of the most accessible mortgages for first-time buyers. Compare rates on FHA loans here.
3% conventional mortgages
Fannie Mae and Freddie Mac, which guarantee the majority of mortgages, allow lenders to offer home loans with only 3 percent down for first-time homebuyers regardless of income level. First-time and repeat buyers with qualifying incomes may qualify for 3 percent down loans through Fannie Mae's HomeReady or Freddie Mac's Home Possible program. Whether you apply as a first-time buyer or through the HomeReady or Home possible programs, you need at least a 680 credit score to qualify, and you must buy a one-unit, single family home or condo that you plan to occupy as your principal residence. You must pay PMI until your loan-to-value (LTV) ratio falls below 80 percent.
VA loans
VA loans are mortgages available to U.S. military service members and most U.S. military veterans and are guaranteed by the Department of Veterans Affairs. These loans allow for 0 percent down payments, but you must pay an upfront funding fee, which is added to the balance of the loan. Although the upfront funding fee can be pricey, up to 2.4 percent for first-time buyers, the VA loan may still be a good choice for you.
USDA loans
USDA loans are zero down payment loans that are available to certain income-eligible people who plan to buy a house in a rural neighborhood. These loans are backed by the Department of Agriculture. You must occupy the house you buy as your primary residence. You also have to pay a 1 percent guarantee fee and an ongoing 0.35 percent annual fee if you take out a USDA loan. Despite the fees, USDA loans may be a better deal than FHA loans for borrowers who qualify.
Local financial assistance programs
Many counties offer down-payment assistance programs such as 0 percent interest loans or even grants. For example, the city of San Diego offers no-interest, no down payment loans up to $375,000 for low- to moderate-income homebuyers.
While qualifications and amounts vary by program, many-down payment assistance programs are geared towards first time homebuyers. The best way to learn about down-payment assistance in your area is to contact the Housing Finance Agency (HFA) in your state.
Additionally, your state or county may offer a mortgage credit certificate, which allows eligible first-time homebuyers to claim a dollar-for-dollar tax credit on any mortgage interest they pay. This is a huge financial benefit compared to claiming an itemized mortgage deduction. Check with your local HFA to learn more about the mortgage credit program.
National financial assistance programs
HUD Dollar Homes
The HUD Dollar Homes project helps moderate-income homebuyers purchase homes for $1. The $1 sales price sounds too good to be true, but these homes have been acquired through foreclosure and have been vacant for at least six months. As a result, most homes will require extensive rehabilitations or complete rebuilding.
Good neighbor next door
Are you a police officer, teacher, firefighter or EMT? If so, you can get up to half off the list price of a HUD home. A HUD home is one the government owns through an FHA foreclosure. You must occupy the home as your primary residence for at least 36 months.
HomePath ReadyBuyer
Low- and moderate-income first-time homebuyers may be eligible for up to 3 percent cost assistance after completing a $75 home buying course. Since the HomePath ReadyBuyer program can be combined with a 3 percent down payment mortgage, you may qualify for a loan that is effectively 0 percent down. Learn more about the HomePath ReadyBuyer program here.

Get ready to buy your first house
Whether your first home purchase is a few weeks away or still several years into the future, you can take steps today to get ready. In particular, saving cash and improving your credit score can make the homebuying process easier and cheaper.