203k Loan: Rehab Loans from the FHA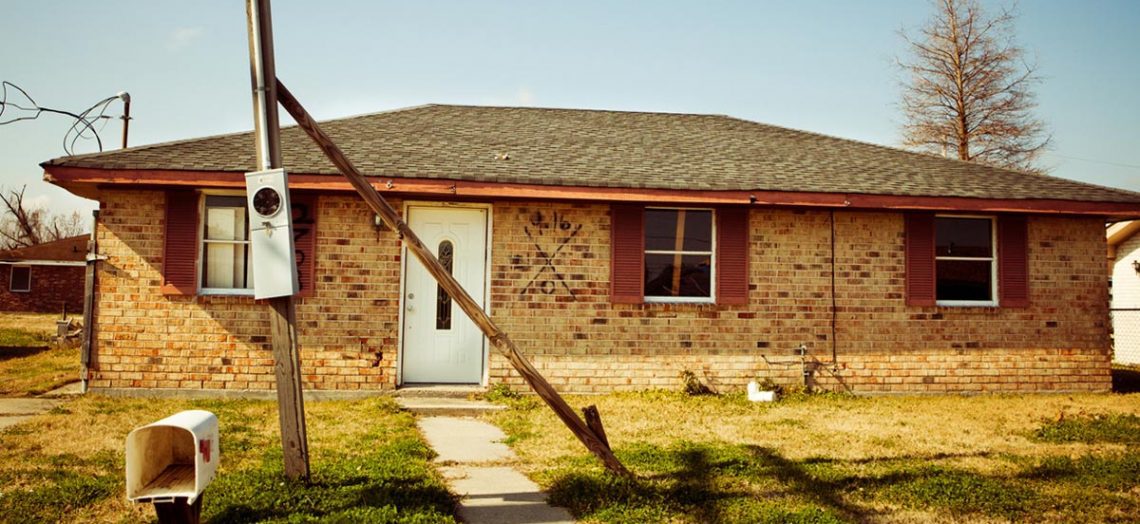 Let's face it. Some homes are in need of love and care, whether it's a cosmetic face-lift in the kitchen, an upgraded roof or a major structural renovation. Investing in a fixer-upper can be intimidating, but, at a time when housing is increasingly expensive, it may be the only way for a prospective homeowner to afford the home they want.
The government-backed 203(k) Rehab Mortgage Insurance program is designed to help with those needs, by incorporating home improvements funds into a single loan for home purchase or refinance. According to the U.S. Department of Housing and Urban Development (HUD), between 15,000 and 17,000 people take advantage of the 203(k) program each year.
In this post, we'll talk about how 203(k) loans work, as well as the pros and cons.
The basics of 203(k) loans
The Federal Housing Administration created the 203(k) program to give homebuyers or homeowners seeking to rehabilitate a home access to a process that is simpler and less costly than what's available on the private market.
How it works. In the 203(k) program, borrowers get a single loan to cover a purchase or refinance and the cost of rehabilitating a home. A portion of the loan is used to purchase the home or pay off an existing mortgage, and the remainder is placed in escrow to cover the work on the home. A single payment plan and set of terms cover both sets of funds. A 203(k) can be a fixed- or adjustable-rate mortgage.
"It's like a construction loan and mortgage all in one," said Kevin Stevens, the director of the Home Mortgage Insurance Division at HUD.
Like all FHA programs, the U.S. government doesn't lend the money directly, but provides insurance for the lenders. This process encourages mortgage providers to lend money to people they might not otherwise approve.
How much you can borrow. With a 203(k) loan, the amount you can borrow is based on the home value after renovation. This is important as it gives you access to more cash upfront. The FHA calculates the amount available either by calculating a percentage of the current value plus the cost of repairs and extra charges, or by taking 110% percent of the assessed After Improvement Value. The loan is also limited by FHA's Nationwide Mortgage limits, which you can look up here.

203(k) loan rules
There are two versions of the 203(k) program — Standard and Limited.
The Standard 203(k) program can be used for repairs over $5,000. Participants are required to use a 203(k) Consultant.
The Limited 203(k) program is designed for more minor repairs and remodeling. The total cost of the work must not exceed $35,000 and no structural work is allowed. A 203(k) consultant is not required with this program but may be used by choice.
No matter which program you choose, the borrower must be a primary resident of the home, though as long as they live there they can renovate up to a four-unit home. The loan cannot be used to renovate investment-only properties.  Projects can range from cosmetic to the comprehensive.
"It's not just for homes that require rehab," explained Ken Sullivan, a branch manager in Sterling Heights, Mich., with Flagstar Bank who has lots of experience with the 203(k) program. "It's people looking to buy a house but they don't like the cabinets or don't like the flooring and they want to change them but they don't have the funds to do so," he said.
What sorts of repairs are covered?
The 203(k) program covers a really wide range of home improvement or renovation work on homes that are older than one year.
The Limited Program has more restrictions. Any work that will take more than six months is not allowed, nor are repairs seens as a major or structural. Repairs in the limited program are capped to $35,000.
Neither program allows what they call "recreational or luxury improvements." This includes home improvements like installing a hot tub, tennis court or barbecue pit.
"You can't add a pool unless there is a pool there that needs repairs," said Sullivan.
According to the FHA, types of work allowed on the standard program include:
structural alterations
modernization and functional improvements
elimination of health and safety hazards
appearance upgrades
replacing plumbing, installing a well or septic system
adding or replacing roofing, gutters, and downspouts
adding or replacing floors
major landscape work
enhancing accessibility for a disabled person
making energy conservation improvements
Who's eligible for a 203(k) loan?
The eligibility requirements for  borrowers are the same as for a regular FHA loan. If your credit score is above 580, you are eligible for an FHA loan with a down payment of only 3.5%. If your score is 500-580, you need to put down 10%. You also can't be delinquent on an existing federal loan. Lenders may have stricter requirements, though. For example, Flagstar Bank requires a credit score of 600, though exceptions can be made in specific cases.

Pros and cons of a 203 (k)
Pro: You don't have to pay for renovations out of pocket. The biggest advantage of the 203(k) is that it often allows people to borrow more money to cover a renovation than they might be able to get on the private market. Wthout the program, a first-time homebuyer who wants to renovate might not be able to, because they don't have enough savings and/or can't get approved for a second loan.
Pro: Access to more financing. The 203(k) program permits financing against up to 110% of the home's value after rehabilitation, whereas a normal second mortgage usually caps out at 85%-90% of the pre-renovation value. This way borrowers have access to more cash for their planned work on the home.
Pro: Rates may be lower. FHA loans tend to have more reasonable interest rates than other loans, but there are added fees to cover extra inspections, title updates and the FHA consultants. However, getting a second mortgage will also lead to added fees and closing costs.
"Which is better varies from deal to deal and depends largely on the amount of those added costs for the 203(k)," Sullivan said.?id=wp-
Con: The rule book. The loan program also has a lot of rules. Borrowers must be primary residents and the amount they can get is subject to FHA borrowing caps, which vary region by region, and can stop you from buying a home on the high end of the market. You may also have to work with a consultant.
Con: The level of work required. The process is also more involved than the standard mortgage. Stevens described it as taking "active participation" from the borrower, who needs to work with the lender to ensure the borrowing and renovation all work in compliance with FHA rules. An experienced lender is a big asset and will help you navigate the process. Sullivan says the misconception about this type of borrowing is that it takes a lot longer. He says that doesn't have to be the case if both your lender and 203(k) consultant are familiar with the program.

How to get a FHA 203(k) rehab loan
In order to get an FHA 203(k), you need to work with an FHA-approved lender. It's a good idea to find one with 203(k) experience if possible. As part of the HUD's Lender search tool, you can select to search only lenders who have done a 203(k) loan in the last 12 months.
An experienced lender will help you use the HUD calculator to figure out how much you can borrow and talk you through the application process. They will also provide a list of FHA-approved 203(k) consultants.
What does the 203 (k) consultant do?
Borrowers using the 203(k) standard track must use an FHA-approved 203(k) consultant. The consultant is licensed engineer, architect or home inspector who will oversee every part of your home rehabilitation from estimate to completion. The consultant serves as a neutral go-between, communicating between you, the contractor and the lender, and filing the regular paperwork required by the FHA.
"The idea of the consultant is kind of like a seperate project manager," Stevens said. They carry out many of the functions of a construction manager and help borrowers avoid pitfalls in the process.
A good consultant should be an asset for the borrower. He/she will make sure the home meets health and safety requirements, sort out disputes and keep the project on track. They can even fire a contractor if necessary.  Sullivan recommends using a consultant even when they are not mandated with a limited 203(k).
The borrower is required to pay for the consultant, according to a fee table set out by the FHA. Fees vary by the size of the project, and range from several hundred dollars to upward of $1,000.
If you get approved for a 203(k), the portion of the loan going toward renovation will go into an escrow account. Your consultant is responsible for signing off the release of funds, which will go directly from the lender to the contracter or other service provider.

Alternatives to 203(k) loans
There are other borrowing options available if your primary goal is home renovation.
Home improvement loan.  Some lenders offer personal loans for home improvements that are unsecured, so they aren't backed by home equity. These loans are generally shorter than a normal mortgage (two to 12 years) and have higher interest rates. Approval is based on your credit rating and debt-to-income ratio, not whether you have an existing home or a new purchase. They start at just a few thousand dollars and don't require the same approval time as equity-backed loans. However, the higher interest rates mean such loans will cost more over the long term than a 203(k) or home equity option.
Fannie Mae HomeStyle® Renovation Mortgage. This program from Fannie Mae offers a similar single loan to cover both renovations and a mortgage or refinance. Compared with the FHA, Fannie Mae's HomeStyle® Renovation Mortgage program requires a higher credit score (620 versus 500) and a lower down payment (3% compared with 3.5%). The amount you can borrow is capped at a lower level of the total value after renovation, but Fannie Mae permits cancelable mortgage insurance, which can save you money in the long term. Fannie Mae's program does not require that the home is a primary residence, so it's open for investors.
Home equity loans/HELOC. Home equity loans and home equity lines of credit (HELOC) tap the existing equity in your home, so they are not an option if you are looking to purchase your first home and renovate at the same time. The amount you can borrow will be based on your home's current value, but it won't be subject to FHA lending limits. It may be difficult to get approval for these private loans if you have bad credit, or you may have to pay a much higher interest rate. However, the money your borrow with a home equity or HELOC is unrestricted so you can use it for repairs, a new pool, a vacation, etc.
Cash-out refinance. A cash-out refinance is also based on the current equity in your home so it doesn't work for initial purchases. Like the 203(k), the process provides cash for refinancing without requiring the borrower to juggle two loans at once. However, like a HELOC or home equity loan, the interest rate and loan approval will be based on your credit score and there won't be restrictions on how you spend the money. It's important to keep an eye on the fees, but a cash-out refinance can be advantageous for renovations if you can save on your current mortgage interest rate and/or you need more money than the FHA mortgage caps.
Closing thoughts
If you are looking to purchase or refinance a home that needs work, an FHA 203(k) is a great option. However, the home must be a primary residence and the loan is subject to FHA lending limits. If you decide a 203(k) could be the right choice for you, find an experienced lender to walk you through the FHA process.
---
Featured Articles