FHA Mortgage Insurance: What, Why and How Much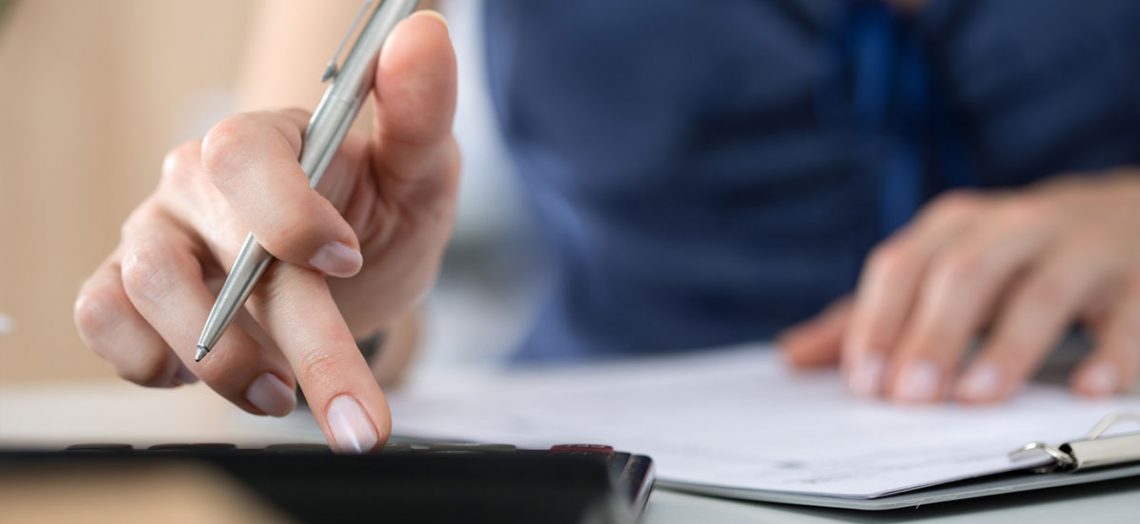 If you do an internet search for "FHA mortgage insurance," you'll likely find a whole lot of incorrect information. That's because there were plans that would have reduced mortgage insurance premiums (FHA MIP) by about $500 a year for the average borrower. However, these plans have recently been put on hold with no indication that they will be enacted. So, read on to find out what's really going on in 2017.
What Is FHA Mortgage Insurance?
Most insurance premiums you pay provide you with protection. However, your FHA mortgage insurance premiums (MIP) protect the federal government if you get into financial trouble – not you. So, any payout under your policy will go wholly and directly to the Federal Housing Administration (FHA).
That may be less unfair than it first sounds. The FHA guarantees a big chunk of the mortgage you borrow from your private lender. They're on the hook if things go wrong. They provide this protection for FHA loans with down payments as low as 3.5 percent of a home's purchase price, so their exposure to risk is quite high. Without your mortgage insurance adding a little extra protection, the taxpayer would be picking up an even bigger bill were you to suffer some setback that meant you couldn't keep up your monthly payments.
Monthly FHA MIP has been around for a long time. They were completely abolished in 1983 when big, one-time premiums were introduced that had to be paid on closing. However, that additional closing cost set too high a bar for many would-be homebuyers, so monthly FHA MIP was reintroduced in 1991. That change created a hybrid system of one-time and monthly payments, and allowed reductions in that big one-time premium. This enabled more people to become homeowners.
How is FHA Mortgage Insurance Collected?
Today, FHA MIP is paid in two ways:
A one-time upfront payment included in closing costs
An "annual" premium, which is actually collected monthly within your mortgage payments
If, taken together, you think the FHA MIP is currently expensive, you would be right, at least by historical standards. There have been periods when they have been higher (1991/92 and 2010-15), but, for the rest of their history (well, back to 1983, certainly), they have been a little or a lot lower.
Even with the proposed cuts, they would still have been slightly higher than the historical average. While the postponement of cuts means that these premiums will remain at a high level, they also help to reduce the risk to taxpayers if another housing crisis was to appear.
How Much Does FHA Mortgage Insurance Cost?
This is where you might find contradictory information on the internet. The following is correct for 2017 and takes into account the recent postponement of proposed cuts. The information is based on a mortgage for the purchase of a single-family dwelling. Note, there are some differences between loans that have terms of 15 years or shorter, and those that are longer than 15 years.
One-Time Upfront Premium
The FHA MIP you are going to have to pay on closing will be 1.75 percent of the amount of your FHA loan. So, for example, if you are borrowing $200,000, your upfront MIP will be $3,500 ($200,000 x 1.75% = $3,500).
Unlike ongoing FHA MIP, these upfront ones don't vary with your loan-to-value ratio (LTV), which is your loan amount divided by the appraised value of the home you're buying. So, that same 1.75 percent is payable on all FHA loans. There are exceptions with some simple FHA refinances of existing FHA loans, FHA Streamline Refinance, and Hawaiian Home Lands.
Annual FHA Mortgage Insurance Premium
Ongoing or "annual" FHA MIP is collected monthly within your mortgage payment. According the Federal Reserve, it is "set each year during the life of the loan as a percentage of the expected average outstanding balance during the year." The percentage you are going to pay will depend on how long your loan was set to last, how much you borrow, and your LTV. In order to understand how the percentage is calculated, you'll want to know how to calculate your LTV.
FHA MIP Chart
FHA MIP Chart for Loans Greater Than 15 Years
Base Loan Amount
LTV
Annual MIP
≤$625,500
≤95.00%
0.80%
≤$625,500
>95.00%
0.85%
>$625,500
≤95.00%
1.00%
>$625,500
>95.00%
1.05%
FHA MIP Chart for Loans Less Than or Equal to 15 Years
Base Loan Amount
LTV
Annual MIP
≤$625,500
≤90.00%
0.45%
≤$625,500
>90.00%
0.70%
>$625,500
≤78.00%
0.45%
>$625,500
78.01% – 90.00%
0.70%
>$625,500
>90.00%
0.95%
Source: FHA Handbook
All of the annual FHA MIP percentages for 2017 are the same as 2016.
How Long Do Borrowers Have to Pay for FHA Mortgage Insurance?
Up until 2013, you would generally stop paying the annual FHA MIP once your average outstanding balance dipped to 78 percent of the original value of your loan. However, a rule change that year ended that, and now many borrowers of FHA-guaranteed loans have to pay the annual FHA mortgage insurance premium throughout the time they have that mortgage.
Only those who had an LTV of 90 percent or lower when they first borrowed get to stop paying the annual FHA MIP before their mortgage ends, and they have to wait 11 years before doing so. Everyone else has to keep paying throughout their loan's term – often 30 years. Fortunately, the burden becomes less over time as the average outstanding balance falls, owing to monthly payments and (with luck) your salary increases, making those premiums increasingly affordable.
These premiums on FHA mortgage insurance probably won't bother you much if you are a first-time borrower. The benefit of getting to put down a small down payment and get your foot on the first rung of the homeownership ladder may outweigh the disadvantage of having to pay an FHA MIP. For some, the FHA may be their only way forward.
Think Refinance
Unfortunately, it may come to trouble you later. When you have paid down a chunk of your loan and are no longer a high-risk borrower, but are still paying as if you were one, you may want to find a way out of paying the premium for FHA mortgage insurance. That is why many FHA borrowers decide to refinance as soon as they are eligible for a wholly private mortgage.
Whether that will work for you when the time comes will depend on three main factors:
How much home equity you have. How much "equity" (the amount by which the current market value of your home exceeds your current mortgage balance) you've built up could count toward your down payment on your new loan. Normally, 20 percent equity, plus closing costs, will allow you to refinance.
What has happened to mortgage rates. If rates are still low by that time, a refinance could make good financial sense. Use a mortgage calculator to model how your refinance might work out.
How your credit score is looking. Your credit score will make a big difference for the mortgage rates you're offered when you shop around for a refinance. You'll want to make sure you monitor your credit score to see if it can help you refinance.
What Would Happen if FHA Mortgage Insurance Rates Were Lowered?
There has yet to be any decision over the FHA MIP. Holds have been put on any cuts, but there has currently been no announcement concerning any continuing policy.
Back in January, before he was confirmed in his new post, Ben Carson, now the Secretary of the Department of Housing and Urban Development, told the Senate Committee on Banking, Housing, and Urban Affairs that he would "really examine" FHA premiums and decide on a course of action only after widely consulting with concerned parties.
The President of National Association of Realtors, William E. Brown, said in a statement released in response to the announcement of the hold: "According to our estimates, roughly 750,000 to 850,000 homebuyers will face higher costs, and 30,000 to 40,000 new homebuyers will be left on the sidelines in 2017 without the cut."
Cuts to FHA mortgage insurance rates would make FHA mortgages more affordable for both current and future homeowners, increasing their buying power and financial stability. On the other hand, cuts in insurance rates would decrease the funds entering the FHA, increasing the liability of the American taxpayer if another housing crisis were to unfold.
---
Featured Articles